Introduction
[pii_email_10cb866b0b8f268f4a27] – pii_email_10cb866b0b8f268f4a27 There are numerous answers to explain this blunder anyway. We will examine the six least demanding and working techniques to Solve this [pii_email_37f47c404649338129d6] Microsoft outlook error code as fast as an instant.
As per the study by www.techiesguardian.com, You may see [pii_email_019b690b20082ef76df5] blunder code on your screen, yet you need not be concerned. MS Outlook has a great many clients around the world. The email application is consistently being used. Along these lines, here and there, such mistakes may manifest.
In spite of the fact that MS Outlook is renowned for offering a broad scope of value and got email administration, it experiences some programming blunders occasionally.
All that you require is a quiet psyche for particular straightforward specialized abilities. For your assistance, we will disclose how to tackle MS Outlook mistakes without preparation and without losing one's cool.
Easy Method To Fix Error [pii_email_37f47c404649338129d6] – pii_email_10cb866b0b8f268f4a27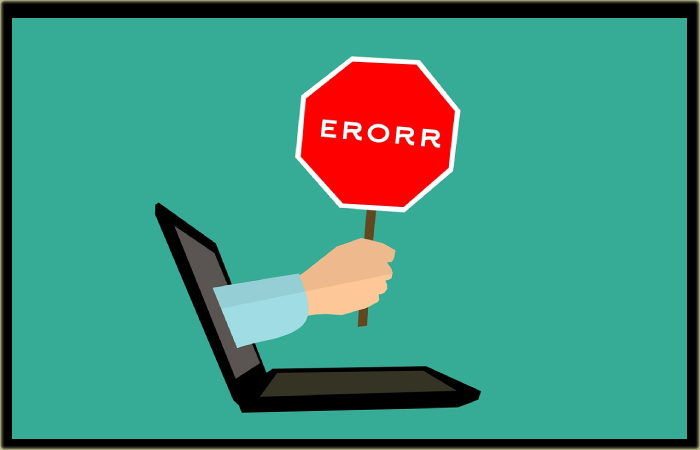 Registration. Microsoft Outlook error [pii_email_37f47c404649338129d6] occurs on Windows 10 and shows the problem with Outlook Express or Windows Mail. This error usually occurs due to contention between SMTP servers at the time when a client tries to send letters without proper server settings.
As per the study by www.motorforlife.com, The below content will figure out six simple techniques to explain or solve the [pii_email_37f47c404649338129d6] Microsoft outlook error code that may help you fix this pii_email_37f47c404649338129d6 Microsoft outlook error code.
What is This [pii_email_019b690b20082ef76df5] Mistake Code? pii_email_10cb866b0b8f268f4a27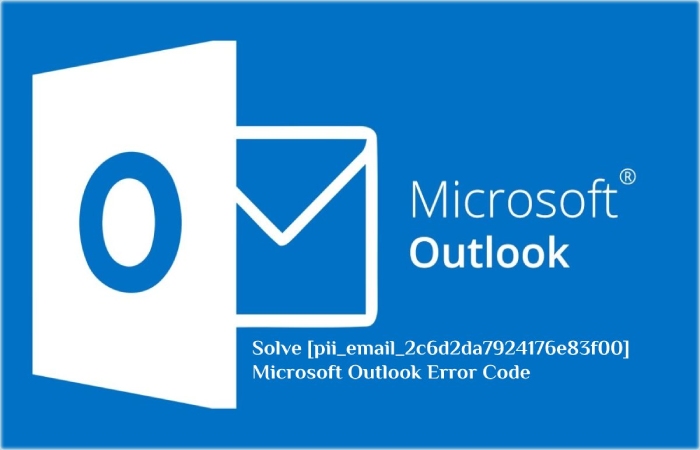 As per the study by www.health2wellnessblog.com, Genuinely talking, <[pii_email_019b690b20082ef76df5]> addresses a gathering of MS Outlook blunders on your email worker. These mistakes are expected and regularly appear over and over on your screen, except if you fix them.
pii_email_10cb866b0b8f268f4a27 – When your PC appears the mistake code, you need to deal with that. These specialized blunders will not allow your framework to work appropriately. Along these lines, we present simple DIY hacks to eliminate such technical bugs at home without burden.
What Are the Purposes of this [pii_email_019b690b20082ef76df5] Error?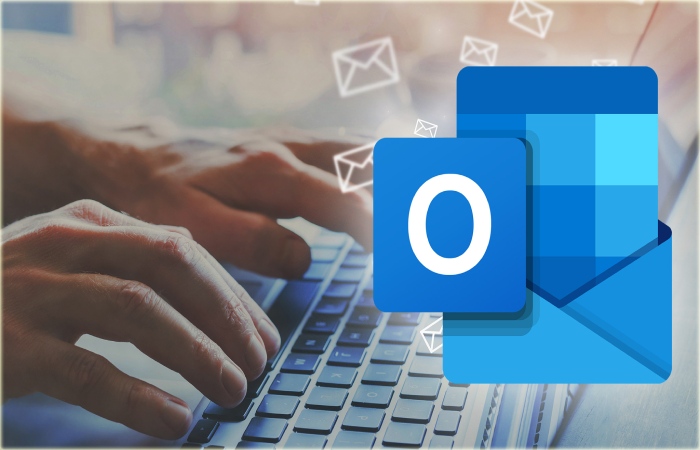 Any product application is vulnerable to experiencing different bugs. There is no particular justification for why such an error can occur. Start investigating the problem once you see the error.
Interestingly, the error code is explicitly identified with MS Outlook email programming, not webmail. Regardless of how long your PC shows the error, you can regularly work with your MS Outlook email from an Internet browser.
We recite a part of the standard explanations for such errors. However, remember that your PC can also have problems for different reasons.
What Are The Various Techniques To Fix Or Repair The Error Code [pii_email_019b690b20082ef76df5]?
pii_email_10cb866b0b8f268f4a27 – Beyond what many consider possible, we have recorded meaningful answers for MS Outlook-based blunders. Assuming you find them too complicated or specialized, you can take the master direction from the technical team at Microsoft.
How To Address Or Fix Error Code [pii_email_019b690b20082ef76df5]?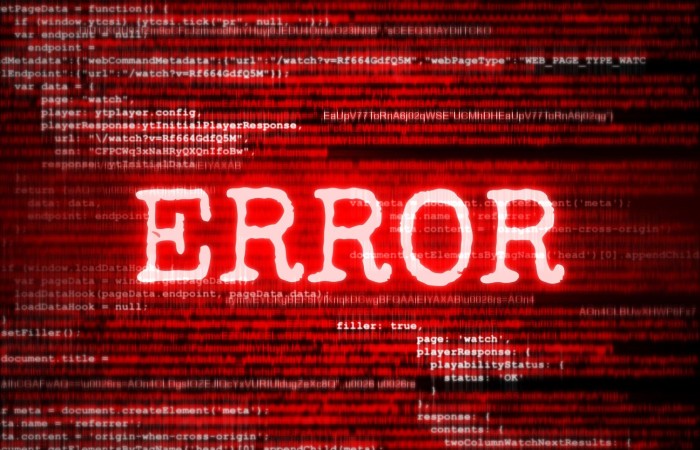 As per the study by www.motorforlife.com, You need to apply different tricks and changes to address the specialized imperfection within your PC-based email application. I think you should continue the escort stage individually in a perfect world.
Check Your MS Outlook Settings
The final initial step is to check the MS Outlook settings. If it's not too much trouble, double-check the SMTP convention, client id, and secret key. Also, we recommend that you reset the settings to the default values. Accordingly, it will correct any incorrect sections and unintentional misconfigurations in the configuration.
Unlink Additional Email IDs – pii_email_10cb866b0b8f268f4a27
MS Outlook application registration does not work like webmail. It has a different beginning and setting for that. In general, we can log in to multiple email accounts in MS Outlook from one program with their customer IDs and passwords.
You can also do the same in the MS Outlook app. However, you are protected to connect only one email id to your email client. You can regularly use MS Outlook webmail in programs for other email ids.
If you unlink other email records and continue with just one email account, then the error will be resolved at that point.
Use MS Outlook in The Browser – pii_email_10cb866b0b8f268f4a27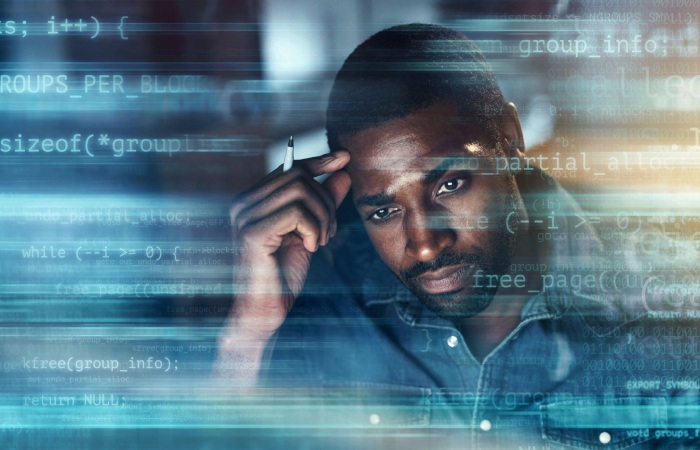 Due to some synchronization errors within the worker, your MS Outlook may not work correctly and show a [pii_email_019b690b20082ef76df5] error. You need to uninstall the program from your PC.
Now try using the app as a webmail client in your app. Ideally, it will work much like other email ids. In the meantime, please wait a couple of days before you start using the app as a product app registration.
Uninstall MS Office Suite and Reinstall
It's simple. As mentioned above, you should uninstall the MS Office Suite entirely from the framework. Now, re-enter it one more time. Ideally, the app will start working.
You can also try other tricks and procedures if this trick doesn't work.
New installation of the Windows Operating System
You can go for this trick assuming that MS Outlook is your most used email application. Just uninstall your Windows operating system. Since it includes a ton of registry wipes, it is essential to back up all critical information to a different PC or hard drive.
Conclusion – pii_email_10cb866b0b8f268f4a27
In my content, I want to describe that [pii_email_10cb866b0b8f268f4a27] or pii_email_10cb866b0b8f268f4a27, all technical errors are annoying but unavoidable. The ideal option is to get rid of them as soon as possible. You may never know when your PC will unexpectedly stop working. Therefore, your MS Outlook window may show the error at any time.
You can opt for an authorized MS Office Suite programming package for a long-lasting fix. It may very well be a bit expensive alternative as you have to pay for everything and at the same time buy the product package, but it will get rid of those irritating error codes in the MS Outlook window.
Helpful Resources:
[pii_email_10cb866b0b8f268f4a27]
[pii_email_ede4508531a11ede4b07]
[pii_email_57bde08c1ab8c5c265e8]
[pii_email_5d19fb717f1a7f40b03c]
[pii_email_962bdc564590fabf44c9]
[pii_email_19c1cd5a30188df30ad1]
[pii_email_7b37e06e8fe44889f840]
[pii_email_ae102a57baa9f3f7f8ec]
[pii_email_7002d6576790d4ead0d5]
[pii_email_4f90f9d82fb8e9c04529]
Related Searches:
[pii_email_962bdc564590fabf44c9]
[pii_email_19c1cd5a30188df30ad1]
[pii_email_7b37e06e8fe44889f840]
[pii_email_ae102a57baa9f3f7f8ec]
[pii_email_1c62abbd9868e3cfda18]
[pii_email_bdc0a1da4cb178e25923]
[pii_email_65d8da16c51bfc70b654]
[pii_email_58a853765be9859c679a]
[pii_email_8ab65ac5b71eacb7059c]
[pii_email_d622364e0e8f744cd4d1]
[pii_email_19a6c5db3219e28a4c98]
[pii_email_18b0b93a61d952613aa9]
[pii_email_44fcaf1a0e41af2f1f3c]
[pii_email_d933910fcccd5ba918c2]
[pii_email_8fb44ddaa4be2489d4a6]
[pii_email_d5b4ca1952021407725b]
[pii_email_e334c926520e1cb473db]
[pii_email_584c7a8c36663d587534]
[pii_email_080a7d435bb0a18e285c]
[pii_email_de86ab22e870fa0ec7e1]
[pii_email_0f544dbf7fba8ed28568]
[pii_email_10728d5041f6f63d813a]
[pii_email_be87dc91d93b9ff18a60]
[pii_email_472076b89727cc208997]
[pii_email_f0310e1417773f6efb64]
[pii_email_02ad19227cf435a2991a]
[pii_email_b93d5f531f496762e360]
[pii_email_ae1a2b6e01a59b46b5be]
[pii_email_b32947e141ba8941ecbb]
[pii_email_b4844e69ae025303218e]
[pii_email_194cbefc5bb4b47f4dfe]
[pii_email_ec9f066acb13310f2467]
[pii_email_2647641b9654d2d89975]
[pii_email_13a6c7c9e805cb5edf3f]
[pii_email_dbc30c047c806c723b28]
[pii_email_8bb4fe5ac484a5ebb3b7]
[pii_email_88e96ab131dc5f8cf4e5]
[pii_email_9791969222958b4b04c7]
[pii_email_7d3f814f6fa84d07929e]
[pii_email_3d76a38c7baffa81fa67]
[pii_email_85d09b617fc71c877b81]
[pii_email_3ab3cc43cc1e13a096b4]
[pii_email_12d4ce8c50f70d203d61]
[pii_email_5db55f6e3d91beb264c0]
[pii_email_b1b25864d4f750589e2d]
[pii_email_6f4b9dae3b8dad404ee0]
[pii_email_e694345db2ab06fbfe50]
[pii_email_5546b798c3be88ac7179]
[pii_email_34eae9d5880f80c534ba]
[pii_email_fd51cecf73a9739aec9d]
[pii_email_2a54817687b7f8a68efb]
[pii_email_76e1986a9a296fc3bff2]
[pii_email_76a4a075d18fc0f3625a]
[pii_email_6deced19a17c3749fd75]
[pii_email_1f4fb51dc931c80ce2fc]
[pii_email_bbb29a22185649ce316a]
[pii_email_c127e20318ad02a31bdf]
[pii_email_d9f27087585fc57f5930]
[pii_email_d92e221ffb5bc091ba3f]
[pii_email_52f65507617e37242d8e]
[pii_email_c24c47bc6ea832c7e319]
[pii_email_7e064792a43cdb09839c]
[pii_email_0a854c75a619404071ef]
[pii_email_9bbc50ece18c9fdd1dc7]
[pii_email_dad3fe8988dfbfc0afd7]
[pii_email_8ee91c1b94a76dcebc85]
[pii_email_e86eb7ba5d1fc9f1c2ce]
[pii_email_9c015292b3557a85320b]
[pii_email_54ae25b8e2301520556a]
[pii_email_e664087521f8ef75035e]
[pii_email_6cbcb39eed935a0dc855]
[pii_email_31afc2185dec3f6698d7]
[pii_email_9adeb2eb81f173c673a5]
[pii_email_4ee390b4ad3558731f08]
[pii_email_baa639f43bd35ad24768]
[pii_email_c480154a55b49492e4c3]
[pii_email_84262bd05b6f19787e19]
[pii_email_01f232a73056b757fceb]
[pii_email_372a050eb4fd9c580bcb]
[pii_email_c276897201a2afe040fa]
[pii_email_9b0ee06e53064da6701a]
[pii_email_3bdeac500abf75b1d2ac]
[pii_email_109dc10751d0a4ca613c]
[pii_email_6646871c522f0bb34d8b]
[pii_email_f244dea11f1ef278758b]
[pii_email_9a88a89eb84d5b479ef9]
[pii_email_95de014ef5704d1427a8]
[pii_email_6f8571d8d77d5312db6e]
[pii_email_3819075a7ee2ffe4df83]
[pii_email_02f5c4cfa943aba55ca9]
[pii_email_cc348a6c26e4f139f337]
[pii_email_21a0d32a6ca512a57d40]
[pii_email_9f868aa7c643b2e0c430]
[pii_email_f96ae9fa948328384c27]
[pii_email_add3bec0aa66040404fa]
[pii_email_542eec7b753721959d2a]
[pii_email_3dc413c894d4ce983a64]
[pii_email_e8c292f954c994c0531e]
[pii_email_ecd9c1761a6481eadc1f]
[pii_email_68adcf3f426dc3f70ce4]
[pii_email_757b04c989a910599393]
[pii_email_17531a481a5255c62336]
[pii_email_5590dc3abdff1f597b2b]
[pii_email_2c4e9c078cb6be6bd713]
[pii_email_792ed49783f56af41a05]
[pii_email_1b522a826e21861460d5]
[pii_email_0558b75c24815a61c7ad]
[pii_email_1f6d179dcf2f027a760e]
[pii_email_4349c9fa66c1a42adf62]
[pii_email_e982c4b67cfda077d06f]
[pii_email_b8e2763b4e4ce35903c1]
[pii_email_0457fa212303078c311a]
[pii_email_16df6d11c2dad79b4498]
[pii_email_ce88886d27e447f4b048]
[pii_email_abeb1e1d2c6eed59d5fe]
[pii_email_1e1c7dd790e6fd20d6ee]
[pii_email_8eacc20ba4a430aeb863]
[pii_email_421e36dc5cdb7a7bfeb2]
[pii_email_01e745c2c72c40fde649]
[pii_email_95ed599c8f06d2abea07]
[pii_email_f1be179a72547d65538c]
[pii_email_b27116327a0968393958]
[pii_email_9443b6e8ca39c2353def]
[pii_email_b8c359dea7233f7947eb]
[pii_email_6fe2b4a57723ca70d7a4]
[pii_email_b64c89142db5ae0cc810]
[pii_email_631ecb328d62730e4502]
[pii_email_8264a5afceb8e4933cf7]
[pii_email_8be5ec24ca22a3cba7df]
[pii_email_8d1c38b1c94dabc9ed19]
[pii_email_7606082da04835796be6]
[pii_email_123df513d91d43ab72e8]
[pii_email_72e2a1c1589fa9ac19df]
[pii_email_2a24b0b4238253dce347]
[pii_email_a427253221614b6547d5]
[pii_email_be56273953e949f2e728]
[pii_email_adbef610daa955580efb]
[pii_email_21c99142cd0a4baa4606]
[pii_email_bf3faad7271da4b11f25]
[pii_email_4ccaeb776d20a5b51741]
[pii_email_0858349eb23ac17972cd]
[pii_email_59f0b7fff40efc853ab2]
[pii_email_5d2d0815d8e579fd961b]
[pii_email_a011930fe17eb44fbb2f]
[pii_email_dfe907e4982308153863]
[pii_email_bcdc58aba0f073bfe52a]
[pii_email_57bde08c1ab8c5c265e8]
epassport [pii_email_98aaf5eee41c24cc101f]
[pii_email_7ed00e49cc98e8564799]
[pii_email_1606b61a08e6a2cf4db9]
[pii_email_54996c069c7aec63f6b5]
[pii_email_0e3be4b86691d662832b]
[pii_email_974565a604e4099f5ef5]
[pii_email_c6262cd009adb695b765]
[pii_email_c325ae7e53544e1a7679]
[pii_email_cbd1aed95bdbe823a764]
[pii_email_9be9cc15c73ed373c538]
[pii_email_61573e59e1fea1d7b816]
[pii_email_d3a74bbc2e8c03bc4046]
[pii_email_06dbf457948b25b76ba8]
[pii_email_4a07ded4bf256c2e600b]
[pii_email_def26145daa09c5fd0bf]
[pii_email_22dc755f16012fe54e61]
[pii_email_fd716af44777ae023e29]
[pii_email_87ccd40b4a80d36256c8]
[pii_email_fcdee0cb626eafabca23]
[pii_email_d529be6aed71f5d7a6a8]
[pii_email_d1951dde4b44a4f0b5b3]
[pii_email_d2aa32d7270b429c1e77]
customer [pii_email_44dd6647767013dec476]
[pii_email_84491ea30e758f676e5f]
[pii_email_b4a060a5736a6196ebd1]
[pii_email_f8b968518e0efcddd80b]
[pii_email_5a3f70ed21f415521fa3]
[pii_email_9f864fdac1d5b694c2a1]
[pii_email_8140c43be92957106cc7]
[pii_email_5df70dfa05d9b2c10f6d]
[pii_email_fd1e03e3000fa299d03a]
[pii_email_5f1b18ba5a297c7cff38]
[pii_email_06bf0609898e25bd8f65]
[pii_email_5fbcf50b25ec4ee85e97]
[pii_email_b436a47aa46e4c1e71d9]
[pii_email_b90d5326816771df0fd1]
[pii_email_87e80ec719cce657904b]
[pii_email_5c00ca9e78bceaab3eaa]
[pii_email_d57ea6a877da58d9c23c]
[pii_email_06dfb3929a05f8508cc2]
[pii_email_c31d570e7c4126cb09ff]
[pii_email_5c5a35b50824e6f67934]
[pii_email_38b8df0100e99e1844c8]
[pii_email_ec5341e2a58b5181ca0b]
[pii_email_86d3d0472b21c7297e96]
[pii_email_b5ee57188c48827f019a]
[pii_email_1a66508c2addd8ecbf66]
[pii_email_00fe4a950e63041400c7]
[pii_email_460af109a981281df848]
[pii_email_d9a5bcbb85bd93ba789a]
[pii_email_aac0519a1f9d56bd9063]
[pii_email_d2d8e81cc68fec358141]
[pii_email_e5227762dd855894ea19]
[pii_email_e680dc4e016e06a24b93]
[pii_email_83f162fc069a785fb89e]
[pii_email_39bb22deb644eae697d7]
[pii_email_7d443151ed8b9b4a715f]
[pii_email_31292814763ad1fd1fdd]
[pii_email_1fddeef359b56c4f7aed]
[pii_email_31902db3ac4e77e17b91]
[pii_email_9ee61b9800135c2eab24]
[pii_email_1fd6e47f03eacb12043f]
[pii_email_22b62d04fe32a7f0d85c]
[pii_email_ffffab618b91432577c5]
[pii_email_3b32509c260f6b795e2c]
[pii_email_2d96274efda39d3b686a]
[pii_email_c204a87548426b310b11]
[pii_email_c7fe030f827f97410be8]
[pii_email_1789eb0002ca811b4236]
[pii_email_63a94471b4362b2127a3]
[pii_email_a4a51ed178eb6538a6f1]
[pii_email_44382b8fa01d57bb8fcc]
[pii_email_7e6cf3d9e1ea943a892e]
[pii_email_271eeadd9bbb126c3ae1]
[pii_email_957b47c4c286ac53dd82]
[pii_email_1c4a89f651fa49c54a8f]
[pii_email_b13e8625460565295890]
[pii_email_2db3166a0b4b7bafcb39]
[pii_email_4b3d5071e4bca6b50751]
[pii_email_243b02a114b45927b8f0]
[pii_email_80c7eea14f93dc19f156]
[pii_email_c5e65fc1baca992ef05a]
[pii_email_7984f835703b413f0db0]
[pii_email_0f9718825e6a6bd9a30e]
[pii_email_3b3cb20d29deb7c5250c]
[pii_email_54b922750228d50ef711]
[pii_email_dd77a421adec4d9b5149]
[pii_email_6fe257ff7f60d78c1093]
[pii_email_61b6cdb969ec6965edc0]
[pii_email_ea9b0be338150d03ab56]
[pii_email_82edd96123b8b3a2207b]
[pii_email_0542d1b31a4766bcabf4]
[pii_email_f3e1c1a4c72c0521b558]
[pii_email_89c0da4bcf24cf90b4d7]
[pii_email_0e4cee3150d83a63119a]
[pii_email_23054e9689bdffc6105c]
[pii_email_6de7138597e0f66e889f]
[pii_email_eb435fd2fb16ff0e838d]
[pii_email_ddba05659efe02a95ad1]
[pii_email_d20878d40cc0cc93e8b9]
[pii_email_d9e9189d2934e672b509]
[pii_email_1ab8ceb33ceae72d3868]
[pii_email_d1d12c838a9f42b5c1ef]
[pii_email_8b7979f00743e2ebeb56]
[pii_email_ba093251875f8cfb4bb9]
[pii_email_0a88ba736c14af5ad2fe]
[pii_email_ba1825812bf92c54a316]
[pii_email_06cb9bbd0c03adee3f3d]
[pii_email_b5c4b946f3191263e60f]
[pii_email_cb10037ecfbdca426221]
[pii_email_9a3420741868d53b60f5]
[pii_email_bf26fc25f1a493e656c5]
[pii_email_7b6edb9f936c9f8f2da0]
[pii_email_28b076cb476ab52a43c8]
[pii_email_2da812d3857001f44459]
[pii_email_899e1f60e2fe5c0194e7]
[pii_email_26fc93009f8013f72949]
[pii_email_99baebc4bd114a5167f5]
[pii_email_33455fdd7cf827176b7c]
[pii_email_093f5e68c65a6865beb3]
uae [pii_email_908722c16629e401f0a9]
[pii_email_4349dab0e0760840840a]
[pii_email_1ab8f81a1a12fdde2fc0]
[pii_email_56ab32fb2f7e79589ab6]
[pii_email_008b27e850ce39a1af42]
[pii_email_d0a6416aaa24e5949351]
[pii_email_7aa1063d0d4a455b59e4]
[pii_email_929e79c0b20c5e48cd5b]
[pii_email_8c96c1c23f5914dd67d1]
[pii_email_207ef19688213a88b930]
[pii_email_237d6c638edc999782fe]
[pii_email_75420ce192c3c91ff709]
[pii_email_9627464d4180758645ee]
[pii_email_4119d27b4621aee5b33a]
[pii_email_d2e750f877188400c641]
[pii_email_f111b3e5512a737f08ac]
[pii_email_e6685ca0de00abf1e4d5]
[pii_email_fc6bb3cf943935546c92]
[pii_email_1ea9d920d85029d3a44b]
[pii_email_5967f57b396910a3af35]
[pii_email_d4a7d57ed57daa8f900c]
[pii_email_f7652fffb57afe35c207]
[pii_email_e0a71a33b80cdc1b1f88]
[pii_email_b7cd632d8fda97c76371]
[pii_email_436e99e3f2061846054a]
[pii_email_f08a03a4a5d8f024cbfe]
[pii_email_73c8e4ea57b89abb769d]
[pii_email_2374823fab3538d374d5]
[pii_email_db2107be10ec3fe576c6]
[pii_email_3d54854b8fb99ddaa6dd]
[pii_email_66313b5b9dd3a007a17a]
[pii_email_6549000b0bae519778e0]
[pii_email_5c84def00f08552ef0e7]
hilton hotel [pii_email_1308dd23aecf54ebbfa4]
[pii_email_4c3f3d0b9797847f9d81]
[pii_email_432d614350bbed592812]
[pii_email_54087155d495a1e424ce]
[pii_email_05bccc7a7adbc95553d0]
[pii_email_cfa5c737c13310985ba7]
[pii_email_630ad863a3a8b5e610d8]
[pii_email_42aafac3ab8d70795cae]
[pii_email_1630c325b6e8502bbfba]
[pii_email_490c5bfbe5a0f65fb4e2]
[pii_email_cb4a0810056fd00d7e29]
[pii_email_64b0e8ec64f9132deb34]
[pii_email_88c23ed318d85b97ae27]
[pii_email_f5bf195eae7eecea31ad]
[pii_email_f5ddc2ff64ba6ff68177]
[pii_email_8febc8a92ffd406488b6]
[pii_email_8aa1305596c36125317c]
[pii_email_5f4748d677a06e86e63e]
[pii_email_f05d46716cf941fc5375]
[pii_email_e7ffc2d840da7e69e2c3]
[pii_email_d84f192780943a1da0a9]
[pii_email_f15699df6f53ee0501b3]
[pii_email_35d0c839b7bd34e10694]
[pii_email_2e949a75a4321f5446db]
[pii_email_cf92f0097b43d1198cd6]
[pii_email_f5ccfcd5b2f3b3744e89]
[pii_email_cc859b8682027e1888f0]
[pii_email_ee1e6bab8a01422c0d8c]
[pii_email_1c75b5dfadeb08c2effa]
[pii_email_13cb9a35eb9000058d7a]
[pii_email_5802539c66efd735c027]
[pii_email_ad80caa52fff498eb7cd]
[pii_email_fbb6ed64732792bb0042]
[pii_email_d5c92dd50f875c92ed9b]
[pii_email_ec21a590b926ab767bc6]
[pii_email_56209fb05be4a03f5719]
[pii_email_0e0beee8054ea3b0040a]
[pii_email_6a2c4204b52f0a737c19]
[pii_email_9ba10b0cca8aa5a82523]
[pii_email_62661059f6787567015f]
[pii_email_75ec8022baf797732955]
[pii_email_7bb5b1c44baf06dda1cf]
[pii_email_21370a9af7855de69794]
[pii_email_aa228be7eef0ed0b563f]
[pii_email_0e0a81095d7a2907cc18]
[pii_email_06b6a611819b0ac98346]
[pii_email_0e635fc6d22819e960ac]
[pii_email_7fc1e664fe421eab034a]
[pii_email_11e2e75f4719073dc9a6]
[pii_email_8de3b7943eb745507bad]
[pii_email_988083e09f5b0a9ab398]
[pii_email_e15a8253a37f6183dea8]
[pii_email_8cbad4f7a86856bac7a9]
[pii_email_e37ad20114b092791664]
[pii_email_25b3cfa5473463b1f7de]
[pii_email_c69b5cfdee0df4067cec]
[pii_email_f64b98499832597d38c8]
[pii_email_10bf96b5e5d99c65af13]
[pii_email_c37c98d71b5f479baa33]
[pii_email_c9c9e07a0b7fbb5c6ee2]
[pii_email_bb94a725b2ef718a9cde]
[pii_email_50bc718088bf149dc62e]
[pii_email_55d706553933a1ccfa5b]
[pii_email_1d0a7cd4ff4b7b919ece]
[pii_email_289dbc0fb75641edb530]
[pii_email_899c9ba393c199a89c44]
[pii_email_c2bedf7d4ff45e60ff9c]
[pii_email_1852d40e36b86f73c64f]
[pii_email_bf5be686ba31954c9f62]
[pii_email_4222418bfd0655fc4166]
[pii_email_f321807c1733fd7087ab]
[pii_email_0664ce8e6cc471003e04]
[pii_email_4afe3dec90210a1d8005]
[pii_email_44c144199d02df92208d]
[pii_email_1af564080ca329db0ce3]
[pii_email_0ff900af60d8f67c5856]
[pii_email_42c3dfdab4b2261932a7]
[pii_email_962f039c536e1456ba85]
[pii_email_39d81808d5e021fde541]
[pii_email_ae03606c544d4b3d3d3d]
[pii_email_b3fa6eae1c020cf5f5a6]
[pii_email_d0003d9c6de2979dc40e]
[pii_email_b94ba70cc1bca6f7e7ab]
[pii_email_6399c10220d103ea7b0f]
[pii_email_18e7c841038014d9031f]
[pii_email_d880923e8f4aad7a3e47]
[pii_email_12c3f47c6299ca218a23]
[pii_email_87d700a05cbab9c8b42f]
[pii_email_141fdcb2e8b8edda41f4]
[pii_email_e317d23d6c0977844017]
[pii_email_e1238e4df5d3ee57142c]
[pii_email_985491dc75886609e04e]
[pii_email_0d624521a1ad52c6078f]
email corniche [pii_email_af40df2062f30635c606]
[pii_email_e64c4c710cf59b1e751e]
[pii_email_414ad830c4b119e97650]
[pii_email_05a9259e98f3b091dccc]
[pii_email_3a797b625088b760c16a]
[pii_email_4b7414a881ead09f304f]
[pii_email_ff18a9b83601308685c6]
[pii_email_8660a6871953f209cd1e]
[pii_email_b4dc0904a04cb6864b06]
[pii_email_a6ae69d9d9367c96361c]
[pii_email_56c12ab7ab8b5550f022]
[pii_email_44b142f4dc1646fe909d]
[pii_email_b24ab7024998bbab6f6c]
[pii_email_6a1c79fcb5f8f505ecf8]
[pii_email_99d292a2b4fa2b914423]
[pii_email_d8a43158007bf3de9744]
[pii_email_5ef278a92441aab43f92]
[pii_email_335566ba014837882ee2]
[pii_email_75779018064bf81ec335]
[pii_email_763dc4fda8fb456ee409]
[pii_email_b8d196289eef8dae13bc]
[pii_email_b31c179c163f90b2324d]
[pii_email_a410f604c76d06efb4af]
[pii_email_aebc427a8b4238c27eb0]
[pii_email_293cd988746f9c5f09e1]
[pii_email_eacb42937f2b9ac68310]
[pii_email_4f69dfd73084038786fb]
[pii_email_0ea1cad390e8e8813c37]
[pii_email_aa430874e99de52185eb]
[pii_email_0d25246f248526a9632d]
[pii_email_d6012b85bdba038bbd14]
[pii_email_bfaf6d1910844ee74146]
[pii_email_fc98d56148b72750f509]
[pii_email_9c4d38091ff501f8e65c]
[pii_email_9124763fc2783eaac58d]
[pii_email_e7363cbd44fa2e23fb3c]
[pii_email_1c9bef210c0843a90919]
[pii_email_66f910436aad2daac83a]
[pii_email_d7539dc5303e2e04d80f]
[pii_email_138c4fa07befabb7228d]
[pii_email_60c6899fc3ec3f28a0e4]
[pii_email_909d3624ceb62de373a2]
[pii_email_cc19e18cc002921536c7]
[pii_email_543dd3c6dbe83f669d79]
[pii_email_76713b5505273ed5c2ca]
[pii_email_a8768b796ebb5825c864]
[pii_email_c7c462279b68645a7a44]
[pii_email_d6ffab40ddd0216af202]
[pii_email_26447779cb6eca7ac1bf]
[pii_email_e387b02c2f6b57697f61]
[pii_email_110ea8f14dad6b6a6295]
[pii_email_dd265c2c520e106d4202]
[pii_email_3e197597ee65fe8bbfeb]
[pii_email_f886fd508efbc849f3fe]
[pii_email_c650b91ffd01ce72a628]
[pii_email_f7f7dd25c62fcf4226f4]
[pii_email_25d423048fb01d245635]
[pii_email_8ec6e92533278a238739]
[pii_email_07f895881238713ae78b]
[pii_email_5b0a77c375a72c67891c]
[pii_email_b8f3a9af8a9523524a66]
[pii_email_0a03969dadc05d528570]
[pii_email_ceb7c608485933b1c58b]
[pii_email_6451872cfd0e3d2bfada]
[pii_email_78d23e3f83864141710a]
[pii_email_078fc447a25a4da3232b]
[pii_email_60ac9c74fe1cb446671d]
[pii_email_82095d93a847f8bebe8a]
[pii_email_09c3f42313ff2f7f0c29]
[pii_email_5ea778193af0e7b055f7]
[pii_email_f4a746f33f11fe24e17b]
[pii_email_0b7728898e6a74be673e]
[pii_email_a37f043b537cf123777a]
[pii_email_7c16422cca8ff347c08e]
[pii_email_791570720885898acf97]
[pii_email_b3ab17cc790600830e16]
[pii_email_c06d63c72ed5a1a5da05]
[pii_email_6059b826dd0ac504d30f]
[pii_email_404a988edf97c7230c1d]
[pii_email_62a3ce5c2756b9004226]
[pii_email_3095b697afb54f213df8]
[pii_email_10eef161846563af7e6e]
[pii_email_36f797be31df714201be]
[pii_email_be3787fc9a55fee188b5]
[pii_email_219471f856bbe9b5eca5]
[pii_email_616359225a0d301f3776]
[pii_email_0b04d3bf3e14c41718a9]
[pii_email_eddf4e88089aaf90885b]
[pii_email_7168ac5249d1e8e16429]
[pii_email_31c60db84fbb691a88db]
[pii_email_29e9b3d646f2b698d516]
[pii_email_918fd100fbf75ef0789d]
[pii_email_9b72f38749239a5e5acd]
[pii_email_082ec3b6c4b82c169268]
[pii_email_b6bab1b4f118a3965c10]
[pii_email_7a7b0920a1cf6b56ed8c]
[pii_email_4022c3d696baaf7ab558]
[pii_email_a6d1141bf73e30355457]
[pii_email_49accb9e337344dcd177]
[pii_email_3d0d5e18d64fe9535754]
[pii_email_e6775c6890e2e4c1c656]
[pii_email_1b7f033abe586802358e]
[pii_email_eae9f93e360d7e65eddc]
[pii_email_ec95c6c354259b03d589]
[pii_email_d454df58988b1f2099fd]
[pii_email_e7353d0382a623fa4a02]
[pii_email_da57a3ec680264ba3124]
[pii_email_67075eb5a937db9839b4]
[pii_email_60ade3da3b084467e1e7]
[pii_email_68bcd4216068ab1641f8]
[pii_email_21c21c2683cf0ed51946]
[pii_email_6832f10b48ec2a6da1b3]
[pii_email_94f9c575bbec642bcfad]
[pii_email_452ecf60bf62a441cf95]
[pii_email_ac95d5671c49ba82ad48]
[pii_email_d162c00988e5dc1fb6b6]
[pii_email_597ef8a9663b2484d915]
[pii_email_3407438f18f138c3233a]
[pii_email_00c273f06926f20f8359]
[pii_email_3f93334cf543124a884a]
[pii_email_0d5bc0a2e27a048cd946]
[pii_email_35ec5acbaa8242b7da0b]
[pii_email_94fbe1f0f03742cd2bc4]
[pii_email_5f7a54946d011f61fc8f]
[pii_email_96a3e6cdf755b107c068]
[pii_email_06129d3e5bc8e4f5240a]
[pii_email_44aefad402d482cdf5de]
[pii_email_0485d56d28c1cc8d403a]
[pii_email_48da44a4d9a7f61445c7]
[pii_email_af77836a4458545cf5f9]
[pii_email_d53a932d1bfc51f8baa1]
[pii_email_ea0cd01ec72976d7a113]
[pii_email_23d55c652cf35a9e253f]
[pii_email_13024f7da6363f700fd9]
[pii_email_d23b32c8165d96bec7fa]
[pii_email_3eeee5f7a32463f46ce2]
[pii_email_aac7e046c04de37a6d48]
[pii_email_34ffea4a53e7c92515a4]
[pii_email_565e39a95464fbd018b3]
[pii_email_c3571ed2e74ca8fb75ed]
[pii_email_aad6ef0d9681ad9b827c]
[pii_email_dcdba1db66cf8e042121]
[pii_email_de8fb5460b818ab1bdc2]
[pii_email_4165d722479b1164e933]
[pii_email_63d5e130e72de19bc5e5]
[pii_email_97e65664a1fdad093445]
[pii_email_2b2d7693ed5f89270ed1]
[pii_email_505f976a31bc2cfb9f5f]
[pii_email_d962c6fc9e3008a181cd]
[pii_email_847cc9a52fa7d2c59d1c]
[pii_email_d90784a625f905499b6a]
[pii_email_526d6ad06ff440132f73]
[pii_email_f04d3a64d5768cb90aa8]
[pii_email_fd47f7e60d2d0a5be0c9]
hani [pii_email_7c9f0dc74cbed7a55fff]
[pii_email_4e1f2eec36c6bee2de4f]
[pii_email_59bfcbe2a7ce27483c69]
[pii_email_93862d0114701835bb86]
[pii_email_6085f02ef6d0eca93f1b]
[pii_email_98c641e3370f53c12687]
[pii_email_484019f2122423156d78]
[pii_email_39c91ac96e7585dd17b0]
[pii_email_0029c100b9504f05e69e]
[pii_email_38f1a128ab88dc81b065]
[pii_email_318043f309707fca0c73]
[pii_email_0798565dc562e037e96f]
[pii_email_345fb49677d3da4541e3]
[pii_email_333b406dcf6a7c320689]
[pii_email_2d7b53619c09539dc238]
[pii_email_1baed81ea17d77f12b84]
[pii_email_d3f17e8f9dace622336f]
[pii_email_0d4718dd1ca17b1a28bd]
[pii_email_6e9029b77752f132848c]
[pii_email_ec986a5f186ec53f0b7a]
[pii_email_59be4042057d9534c6e7]
[pii_email_1b9d036731e33ec4f28a]
[pii_email_65d44e031e7d285f2055]
[pii_email_ba5b8c65a8d3b1042bab]
[pii_email_d26b9fc7817d0d3ddda6]
[pii_email_05e77a7992f404aa0ebd]
[pii_email_cb9ddde944a2207f31c7]
[pii_email_16247495f92b4cea13a2]
[pii_email_5cec44cd194899e3d899]
[pii_email_69631912b9da8841f0a1]
[pii_email_e25b5f38e0f594224408]
[pii_email_80cbf7e21f5bb4f73640]
[pii_email_88ca775f10cd2e1dc1e3]
[pii_email_df4e6f6fdb8f328b29a4]
[pii_email_67c58ec6e63553c60421]
[pii_email_cde7d48fd06fd72a6a22]
[pii_email_a88374cd5b4323d54bc3]
[pii_email_cad03364bf651ddbb27c]
[pii_email_647f6c466a87a2a7f89e]
[pii_email_bb4bd437ef4da5740d71]
[pii_email_5561a2ffa4bbc4cec424]
[pii_email_640426891ba4d7ba9bd3]
[pii_email_6fac524fa0ba2ed64757]
[pii_email_cdb2dd9b2a4b4562e852]
[pii_email_68ae830ddda28e2e62cb]
[pii_email_6761961f0a0a338a5c65]
[pii_email_1bb8cd59eae6207508d1]
[pii_email_87eb16d5270aca094f6d]
[pii_email_e7f9bf2c5f0e6c175b8f]
[pii_email_62e91a92026e4f3de77e]
[pii_email_c6778977397d84cab471]
[pii_email_d4b10d95efd0eedcfbb3]
[pii_email_712e7f56bb10aaeedac6]
[pii_email_54b26425e6e539642184]
[pii_email_f8071fe4fec7211da3a8]
[pii_email_d18f21edcd1902caedcb]
[pii_email_3de4014af20d0c421af6]
[pii_email_4d7848b30b5cbcaf332a]
[pii_email_995a460211462b4e4260]
[pii_email_f43b509c32aa7200cde7]
[pii_email_ddde5d488d7b687af45d]
[pii_email_84a15e8187da2ad58d5e]
[pii_email_3417be38fc1604acf121]
[pii_email_d606683a843169b6bebb]
[pii_email_18041fb69e29e9cb1ff7]
[pii_email_dc27554546c35b8135eb]
[pii_email_5df3cb575cdca9ab306e]
[pii_email_366ad325530a6ad2149d]
[pii_email_91903608ae70ac65e894]
[pii_email_cd4d13a8bbed44b28f4b]
[pii_email_e05cd7ee115c93b85ab7]
[pii_email_4ef6bde0e07690dd87f6]
[pii_email_511fcb8cf4325714a0a7]
[pii_email_314405e6e915310c5fe5]
[pii_email_0bb1cb08cf03f7b2719f]
[pii_email_8df81d059c7380f2b1af]
[pii_email_137c70ef6f3edf1ebaa7]
[pii_email_f1f39a0f142325bf6bc6]
[pii_email_eb57168fd7b13f2d20c6]
[pii_email_9930e07e53e6345d5962]
[pii_email_b2f1569f42a6f23c46fe]
[pii_email_2cb4bfa39d07326580d4]
[pii_email_3ce49323b719a6d900f5]
[pii_email_161dde42981b02e6788e]
[pii_email_eaced7fac7b6ba303ec9]
[pii_email_984db27f283e95dd5c32]
[pii_email_2da87e2457e385154f4d]
[pii_email_80575232010434a68cf8]
[pii_email_5924f569662d3740b1d7]
[pii_email_8795a995b9aaa16bc134]
[pii_email_8dea0a67cdb6cce44495]
[pii_email_1f27b70be71d7f51642c]
[pii_email_b8deab5cf87dcd91fc85]
[pii_email_ad06699fc116214172b5]
[pii_email_79cc2b13471822f419e3]
[pii_email_b7b11284762ae859d677]
[pii_email_d278322c33efc54591b8]
[pii_email_56fe0451d5d89966794a]
[pii_email_dbdc3403879ca538b639]
[pii_email_d486134b7f6fcc8f5a32]
[pii_email_d8b5d1e11bf6dd82c0ae]
[pii_email_84ff35142d0b0c6f3434]
[pii_email_65e6b7498ce1529575eb]
[pii_email_aec1c32c613ae0766dfc]
[pii_email_a24ed8b33620ba844afc]
[pii_email_9c44073cdc987f03c1c2]
[pii_email_79ce73723b4c4bdb2166]
[pii_email_2b1f94029ed66cad237a]
[pii_email_38f48f983acef66c5911]
[pii_email_65103b4d89c8e92b9fe7]
[pii_pn_10062f79572d1084c579]
[pii_email_efb6f53cd99c705335d6]
[pii_email_0436fbff634446745810]
[pii_email_8c1c4915e3018d9a4c60]
[pii_email_6d6b60ec227f08c86217]
[pii_email_9b8f63e0a242e7382914]
[pii_email_2082fc510a8b66aea925]
[pii_email_06d7c117c584930ef1ee]
[pii_email_f7b7df3ebd867a671831]
[pii_email_0910ffbbd8fa42b3b069]
[pii_email_6708ee95235ae398ee36]
[pii_email_c2c58ab256cb4a001234]
[pii_email_5a36659028b0a5e5feb5]
[pii_email_cbf1ca3dcb9fc49043cc]
[pii_email_c81d9e3aec7b3a7337d5]
[pii_email_5e864cf19ece46c6a4f0]
[pii_email_a5daa7d4fce2177d1327]
[pii_email_331bfb36b7d62c9d2c90]
[pii_email_2cee5d11c599e9858284]
[pii_email_81d80a8453c3aaf6a528]
[pii_email_5241cf0b400ac7577e61]
[pii_email_d30bb4cde117c2a12773]
[pii_email_c13d0300b4d9b0af902b]
[pii_email_6cfc20957c2456f2bdad]
[pii_email_f3e13ccca55a4f6496a5]
[pii_email_92fa94887b6f347728c1]
[pii_email_57225386bf73d9da185b]
[pii_email_42c07d436da094599a15]
[pii_email_9acae59faa92311a74bd]
[pii_email_9e68c4a7002740705ff4]
[pii_email_5008d5947fb22e571c1e]
[pii_email_aefb3c17f359c3952b71]
[pii_email_f9d1cd5f0a6b033e41e1]
[pii_email_257c8d6ba7ee17d5d34e]
[pii_email_fff85391f046ae3005c7]
[pii_email_418cc63a623e60807000]
[pii_email_e158a42c72b6f49c8fed]
[pii_email_e749274d76d0e4c104d6]
[pii_email_e0d453609c53f4874ff4]
[pii_email_7a93a6874f9b2b6e4596]
[pii_email_08ca5b6708da18e016cd]
[pii_email_cc948a228d3a8f7330c9]
[pii_email_ce2df47091dac6c96e8c]
[pii_email_b3ab25ef8474c75e30e0]
[pii_email_3d5269b44ca729d119d5]
[pii_email_33547e69954f94cb1923]
[pii_email_eac4be5cc93132026c2f]
[pii_email_04c9d4c1f515e0df3ed5]
email [pii_email_b4a060a5736a6196ebd1]
'[pii_email_08c8dc02e82933de2603]'
[pii_email_97561a3767942c6b9abd]
[pii_email_2ece87e964dd0cc6c91c]
[pii_email_2c09750f6c02f56e8ed5]
[pii_email_7731019260a9cf1c6a52]
[pii_email_747fe96a4d081a4170ba]
[pii_email_92cfa6a8416490196784]
[pii_email_c8620dc950731a87f4ba]
[pii_email_5c3ac988024ac24f3174]
[pii_email_8238e7dc53cc6f66a4f2]
[pii_email_f409485169eb94459632]
[pii_email_834b8c8961987ab93f5f]
[pii_email_320a029bb314e1e2ee58]
[pii_email_c7304ec5e6f400fae362]
[pii_email_54008a60b7e9efa73104]
[pii_email_7e86f515d513607418d2]
[pii_email_fc113f12b545ffb1665a]
[pii_email_b6714ba1b206c6ba3182]
[pii_email_28e87c452c27e2c22cb9]
[pii_email_45f4a1892bfdebda251a]
[pii_email_3037d3b4f25ea12edca5]
[pii_email_444f9524149717dba5b8]
[pii_email_5aaee07fdd3183edf156]
[pii_email_1ab3efc4caf21e193852]
[pii_email_58eb3f3ad161c1bf9128]
[pii_email_7fbeb9380250dd0d1c3a]
[pii_email_4eaf89411835cdf64548]
[pii_email_82bda8bb2692f1c43295]
[pii_email_6b67819e98bf72cf4552]
[pii_email_b04a0d883a860b7e6ed6]
[pii_email_3ec7cafc381e0c2b44ce]
[pii_email_3dd22796fabc116f8c62]
[pii_email_b6cf82c7a98725472dbc]
[pii_email_ad0091fcc4a08b9c5251]
[pii_email_7b064aedc7aeb870c4df]
[pii_email_27e18c103ba675cd3634]
[pii_email_4cbaf5917b016f85d175]
[pii_email_cacdb1417ffa3ff2abc7]
[pii_email_c1cb0ce038c5e83ed2be]
[pii_email_584c7a8c36663d587534] results
[pii_email_ab1782f704b5c20d3096]
[pii_email_666b8ded498b14defc6f]
[pii_email_751df28d30142741dc7f]
[pii_email_b6a9368c5116c33d3ba9]
[pii_email_cb7a1945a7228045b9c1]
[pii_email_43626f75cb59a26dfcad]
[pii_email_4e388b0c0a65fb4d90b1]
[pii_email_c9ff07f8af5b5d6ca7ab]
[pii_email_9a21e6f30a6575c1e26e]
[pii_email_44580f2cb703c40fbac3]
[pii_email_2033fe80edc28effef74]
[pii_email_d63243a4571724095d06]
[pii_email_b89ce037116b6ee3e4a5]
[pii_email_bea6adf776cad578e570]
[pii_email_c46b310b81b87bc5f0e4]
[pii_email_9282986134278ee78116]
[pii_email_60b9a04d89a78a0e9e85]
[pii_email_803ad841254080711325]
[pii_email_2de39cb6a73ae2ac2451]
[pii_email_ce91f102efd01872470e]
[pii_email_7b39c7f1cc77b1fee4c9]
[pii_email_92e7e78d159450638645]
[pii_email_e078afff31af3066f0ec]
[pii_email_9fadd9117de2da1a7092]
[pii_email_3f9cfc24b441a249e72e]
[pii_email_259b18156926c49f10ee]
[pii_email_ef8b6579d9e08ca66e4c]
[pii_email_54b09f3579467643fa26]
[pii_email_700fd0a7b62b2ce917a8]
[pii_email_425bdaeb0ffc59facda7]
[pii_email_262ba606e824b6b39775]
[pii_email_c51b2fa4bcb13ae50849]
[pii_email_2f98d42ea3294e0fc48b]
[pii_email_5036a806f275340658a0]
[pii_email_71b69fffc6d8365d645a]
[pii_email_242a86183d0e71648d43]
[pii_email_99e543fb7b9f5e39dec7]
[pii_email_5284ded955acc2d52b04]
[pii_email_7663b1551bc645f11f3f]
[pii_email_2b6e04938aa43c930dd5]
[pii_email_c9319e439c625b80e725]
[pii_email_3e4b18d0f9afefa23352]
[pii_email_48f0ef3bd2da98c19ddd]
[pii_email_873046ffaaf6ac100d57]
[pii_email_e60d2faa3423c6b9d6fb]
[pii_email_ffa34adef6126ba8f69f]
[pii_email_085c9a7162bcd737c8be]
[pii_email_b283c2c91fdac7f84a76]
[pii_email_65164fdf5837ca98d838]
[pii_email_892b4ac3928ff537c089]
[pii_email_3e02571122d6e52a5a13]
[pii_email_ae3e64b12bb572f20a18]
[pii_email_265cc5cd09e6b3bdc4a6]
[pii_email_54305155e24ca9ac3d54]
[pii_email_6250fd046525c4a4112c]
[pii_email_55101086766f82d89778]
[pii_email_20ecaa6be155c72011a3]
[pii_email_572e59e4ed7584258793]
[pii_email_d53d788b485fbba9e643]
[pii_email_fb5b21e1cb14edf31c72]
[pii_email_b13e32be80c534725baa]
[pii_email_1ed6d4c35042a2c8285d]
[pii_email_ea1654521f767c97103e]
[pii_email_4fe944ce1e857e160124]
[pii_email_ad106dcebd9baf5a0e62]
[pii_email_26aa293267694c948e3e]
[pii_email_b4cd96111739e9a66353]
[pii_email_3374ee7054a13a5c617c]
[pii_email_3d0aa4e2c6939e28cbf1]
[pii_email_a8b29c97c60dd7db69f2]
[pii_email_f5d27df371f232355f19]
[pii_email_8cb45907f6e3b78cce40]
[pii_email_bf2b9628b7a9f1ad1c60]
[pii_email_8f02d23e7cb863a0aaaa]
[pii_email_3af2c86f1b34f8958d25]
[pii_email_070ae1b1b7601e7e833f]
[pii_email_0dc80b698053e8927c6c]
[pii_email_4952c766564ea9207a8c]
[pii_email_c8afea8361ca44915c64]
[pii_email_65dc31f36a6ab1ae0640]
[pii_email_40dca94af3aa6978a72c]
[pii_email_1a398a86079d49f3045d]
[pii_email_627b0834f2b6c07566a2]
[pii_email_721e0033a4d3f6546786]
[pii_email_0c133d6527ea55224c26]
[pii_email_ca5a08346c51b047170b]
[pii_email_8b3ad8af9cc6b3791249]
[pii_email_704f5120d601e0083f38]
[pii_email_da9d3f0fc90ad96d48dd]
[pii_email_f2ae44424bb5780a09a9]
[pii_email_08602af5b73dce79bb45]
[pii_email_49d9671ba79309acb6a2]
[pii_email_b4573b3eb013b4103956]
[pii_email_8ee4c97b24e1a4c8324f]
[pii_email_9898471864e33836e88d]
contact [pii_email_9307d45d04b57f7fa7a5]
[pii_email_0c197365f1527a331506]
[pii_email_bb09dee98c222e4ed80c]
[pii_email_ce808ed57b5420855261]
[pii_email_ba392c2db4505b901185]
[pii_email_00359d5c8d0bcfe3afad]
[pii_email_5cd5ad07cd516b18de4b]
[pii_email_6e97987560e48750f044]
[pii_email_9b182f8302caa8a75c6c]
[pii_email_585b6f5749e53a0dc465]
[pii_email_f78bb023cc8ead1c40a7]
[pii_email_9163b8f2041501d21d44]
[pii_email_825b0f626cf289b04701]
[pii_email_26d1d6dbfcd96dc158de]
[pii_email_a505c42acd11f952dfe0]
[pii_email_65dd34561ca1321d9143]
[pii_email_193d12fc5a26a91f124f]
[pii_email_fd6299e8e12b13b4938e]
[pii_email_0f9dfedb505873b22156]
[pii_email_db6bf45c284bdb01a6a3]
[pii_email_7017ed5d96985eab5ec3]
[pii_email_414c9f66ad433cb785d8]
brenda sanchez [pii_email_797639f7de1b1386cecc]
[pii_email_3b642868b301e6d2bbe5]
eta [pii_email_b8925e07bffba741c5bb]
[pii_email_3553e14e20d3c9690523]
[pii_email_01ca8e6971e1c3167bb8]
[pii_email_d22a38f39d841044de40]
[pii_email_8b19e05136a92225fda5]
[pii_email_5f5bd95c743c9a963816]
[pii_email_b6c46851eb56440b3a77]
[pii_email_d7dd40947af685a725a9]
[pii_email_1c5c95e829eb6e99630d]
[pii_email_290f4039c2521dfaf26d]
[pii_email_6a0b8478346d182172d6]
[pii_email_324653cf0746e811f715]
[pii_email_0a79fbede8ec4fa265c4]
[pii_email_1bef86312895d0c1353a]
[pii_email_2a2df3e854b1f4e0663d]
[pii_email_28bc2b98ec8bfd097a0f]
[pii_email_f62528108462eb8b4e83]
[pii_email_1d719b82adcd5ee4b5c3]
[pii_email_801143bbe8f53ca8269d]
[pii_email_cb52e527e55dd9d84cb7]
[pii_email_f763ccdca75e49fd69e2]
[pii_email_a0b23eab785fda1cbd4d]
[pii_email_cf35b6b22b4c113c06b1]
[pii_email_9b7a055bc34d14c85854]
[pii_email_dcb16a8720f54cee3e69]
[pii_email_b361de0f3cc7ed3512d8]
[pii_email_90e923bedaa7843c8d02]
[pii_email_9608aecb8a676ce74f1b]
[pii_email_0d43320515c7e85bfc34]
[pii_email_715fddffc3ea99f78dce]
[pii_email_2ebd1c83c36a35abe8ea]
[pii_email_eab516910a76d651abd1]
[pii_email_a77db987ea46d0fb37f5]
[pii_email_43d902591eef062b7d86]
[pii_email_53387e6ccbf667ea9234]
[pii_email_a4dacca3d22aa929728b]
[pii_email_e50cb5682b1afd84e78e]
[pii_email_c9d3b0bca90a26592f7d]
[pii_email_aaeec26dd5645059885f]
[pii_email_26e4c9048b360b4c6fd8]
[pii_email_22c2bd21aaac0becde71]
[pii_email_f36f46ea6589d06c5789]
[pii_email_f2493c6a6710094c5193]
[pii_email_415df2590133659c2ba9]
[pii_email_4a79dc6bf1fa19bfbc02]
[pii_email_a3d02f7c4835cb8e0f76]
[pii_email_45cc69f0d5dfdfd7d671]
[pii_email_5977781c0e78a4df6d30]
[pii_email_dacb54453dc5d7637d4f]
[pii_email_c92a1ecc74cc8ddca7ab]
[pii_email_96be7fd354188319614a]
[pii_email_4c7e642e6e93bb129eca]
[pii_email_f0617bd72e55f21ce2a0]
[pii_email_a4e488e1d4b3ee091d3a]
[pii_email_7e07979f2ba6901297cf]
[pii_email_0f3ee8f74e7103adb051]
[pii_email_b8edd7038830fb45cbcb]
[pii_email_4c84b3d95e4e31c93010]
[pii_email_f1ff1399c382784502cb]
[pii_email_b0abe25d81c5811eefa7]
[pii_email_14b2c7970be617234e77]
[pii_email_907ac42c571838de5d12]
[pii_email_ada4e99b6a4fb137d6f4]
[pii_email_de20481d535bd3aaf482]
[pii_email_84910eabad2a451e6d4c]
[pii_email_ec6aa673de683cc4a41e]
[pii_email_46d6962e04b2aa2c13f2]
[pii_email_bad07df3ec7295093b08]
[pii_email_edb11c66fba2e7ab1221]
[pii_email_d5c565d229df0db7f87a]
[pii_email_a6397aa36c0367457b9e]
[pii_email_3bb904c0ec01604f30b4]
[pii_email_2fdec8f7cf6f8a3800a4]
[pii_email_30d345c7b01977124f41]
[pii_email_938931efb24514a91b7b]
[pii_email_7457cdbbc66a64dc19b4]
[pii_email_04d14db57bfa7c47ee23]
[pii_email_d5f2d91c2edc5f5f0424]
[pii_email_3cb62af2fe48a24ab88a]
[pii_email_76e34d308fbf8e6d0f75]
[pii_email_454deaea2e022c611b81]
[pii_email_317f31eefb779512ff5a]
[pii_email_00db8fbba30251853d00]
[pii_email_75245cf7031dd77a66df]
[pii_email_e5a26ef7f277e60ccc60]
[pii_email_4b5b96a01aaf498343b7]
[pii_email_0332ae47cde127b3ded4]
[pii_email_a65e6fc45c1dc4477b23]
[pii_email_462ebf2c79911589e2e3]
[pii_email_ef4d4b3e6421eddbed40].
[pii_email_95f8829814c067669a24]
[pii_email_56a821b2e9fc87a4bbf1]
[pii_email_866411f2c52383d1cc93]
[pii_email_f3c23acfa110267326d4]
[pii_email_aa389300427defb278e2]
[pii_email_1c9f1497fe97dfe4e60b]
[pii_email_7611e173bd1fa046e85a]
[pii_email_5cab88d1aac9182dc681]
sarvath [pii_email_b9f98c2d7573fa0a76fb]
[pii_email_42d310252275ec9b7306]
[pii_email_5f40d6b2b5c7a6ebe201]
[pii_email_b2d032540ac4ec0a41c1]
[pii_email_7264747ec04bb11f4eda]
[pii_email_1ed4c63be2b982e1010a]
[pii_email_05fa8c62631674a3006e]
[pii_email_2ab09330d904d8af979b]
[pii_email_3ec04894cd1bd002beb6]
[pii_email_4d1ced43c9133bf9a4e4]
[pii_email_9196fc063e313e373654]
[pii_email_88ccaaa7afc266a89504]
[pii_email_9890b04ca7b009604d72]
[pii_email_ddc2bb03db50a68c6b3f]
[pii_email_4c8d71b9461f58bc0de9]
[pii_email_8bee36111a4dea8cf633]
[pii_email_5efe0e98c5ec2c172aee]
[pii_email_14e921313aab1435471c]
[pii_email_148f5fa6d0bf783314b3]
[pii_email_42a67ce0743d745a13e7]
[pii_email_1b225d912a3b226fcba0]
[pii_email_e6228e4d603234b4a67d]
[pii_email_be69903f25f1de39f643]
[pii_email_b34b5d64d502f318a04a]
[pii_email_01a2ea98982a5f312353]
[pii_email_3be94d567bc03b3dacf1]
[pii_email_e128a1a006758faf2b7d]
[pii_email_05454ee8ce394e7d6cd2]
[pii_email_72333dc8aaafc5dd5445]
[pii_email_245496a9309d4acacbd7]
[pii_email_4d7cb9e1d587277f0da6]
[pii_email_dc8039322e6f8a69c61d]
[pii_email_2ad0fb3f6c330e1d5a68]
[pii_email_25f3d4a655b6c36489cb]
[pii_email_fdeef606b06a525b5fce]
[pii_email_24fae0aab6460e385009]
[pii_email_637d597716892b7448f4]
[pii_email_7e93cb0eb9ff7a4b183d]
[pii_email_61688e7a2d4d582097d6]
[pii_email_6933b343c8686314eaf8]
[pii_email_addd0b7d7fad319de971]
[pii_email_a8c9f71b2a2627a86e11]
[pii_email_ccb2c3a65e10c3e376dd]
[pii_email_274fd86c2624ac2c3e62]
[pii_email_9ebe26d230a39b373a49]
[pii_email_3d762af0c9ffaba2a4c1]
[pii_email_021dd70ca845e94ca2b5]
[pii_email_b7bc1eecb6796bf5f671]
[pii_email_e67aef3130fb973439d0]
[pii_email_e70df506d228af25efcc]
[pii_email_5bc41c91693605b47b87]
[pii_email_dd756b6cc883d40d06e9]
[pii_email_d8bff56d23e3c564998f]
[pii_email_cfd39ad171d9ad90f637]
[pii_email_85f0fb1cb59d553c7f76]
[pii_email_5fbbd85d57fc8453109c]
[pii_email_41f70a3293a6a20310cd]
[pii_email_d9b4ece962ebe5e11422]
[pii_email_9040e886dc61f70dad0c]
[pii_email_30514abcecc4a7cd44c0]
[pii_email_6c014d2537e20f516dde]
[pii_email_f14f7d6058b749a26438]
[pii_email_3f2005ffbd262e39374e]
[pii_email_637a561cf1c8a2302abb]
[pii_email_b0ee235e06876e226a8a]
[pii_email_b9acc2bdaaf37f698539]
[pii_email_9ebe26d230a39b373a49].
[pii_email_a24a96ca0e8e052c1d4d]
[pii_email_fc9669d08da64edb911d]
[pii_email_f8420267ce3e71fb53d2]
[pii_email_a80305fd1ef6fe320af0]
[pii_email_961c8ad684b6a31d7ae1]
[pii_email_6ff10200373a05ccb6c6]
[pii_email_d8d71769aed8b2f4d458]
[pii_email_e573e2838fc7dbb46653]
[pii_email_ade8d9e03a0b01af7881]
[pii_email_f82d226d25f765a40afc]
[pii_email_3c14a0cf9d9def99a06b]
[pii_email_576edbca596501401a24]
[pii_email_69f958541a2e28d18107]
[pii_email_477fee85d84c0bd3e747]
[pii_email_c6f878ca0910b3f0e2ed]
[pii_email_e4ba7732a588e946ad08]
[pii_email_b0bd2772254ae7e855ca]
[pii_email_3c8fc767ed2e1e44c367]
[pii_email_aff84c3d97da075e3544]
[pii_email_d21fb04ee6e23b6395ba]
[pii_email_5f1d9cda389539c2b9c2]
[pii_email_4c9844171584f809e873]
google <[pii_email_57bde08c1ab8c5c265e8]>
[pii_email_012203ae1a96354fa66a]
[pii_email_c44709f39be23a2d3753]
[pii_email_eac7fe88395eedc37b93]
[pii_email_11b38290b6f70954e22c]
[pii_email_fa430f6b1b78da1c685b]
[pii_email_140771873505d8a49be1]
[pii_email_6444de6a106152ebd878]
[pii_email_6d957ace8c517f74a4ab]
[pii_email_31f16ef4e31d60060f21]
[pii_email_0799c24e86081bdf83f6]
[pii_email_b79178612aebd3bcd710]
[pii_email_7d8e892569756daa6a0f]
[pii_email_040e70e5f015d8350dd4]
[pii_email_0b886632e727db83962b]
[pii_email_69af56ebea45cc793f10]
[pii_email_7846a071459b99a751cf]
[pii_email_d7103e3a9f5901732227]
[pii_email_adfdac1a99201f426db6]
[pii_email_b1465177156e96e1d2a4]
[pii_email_68ce6a12ef5f65e21ad2]
[pii_email_bff3f74a62da8cd773d0]
[pii_email_d6db096f47c4772ea311]
[pii_email_4a93b822a466195e7520]
[pii_email_3420753319e3d32125aa]
[pii_email_1be881db314b57d07d30]
[pii_email_fe3d1326a2349bebe1b7]
[pii_email_1c071a0c0a37691db859]
[pii_email_70a3268ab85334812ea4]
[pii_email_d54e8c2f6910783f3cf4]
[pii_email_0a1cfd21e50a43978579]
[pii_email_1663356b10d6c192c417]
[pii_email_7a13b1e8e6ef66b046cb]
[pii_email_00f2e2be8446cca7ae2a]
[pii_email_f48f088d7fd65464441c]
[pii_email_1b425d55f3d92ec54abe]
[pii_email_ac7b9a572b024ba29d6d]
[pii_email_6a04492b3dc7d2ea01fc]
[pii_email_35266764e40b063c5896]
[pii_email_dbeba44a624977e8c107]
[pii_email_b7e2809012b54215e2fb]
[pii_email_49e7b4cc724ce65282a2]
[pii_email_58de94eb4737fd1165e4]
[pii_email_bbb9339f19592120372e]
[pii_email_3104a6cc9158590916bb]
[pii_email_605f9400d3b1e4c4f9a7]
So, [pii_email_9cc9e6741d3635c5c445]
So, [pii_email_cd18f05216b1649c86bd] [pii_email_7e93cb0eb9ff7a4b183d]
[pii_email_61688e7a2d4d582097d6]
[pii_email_6933b343c8686314eaf8]
[pii_email_addd0b7d7fad319de971]
[pii_email_a8c9f71b2a2627a86e11]
[pii_email_ccb2c3a65e10c3e376dd]
[pii_email_274fd86c2624ac2c3e62]
[pii_email_9ebe26d230a39b373a49]
[pii_email_3d762af0c9ffaba2a4c1]
[pii_email_021dd70ca845e94ca2b5]
[pii_email_b7bc1eecb6796bf5f671]
[pii_email_e67aef3130fb973439d0]
[pii_email_e70df506d228af25efcc]
[pii_email_5bc41c91693605b47b87]
[pii_email_dd756b6cc883d40d06e9]
[pii_email_d8bff56d23e3c564998f]
[pii_email_cfd39ad171d9ad90f637]
[pii_email_85f0fb1cb59d553c7f76]
[pii_email_5fbbd85d57fc8453109c]
[pii_email_41f70a3293a6a20310cd]
[pii_email_d9b4ece962ebe5e11422]
[pii_email_9040e886dc61f70dad0c]
[pii_email_30514abcecc4a7cd44c0]
[pii_email_6c014d2537e20f516dde]
[pii_email_f14f7d6058b749a26438]
[pii_email_3f2005ffbd262e39374e]
[pii_email_637a561cf1c8a2302abb]
[pii_email_b0ee235e06876e226a8a]
[pii_email_b9acc2bdaaf37f698539]
[pii_email_9ebe26d230a39b373a49].
[pii_email_a24a96ca0e8e052c1d4d]
[pii_email_fc9669d08da64edb911d]
[pii_email_f8420267ce3e71fb53d2]
[pii_email_a80305fd1ef6fe320af0]
[pii_email_961c8ad684b6a31d7ae1]
[pii_email_6ff10200373a05ccb6c6]
[pii_email_d8d71769aed8b2f4d458]
[pii_email_e573e2838fc7dbb46653]
[pii_email_ade8d9e03a0b01af7881]
[pii_email_f82d226d25f765a40afc]
[pii_email_3c14a0cf9d9def99a06b]
[pii_email_576edbca596501401a24]
[pii_email_69f958541a2e28d18107]
[pii_email_477fee85d84c0bd3e747]
[pii_email_c6f878ca0910b3f0e2ed]
[pii_email_e4ba7732a588e946ad08]
[pii_email_b0bd2772254ae7e855ca]
[pii_email_3c8fc767ed2e1e44c367]
[pii_email_aff84c3d97da075e3544]
[pii_email_d21fb04ee6e23b6395ba]
[pii_email_5f1d9cda389539c2b9c2]
[pii_email_4c9844171584f809e873]
google <[pii_email_57bde08c1ab8c5c265e8]>
[pii_email_012203ae1a96354fa66a]
[pii_email_c44709f39be23a2d3753]
[pii_email_eac7fe88395eedc37b93]
[pii_email_11b38290b6f70954e22c]
[pii_email_fa430f6b1b78da1c685b]
[pii_email_140771873505d8a49be1]
[pii_email_6444de6a106152ebd878]
[pii_email_6d957ace8c517f74a4ab]
[pii_email_31f16ef4e31d60060f21]
[pii_email_0799c24e86081bdf83f6]
[pii_email_b79178612aebd3bcd710]
[pii_email_7d8e892569756daa6a0f]
[pii_email_040e70e5f015d8350dd4]
[pii_email_0b886632e727db83962b]
[pii_email_69af56ebea45cc793f10]
[pii_email_7846a071459b99a751cf]
[pii_email_d7103e3a9f5901732227]
[pii_email_adfdac1a99201f426db6]
[pii_email_b1465177156e96e1d2a4]
[pii_email_68ce6a12ef5f65e21ad2]
[pii_email_bff3f74a62da8cd773d0]
[pii_email_d6db096f47c4772ea311]
[pii_email_4a93b822a466195e7520]
[pii_email_3420753319e3d32125aa]
[pii_email_1be881db314b57d07d30]
[pii_email_fe3d1326a2349bebe1b7]
[pii_email_1c071a0c0a37691db859]
[pii_email_70a3268ab85334812ea4]
[pii_email_d54e8c2f6910783f3cf4]
[pii_email_0a1cfd21e50a43978579]
[pii_email_1663356b10d6c192c417]
[pii_email_7a13b1e8e6ef66b046cb]
[pii_email_00f2e2be8446cca7ae2a]
[pii_email_f48f088d7fd65464441c]
[pii_email_1b425d55f3d92ec54abe]
[pii_email_ac7b9a572b024ba29d6d]
[pii_email_6a04492b3dc7d2ea01fc]
[pii_email_35266764e40b063c5896]
[pii_email_dbeba44a624977e8c107]
[pii_email_b7e2809012b54215e2fb]
[pii_email_49e7b4cc724ce65282a2]
[pii_email_58de94eb4737fd1165e4]
[pii_email_bbb9339f19592120372e]
[pii_email_3104a6cc9158590916bb]
[pii_email_605f9400d3b1e4c4f9a7]
[pii_email_9cc9e6741d3635c5c445]
[pii_email_cd18f05216b1649c86bd]
Related posts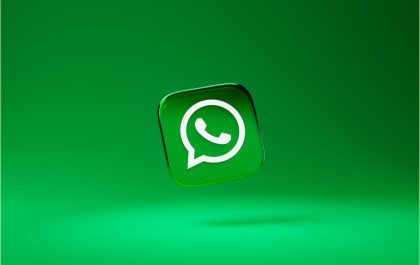 Hindizway Whatsapp – How to Check Girlfriend's Whatsapp
Introduction Hindizway Whatsapp – This is a latest mobile app reviews website, there was a significant rise in searches for …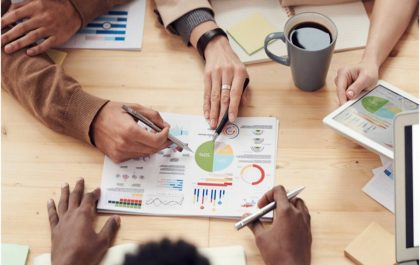 Business Trends in the Near Future
Upcoming Trends in the World of Business In the upcoming years, entrepreneurs will have to contend with a new business…