Introduction
[pii_email_7002d6576790d4ead0d5] or pii_email_7002d6576790d4ead0d5 – Microsoft Outlook is a widely used personal information management application. Initially, it is use as an email client, but lately, many new features have been add to the app, making it quite famous. One can manage dates, set reminders and send emails using Outlook. Although Outlook is good and use by many people, several errors are encounter by people who use Outlook. Some of these errors are caused by bugs in the system, while others are cause by poor application management.
As per the research by www.wncderm.com, These issues are collectively referred to as pii_email errors. These are often encountered by people who use Outlook. This Error is one of the most common errors encountered while using Outlook, but it can be solved quickly. If you are suffering from these issues too much then don't worry. Hence, These issues can be fixed very easily. There are many people who are very confuse by the Error, and one should look for solutions that can help things and overcome the issues. So, Let's see how we can solve this problem.
pii_email_7002d6576790d4ead0d5 Error Code Solved [It Works!]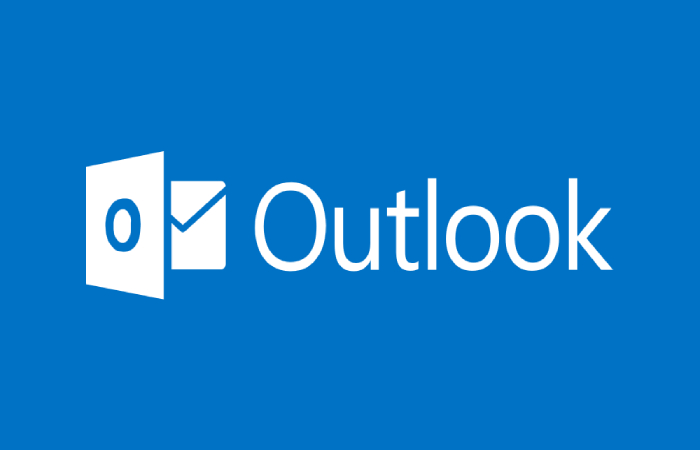 Moreover, What can you suggest to help me fix [pii email 95fb429ddab3b9357c9f] Outlook errors? Don't worry; We have what you need! Outlook contains many features, which are often used to send or receive emails. But there are error messages, like pii_email_7002d6576790d4ead0d5 Outlook Error . The reason for these errors can vary, and it's often easy to fix them. Alternatively, if the errors are serious, they may need help from a specialist. Here we will talk about a quick way to fix Outlook error pii_email_7002d6576790d4ead0d5.
As per the study by www.gamingqueries.com, some aspects cause problems. Storefront with Outlook, such as [pii_email_7002d6576790d4ead0d5] Errors are improper lighting or incorrect installation of the tool, outdated translation of the interface, or can be solved by the appearance of Windows.
The Reason for the Error pii_email_7002d6576790d4ead0d5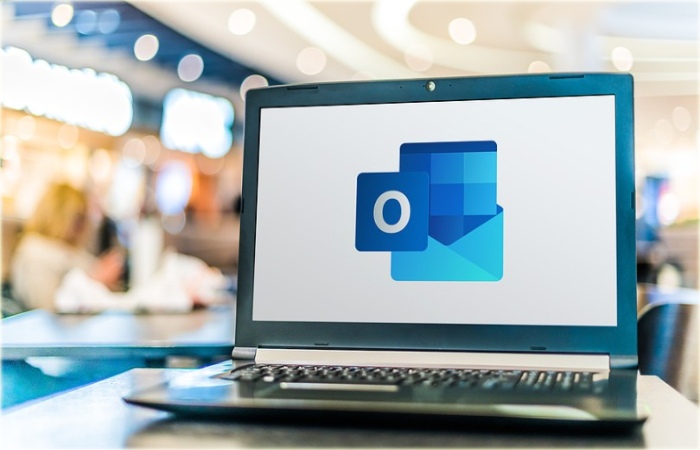 Various causes can cause the Error in Microsoft Outlook.
This issue can occur if users have multiple accounts without clearing their cache and cookies.
Sometimes the connector configuration provides incorrect information. You will receive the first error message if there is a graphical error in the connector name, server name, device ID, or username. To get started, check how the connector configuration is organized. Knowing precisely which socket configuration to enter is the best way to resolve this issue.
Another reason is the outdated version of Outlook. If your Outlook software is out of date, you will receive the pii_email_7002d6576790d4ead0d5
Corrupted installation
Have multiple email accounts
How To Fix Error Code pii_email_7002d6576790d4ead0d5 in 5 Minutes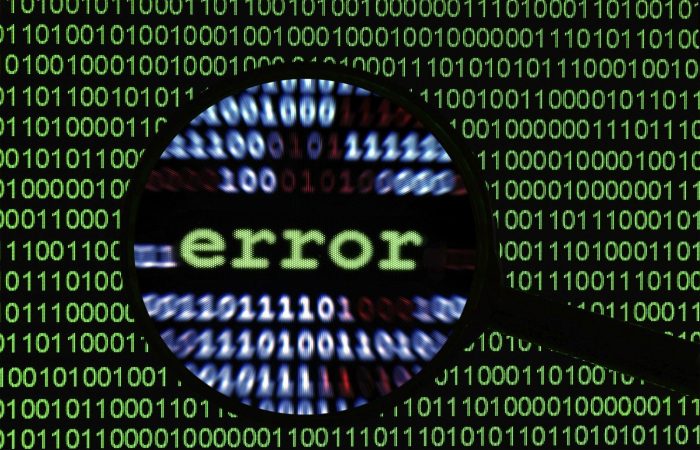 As per the study by www.vendr.tv, If your Outlook is not working correctly and you are facing a malfunction code [pii_email_7002d6576790d4ead0d5]. Hence, we have straightforward instructions that can help you personally. There are only four working methods to solve this problem.
Method 1: Clear Cache
Clearing the cache and cookies will clean your old channels, and you can update your information. This will remove any blocked or corrupt knowledge packs.
Moreover, Close multiple sales or welcome windows if you use them.
Check for updates in Microsoft 365.
If an update is need, install all the latest updates and reboot your laptop.
Hence, When the problem persists, go to method 2.
Method 2: Fix the Version of Outlook – pii_email_7002d6576790d4ead0d5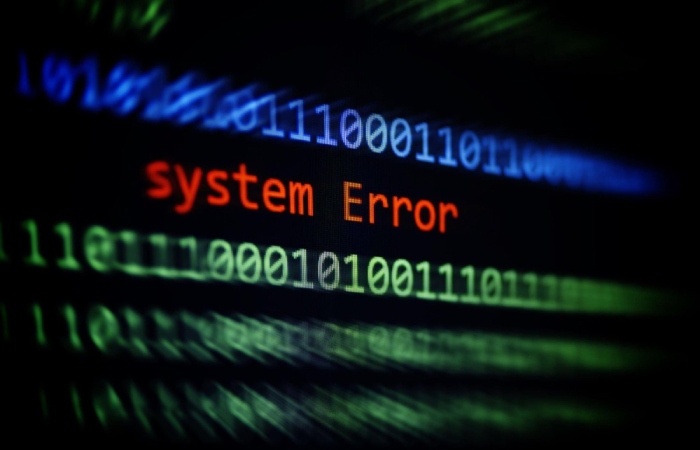 Outlook fights with other email accounts or devices coming into your PC can lead to the pii_email_7002d6576790d4ead0d5 Error during the setup procedure.
You will need to get rid of a corrupted version of Outlook on your PC and install the latest Outlook model from the genuine Microsoft Outlook web page.
Method 3: Use the Internet Program
Go to Options in the top corner and select the version of the Outlook web program in the navigation pane.
Clear the Use Sun edition of this check box for the Outlook web program.
Save the alternative.
Sign up from the Sunshine version, close and connect your accounts with a registered account.
Method 4 – Update Outlook Error Code
Check the gadget prerequisites for the latest Office model and ensure that your computer meets all these prerequisites.
After running the Microsoft Office installer on a computer with an older model installed, the older variant will usually be remove.
However, there are times when uninstalling is essential when you encounter errors or problems during the installation.
If you reinstall Office before installing the latest version, your work environment registry data will be store; however, if your Office contains Microsoft Outlook, you may want to back up your Outlook data files.
See Locate and change Outlook recognition information from one computer to another.
Conclusion
In my content, I want to describe that [pii_email_7002d6576790d4ead0d5] or pii_email_7002d6576790d4ead0d5; many people are perplex with the Error, and one should look for solutions that can help things and overcome the issues. This Error is one of the most common errors encounter while using Outlook, but it can be solve quickly.
Also Read: [pii_email_19c1cd5a30188df30ad1]
Related Searches:
[pii_email_962bdc564590fabf44c9]
[pii_email_19c1cd5a30188df30ad1]
[pii_email_7b37e06e8fe44889f840]
[pii_email_ae102a57baa9f3f7f8ec]
[pii_email_1c62abbd9868e3cfda18]
[pii_email_bdc0a1da4cb178e25923]
[pii_email_65d8da16c51bfc70b654]
[pii_email_58a853765be9859c679a]
[pii_email_8ab65ac5b71eacb7059c]
[pii_email_d622364e0e8f744cd4d1]
[pii_email_19a6c5db3219e28a4c98]
[pii_email_18b0b93a61d952613aa9]
[pii_email_44fcaf1a0e41af2f1f3c]
[pii_email_d933910fcccd5ba918c2]
[pii_email_8fb44ddaa4be2489d4a6]
[pii_email_d5b4ca1952021407725b]
[pii_email_e334c926520e1cb473db]
[pii_email_584c7a8c36663d587534]
[pii_email_080a7d435bb0a18e285c]
[pii_email_de86ab22e870fa0ec7e1]
[pii_email_0f544dbf7fba8ed28568]
[pii_email_10728d5041f6f63d813a]
[pii_email_be87dc91d93b9ff18a60]
[pii_email_472076b89727cc208997]
[pii_email_f0310e1417773f6efb64]
[pii_email_02ad19227cf435a2991a]
[pii_email_b93d5f531f496762e360]
[pii_email_ae1a2b6e01a59b46b5be]
[pii_email_b32947e141ba8941ecbb]
[pii_email_b4844e69ae025303218e]
[pii_email_194cbefc5bb4b47f4dfe]
[pii_email_ec9f066acb13310f2467]
[pii_email_2647641b9654d2d89975]
[pii_email_13a6c7c9e805cb5edf3f]
[pii_email_dbc30c047c806c723b28]
[pii_email_8bb4fe5ac484a5ebb3b7]
[pii_email_88e96ab131dc5f8cf4e5]
[pii_email_9791969222958b4b04c7]
[pii_email_7d3f814f6fa84d07929e]
[pii_email_3d76a38c7baffa81fa67]
[pii_email_85d09b617fc71c877b81]
[pii_email_3ab3cc43cc1e13a096b4]
[pii_email_12d4ce8c50f70d203d61]
[pii_email_5db55f6e3d91beb264c0]
[pii_email_b1b25864d4f750589e2d]
[pii_email_6f4b9dae3b8dad404ee0]
[pii_email_e694345db2ab06fbfe50]
[pii_email_5546b798c3be88ac7179]
[pii_email_34eae9d5880f80c534ba]
[pii_email_fd51cecf73a9739aec9d]
[pii_email_2a54817687b7f8a68efb]
[pii_email_76e1986a9a296fc3bff2]
[pii_email_76a4a075d18fc0f3625a]
[pii_email_6deced19a17c3749fd75]
[pii_email_1f4fb51dc931c80ce2fc]
[pii_email_bbb29a22185649ce316a]
[pii_email_c127e20318ad02a31bdf]
[pii_email_d9f27087585fc57f5930]
[pii_email_d92e221ffb5bc091ba3f]
[pii_email_52f65507617e37242d8e]
[pii_email_c24c47bc6ea832c7e319]
[pii_email_7e064792a43cdb09839c]
[pii_email_0a854c75a619404071ef]
[pii_email_9bbc50ece18c9fdd1dc7]
[pii_email_dad3fe8988dfbfc0afd7]
[pii_email_8ee91c1b94a76dcebc85]
[pii_email_e86eb7ba5d1fc9f1c2ce]
[pii_email_9c015292b3557a85320b]
[pii_email_54ae25b8e2301520556a]
[pii_email_e664087521f8ef75035e]
[pii_email_6cbcb39eed935a0dc855]
[pii_email_31afc2185dec3f6698d7]
[pii_email_9adeb2eb81f173c673a5]
[pii_email_4ee390b4ad3558731f08]
[pii_email_baa639f43bd35ad24768]
[pii_email_c480154a55b49492e4c3]
[pii_email_84262bd05b6f19787e19]
[pii_email_01f232a73056b757fceb]
[pii_email_372a050eb4fd9c580bcb]
[pii_email_c276897201a2afe040fa]
[pii_email_9b0ee06e53064da6701a]
[pii_email_3bdeac500abf75b1d2ac]
[pii_email_109dc10751d0a4ca613c]
[pii_email_6646871c522f0bb34d8b]
[pii_email_f244dea11f1ef278758b]
[pii_email_9a88a89eb84d5b479ef9]
[pii_email_95de014ef5704d1427a8]
[pii_email_6f8571d8d77d5312db6e]
[pii_email_3819075a7ee2ffe4df83]
[pii_email_02f5c4cfa943aba55ca9]
[pii_email_cc348a6c26e4f139f337]
[pii_email_21a0d32a6ca512a57d40]
[pii_email_9f868aa7c643b2e0c430]
[pii_email_f96ae9fa948328384c27]
[pii_email_add3bec0aa66040404fa]
[pii_email_542eec7b753721959d2a]
[pii_email_3dc413c894d4ce983a64]
[pii_email_e8c292f954c994c0531e]
[pii_email_ecd9c1761a6481eadc1f]
[pii_email_68adcf3f426dc3f70ce4]
[pii_email_757b04c989a910599393]
[pii_email_17531a481a5255c62336]
[pii_email_5590dc3abdff1f597b2b]
[pii_email_2c4e9c078cb6be6bd713]
[pii_email_792ed49783f56af41a05]
[pii_email_1b522a826e21861460d5]
[pii_email_0558b75c24815a61c7ad]
[pii_email_1f6d179dcf2f027a760e]
[pii_email_4349c9fa66c1a42adf62]
[pii_email_e982c4b67cfda077d06f]
[pii_email_b8e2763b4e4ce35903c1]
[pii_email_0457fa212303078c311a]
[pii_email_16df6d11c2dad79b4498]
[pii_email_ce88886d27e447f4b048]
[pii_email_abeb1e1d2c6eed59d5fe]
[pii_email_1e1c7dd790e6fd20d6ee]
[pii_email_8eacc20ba4a430aeb863]
[pii_email_421e36dc5cdb7a7bfeb2]
[pii_email_01e745c2c72c40fde649]
[pii_email_95ed599c8f06d2abea07]
[pii_email_f1be179a72547d65538c]
[pii_email_b27116327a0968393958]
[pii_email_9443b6e8ca39c2353def]
[pii_email_b8c359dea7233f7947eb]
[pii_email_6fe2b4a57723ca70d7a4]
[pii_email_b64c89142db5ae0cc810]
[pii_email_631ecb328d62730e4502]
[pii_email_8264a5afceb8e4933cf7]
[pii_email_8be5ec24ca22a3cba7df]
So, [pii_email_8d1c38b1c94dabc9ed19]
So, [pii_email_7606082da04835796be6]
[pii_email_123df513d91d43ab72e8]
So, [pii_email_72e2a1c1589fa9ac19df]
[pii_email_2a24b0b4238253dce347]
So, [pii_email_a427253221614b6547d5]
[pii_email_be56273953e949f2e728]
[pii_email_adbef610daa955580efb]
[pii_email_21c99142cd0a4baa4606]
[pii_email_bf3faad7271da4b11f25]
[pii_email_4ccaeb776d20a5b51741]
[pii_email_0858349eb23ac17972cd]
[pii_email_59f0b7fff40efc853ab2]
[pii_email_5d2d0815d8e579fd961b]
[pii_email_a011930fe17eb44fbb2f]
[pii_email_dfe907e4982308153863]
[pii_email_bcdc58aba0f073bfe52a]
[pii_email_57bde08c1ab8c5c265e8]
epassport [pii_email_98aaf5eee41c24cc101f]
[pii_email_7ed00e49cc98e8564799]
[pii_email_1606b61a08e6a2cf4db9]
[pii_email_54996c069c7aec63f6b5]
[pii_email_0e3be4b86691d662832b]
[pii_email_974565a604e4099f5ef5]
[pii_email_c6262cd009adb695b765]
[pii_email_c325ae7e53544e1a7679]
[pii_email_cbd1aed95bdbe823a764]
[pii_email_9be9cc15c73ed373c538]
[pii_email_61573e59e1fea1d7b816]
[pii_email_d3a74bbc2e8c03bc4046]
[pii_email_06dbf457948b25b76ba8]
[pii_email_4a07ded4bf256c2e600b]
[pii_email_def26145daa09c5fd0bf]
[pii_email_22dc755f16012fe54e61]
[pii_email_fd716af44777ae023e29]
[pii_email_87ccd40b4a80d36256c8]
[pii_email_fcdee0cb626eafabca23]
[pii_email_d529be6aed71f5d7a6a8]
[pii_email_d1951dde4b44a4f0b5b3]
[pii_email_d2aa32d7270b429c1e77]
customer [pii_email_44dd6647767013dec476]
[pii_email_84491ea30e758f676e5f]
[pii_email_b4a060a5736a6196ebd1]
[pii_email_f8b968518e0efcddd80b]
[pii_email_5a3f70ed21f415521fa3]
[pii_email_9f864fdac1d5b694c2a1]
[pii_email_8140c43be92957106cc7]
[pii_email_5df70dfa05d9b2c10f6d]
[pii_email_fd1e03e3000fa299d03a]
[pii_email_5f1b18ba5a297c7cff38]
[pii_email_06bf0609898e25bd8f65]
[pii_email_5fbcf50b25ec4ee85e97]
[pii_email_b436a47aa46e4c1e71d9]
[pii_email_b90d5326816771df0fd1]
[pii_email_87e80ec719cce657904b]
[pii_email_5c00ca9e78bceaab3eaa]
[pii_email_d57ea6a877da58d9c23c]
[pii_email_06dfb3929a05f8508cc2]
[pii_email_c31d570e7c4126cb09ff]
[pii_email_5c5a35b50824e6f67934]
[pii_email_38b8df0100e99e1844c8]
[pii_email_ec5341e2a58b5181ca0b]
[pii_email_86d3d0472b21c7297e96]
[pii_email_b5ee57188c48827f019a]
[pii_email_1a66508c2addd8ecbf66]
[pii_email_00fe4a950e63041400c7]
[pii_email_460af109a981281df848]
[pii_email_d9a5bcbb85bd93ba789a]
[pii_email_aac0519a1f9d56bd9063]
[pii_email_d2d8e81cc68fec358141]
[pii_email_e5227762dd855894ea19]
[pii_email_e680dc4e016e06a24b93]
[pii_email_83f162fc069a785fb89e]
[pii_email_39bb22deb644eae697d7]
[pii_email_7d443151ed8b9b4a715f]
[pii_email_31292814763ad1fd1fdd]
[pii_email_1fddeef359b56c4f7aed]
[pii_email_31902db3ac4e77e17b91]
[pii_email_9ee61b9800135c2eab24]
[pii_email_1fd6e47f03eacb12043f]
[pii_email_22b62d04fe32a7f0d85c]
[pii_email_ffffab618b91432577c5]
[pii_email_3b32509c260f6b795e2c]
[pii_email_2d96274efda39d3b686a]
[pii_email_c204a87548426b310b11]
[pii_email_c7fe030f827f97410be8]
[pii_email_1789eb0002ca811b4236]
[pii_email_63a94471b4362b2127a3]
[pii_email_a4a51ed178eb6538a6f1]
[pii_email_44382b8fa01d57bb8fcc]
[pii_email_7e6cf3d9e1ea943a892e]
[pii_email_271eeadd9bbb126c3ae1]
[pii_email_957b47c4c286ac53dd82]
[pii_email_1c4a89f651fa49c54a8f]
[pii_email_b13e8625460565295890]
[pii_email_2db3166a0b4b7bafcb39]
[pii_email_4b3d5071e4bca6b50751]
[pii_email_243b02a114b45927b8f0]
[pii_email_80c7eea14f93dc19f156]
[pii_email_c5e65fc1baca992ef05a]
[pii_email_7984f835703b413f0db0]
[pii_email_0f9718825e6a6bd9a30e]
[pii_email_3b3cb20d29deb7c5250c]
[pii_email_54b922750228d50ef711]
[pii_email_dd77a421adec4d9b5149]
[pii_email_6fe257ff7f60d78c1093]
[pii_email_61b6cdb969ec6965edc0]
[pii_email_ea9b0be338150d03ab56]
[pii_email_82edd96123b8b3a2207b]
[pii_email_0542d1b31a4766bcabf4]
[pii_email_f3e1c1a4c72c0521b558]
[pii_email_89c0da4bcf24cf90b4d7]
[pii_email_0e4cee3150d83a63119a]
[pii_email_23054e9689bdffc6105c]
[pii_email_6de7138597e0f66e889f]
[pii_email_eb435fd2fb16ff0e838d]
[pii_email_ddba05659efe02a95ad1]
[pii_email_d20878d40cc0cc93e8b9]
[pii_email_d9e9189d2934e672b509]
[pii_email_1ab8ceb33ceae72d3868]
[pii_email_d1d12c838a9f42b5c1ef]
[pii_email_8b7979f00743e2ebeb56]
[pii_email_ba093251875f8cfb4bb9]
[pii_email_0a88ba736c14af5ad2fe]
[pii_email_ba1825812bf92c54a316]
[pii_email_06cb9bbd0c03adee3f3d]
[pii_email_b5c4b946f3191263e60f]
[pii_email_cb10037ecfbdca426221]
[pii_email_9a3420741868d53b60f5]
[pii_email_bf26fc25f1a493e656c5]
[pii_email_7b6edb9f936c9f8f2da0]
[pii_email_28b076cb476ab52a43c8]
[pii_email_2da812d3857001f44459]
[pii_email_899e1f60e2fe5c0194e7]
[pii_email_26fc93009f8013f72949]
[pii_email_99baebc4bd114a5167f5]
[pii_email_33455fdd7cf827176b7c]
[pii_email_093f5e68c65a6865beb3]
uae [pii_email_908722c16629e401f0a9]
[pii_email_4349dab0e0760840840a]
[pii_email_1ab8f81a1a12fdde2fc0]
[pii_email_56ab32fb2f7e79589ab6]
[pii_email_008b27e850ce39a1af42]
[pii_email_d0a6416aaa24e5949351]
[pii_email_7aa1063d0d4a455b59e4]
[pii_email_929e79c0b20c5e48cd5b]
[pii_email_8c96c1c23f5914dd67d1]
[pii_email_207ef19688213a88b930]
[pii_email_237d6c638edc999782fe]
[pii_email_75420ce192c3c91ff709]
[pii_email_9627464d4180758645ee]
[pii_email_4119d27b4621aee5b33a]
[pii_email_d2e750f877188400c641]
[pii_email_f111b3e5512a737f08ac]
[pii_email_e6685ca0de00abf1e4d5]
[pii_email_fc6bb3cf943935546c92]
[pii_email_1ea9d920d85029d3a44b]
[pii_email_5967f57b396910a3af35]
[pii_email_d4a7d57ed57daa8f900c]
[pii_email_f7652fffb57afe35c207]
[pii_email_e0a71a33b80cdc1b1f88]
[pii_email_b7cd632d8fda97c76371]
[pii_email_436e99e3f2061846054a]
[pii_email_f08a03a4a5d8f024cbfe]
[pii_email_73c8e4ea57b89abb769d]
[pii_email_2374823fab3538d374d5]
[pii_email_db2107be10ec3fe576c6]
[pii_email_3d54854b8fb99ddaa6dd]
[pii_email_66313b5b9dd3a007a17a]
[pii_email_6549000b0bae519778e0]
[pii_email_5c84def00f08552ef0e7]
hilton hotel [pii_email_1308dd23aecf54ebbfa4]
[pii_email_4c3f3d0b9797847f9d81]
[pii_email_432d614350bbed592812]
[pii_email_54087155d495a1e424ce]
[pii_email_05bccc7a7adbc95553d0]
[pii_email_cfa5c737c13310985ba7]
[pii_email_630ad863a3a8b5e610d8]
[pii_email_42aafac3ab8d70795cae]
[pii_email_1630c325b6e8502bbfba]
[pii_email_490c5bfbe5a0f65fb4e2]
[pii_email_cb4a0810056fd00d7e29]
[pii_email_64b0e8ec64f9132deb34]
[pii_email_88c23ed318d85b97ae27]
[pii_email_f5bf195eae7eecea31ad]
[pii_email_f5ddc2ff64ba6ff68177]
[pii_email_8febc8a92ffd406488b6]
[pii_email_8aa1305596c36125317c]
[pii_email_5f4748d677a06e86e63e]
[pii_email_f05d46716cf941fc5375]
[pii_email_e7ffc2d840da7e69e2c3]
[pii_email_d84f192780943a1da0a9]
[pii_email_f15699df6f53ee0501b3]
[pii_email_35d0c839b7bd34e10694]
[pii_email_2e949a75a4321f5446db]
[pii_email_cf92f0097b43d1198cd6]
[pii_email_f5ccfcd5b2f3b3744e89]
[pii_email_cc859b8682027e1888f0]
[pii_email_ee1e6bab8a01422c0d8c]
[pii_email_1c75b5dfadeb08c2effa]
[pii_email_13cb9a35eb9000058d7a]
[pii_email_5802539c66efd735c027]
[pii_email_ad80caa52fff498eb7cd]
[pii_email_fbb6ed64732792bb0042]
[pii_email_d5c92dd50f875c92ed9b]
[pii_email_ec21a590b926ab767bc6]
[pii_email_56209fb05be4a03f5719]
[pii_email_0e0beee8054ea3b0040a]
[pii_email_6a2c4204b52f0a737c19]
[pii_email_9ba10b0cca8aa5a82523]
[pii_email_62661059f6787567015f]
[pii_email_75ec8022baf797732955]
[pii_email_7bb5b1c44baf06dda1cf]
[pii_email_21370a9af7855de69794]
[pii_email_aa228be7eef0ed0b563f]
[pii_email_0e0a81095d7a2907cc18]
[pii_email_06b6a611819b0ac98346]
[pii_email_0e635fc6d22819e960ac]
[pii_email_7fc1e664fe421eab034a]
[pii_email_11e2e75f4719073dc9a6]
[pii_email_8de3b7943eb745507bad]
[pii_email_988083e09f5b0a9ab398]
[pii_email_e15a8253a37f6183dea8]
[pii_email_8cbad4f7a86856bac7a9]
[pii_email_e37ad20114b092791664]
[pii_email_25b3cfa5473463b1f7de]
[pii_email_c69b5cfdee0df4067cec]
[pii_email_f64b98499832597d38c8]
[pii_email_10bf96b5e5d99c65af13]
[pii_email_c37c98d71b5f479baa33]
[pii_email_c9c9e07a0b7fbb5c6ee2]
[pii_email_bb94a725b2ef718a9cde]
[pii_email_50bc718088bf149dc62e]
[pii_email_55d706553933a1ccfa5b]
[pii_email_1d0a7cd4ff4b7b919ece]
[pii_email_289dbc0fb75641edb530]
[pii_email_899c9ba393c199a89c44]
[pii_email_c2bedf7d4ff45e60ff9c]
[pii_email_1852d40e36b86f73c64f]
[pii_email_bf5be686ba31954c9f62]
[pii_email_4222418bfd0655fc4166]
[pii_email_f321807c1733fd7087ab]
[pii_email_0664ce8e6cc471003e04]
[pii_email_4afe3dec90210a1d8005]
[pii_email_44c144199d02df92208d]
[pii_email_1af564080ca329db0ce3]
[pii_email_0ff900af60d8f67c5856]
[pii_email_42c3dfdab4b2261932a7]
[pii_email_962f039c536e1456ba85]
[pii_email_39d81808d5e021fde541]
[pii_email_ae03606c544d4b3d3d3d]
[pii_email_b3fa6eae1c020cf5f5a6]
[pii_email_d0003d9c6de2979dc40e]
[pii_email_b94ba70cc1bca6f7e7ab]
[pii_email_6399c10220d103ea7b0f]
[pii_email_18e7c841038014d9031f]
[pii_email_d880923e8f4aad7a3e47]
[pii_email_12c3f47c6299ca218a23]
[pii_email_87d700a05cbab9c8b42f]
[pii_email_141fdcb2e8b8edda41f4]
[pii_email_e317d23d6c0977844017]
[pii_email_e1238e4df5d3ee57142c]
[pii_email_985491dc75886609e04e]
[pii_email_0d624521a1ad52c6078f]
email corniche [pii_email_af40df2062f30635c606]
[pii_email_e64c4c710cf59b1e751e]
[pii_email_414ad830c4b119e97650]
[pii_email_05a9259e98f3b091dccc]
[pii_email_3a797b625088b760c16a]
[pii_email_4b7414a881ead09f304f]
[pii_email_ff18a9b83601308685c6]
[pii_email_8660a6871953f209cd1e]
[pii_email_b4dc0904a04cb6864b06]
[pii_email_a6ae69d9d9367c96361c]
[pii_email_56c12ab7ab8b5550f022]
[pii_email_44b142f4dc1646fe909d]
[pii_email_b24ab7024998bbab6f6c]
[pii_email_6a1c79fcb5f8f505ecf8]
[pii_email_99d292a2b4fa2b914423]
[pii_email_d8a43158007bf3de9744]
[pii_email_5ef278a92441aab43f92]
[pii_email_335566ba014837882ee2]
[pii_email_75779018064bf81ec335]
[pii_email_763dc4fda8fb456ee409]
[pii_email_b8d196289eef8dae13bc]
[pii_email_b31c179c163f90b2324d]
[pii_email_a410f604c76d06efb4af]
[pii_email_aebc427a8b4238c27eb0]
[pii_email_293cd988746f9c5f09e1]
[pii_email_eacb42937f2b9ac68310]
[pii_email_4f69dfd73084038786fb]
[pii_email_0ea1cad390e8e8813c37]
[pii_email_aa430874e99de52185eb]
[pii_email_0d25246f248526a9632d]
[pii_email_d6012b85bdba038bbd14]
[pii_email_bfaf6d1910844ee74146]
[pii_email_fc98d56148b72750f509]
[pii_email_9c4d38091ff501f8e65c]
[pii_email_9124763fc2783eaac58d]
[pii_email_e7363cbd44fa2e23fb3c]
[pii_email_1c9bef210c0843a90919]
[pii_email_66f910436aad2daac83a]
[pii_email_d7539dc5303e2e04d80f]
[pii_email_138c4fa07befabb7228d]
[pii_email_60c6899fc3ec3f28a0e4]
[pii_email_909d3624ceb62de373a2]
[pii_email_cc19e18cc002921536c7]
[pii_email_543dd3c6dbe83f669d79]
[pii_email_76713b5505273ed5c2ca]
[pii_email_a8768b796ebb5825c864]
[pii_email_c7c462279b68645a7a44]
[pii_email_d6ffab40ddd0216af202]
[pii_email_26447779cb6eca7ac1bf]
[pii_email_e387b02c2f6b57697f61]
[pii_email_110ea8f14dad6b6a6295]
[pii_email_dd265c2c520e106d4202]
[pii_email_3e197597ee65fe8bbfeb]
[pii_email_f886fd508efbc849f3fe]
[pii_email_c650b91ffd01ce72a628]
[pii_email_f7f7dd25c62fcf4226f4]
[pii_email_25d423048fb01d245635]
[pii_email_8ec6e92533278a238739]
[pii_email_07f895881238713ae78b]
[pii_email_5b0a77c375a72c67891c]
[pii_email_b8f3a9af8a9523524a66]
[pii_email_0a03969dadc05d528570]
[pii_email_ceb7c608485933b1c58b]
[pii_email_6451872cfd0e3d2bfada]
[pii_email_78d23e3f83864141710a]
[pii_email_078fc447a25a4da3232b]
[pii_email_60ac9c74fe1cb446671d]
[pii_email_82095d93a847f8bebe8a]
[pii_email_09c3f42313ff2f7f0c29]
[pii_email_5ea778193af0e7b055f7]
[pii_email_f4a746f33f11fe24e17b]
[pii_email_0b7728898e6a74be673e]
[pii_email_a37f043b537cf123777a]
[pii_email_7c16422cca8ff347c08e]
[pii_email_791570720885898acf97]
[pii_email_b3ab17cc790600830e16]
[pii_email_c06d63c72ed5a1a5da05]
[pii_email_6059b826dd0ac504d30f]
[pii_email_404a988edf97c7230c1d]
[pii_email_62a3ce5c2756b9004226]
[pii_email_3095b697afb54f213df8]
[pii_email_10eef161846563af7e6e]
[pii_email_36f797be31df714201be]
[pii_email_be3787fc9a55fee188b5]
[pii_email_219471f856bbe9b5eca5]
[pii_email_616359225a0d301f3776]
[pii_email_0b04d3bf3e14c41718a9]
[pii_email_eddf4e88089aaf90885b]
[pii_email_7168ac5249d1e8e16429]
[pii_email_31c60db84fbb691a88db]
[pii_email_29e9b3d646f2b698d516]
[pii_email_918fd100fbf75ef0789d]
[pii_email_9b72f38749239a5e5acd]
[pii_email_082ec3b6c4b82c169268]
[pii_email_b6bab1b4f118a3965c10]
[pii_email_7a7b0920a1cf6b56ed8c]
[pii_email_4022c3d696baaf7ab558]
[pii_email_a6d1141bf73e30355457]
[pii_email_49accb9e337344dcd177]
[pii_email_3d0d5e18d64fe9535754]
[pii_email_e6775c6890e2e4c1c656]
[pii_email_1b7f033abe586802358e]
[pii_email_eae9f93e360d7e65eddc]
[pii_email_ec95c6c354259b03d589]
[pii_email_d454df58988b1f2099fd]
[pii_email_e7353d0382a623fa4a02]
[pii_email_da57a3ec680264ba3124]
[pii_email_67075eb5a937db9839b4]
[pii_email_60ade3da3b084467e1e7]
[pii_email_68bcd4216068ab1641f8]
[pii_email_21c21c2683cf0ed51946]
[pii_email_6832f10b48ec2a6da1b3]
[pii_email_94f9c575bbec642bcfad]
[pii_email_452ecf60bf62a441cf95]
[pii_email_ac95d5671c49ba82ad48]
[pii_email_d162c00988e5dc1fb6b6]
[pii_email_597ef8a9663b2484d915]
[pii_email_3407438f18f138c3233a]
[pii_email_00c273f06926f20f8359]
[pii_email_3f93334cf543124a884a]
[pii_email_0d5bc0a2e27a048cd946]
[pii_email_35ec5acbaa8242b7da0b]
[pii_email_94fbe1f0f03742cd2bc4]
[pii_email_5f7a54946d011f61fc8f]
[pii_email_96a3e6cdf755b107c068]
[pii_email_06129d3e5bc8e4f5240a]
[pii_email_44aefad402d482cdf5de]
[pii_email_0485d56d28c1cc8d403a]
[pii_email_48da44a4d9a7f61445c7]
[pii_email_af77836a4458545cf5f9]
[pii_email_d53a932d1bfc51f8baa1]
[pii_email_ea0cd01ec72976d7a113]
[pii_email_23d55c652cf35a9e253f]
[pii_email_13024f7da6363f700fd9]
[pii_email_d23b32c8165d96bec7fa]
[pii_email_3eeee5f7a32463f46ce2]
[pii_email_aac7e046c04de37a6d48]
[pii_email_34ffea4a53e7c92515a4]
[pii_email_565e39a95464fbd018b3]
[pii_email_c3571ed2e74ca8fb75ed]
[pii_email_aad6ef0d9681ad9b827c]
[pii_email_dcdba1db66cf8e042121]
[pii_email_de8fb5460b818ab1bdc2]
[pii_email_4165d722479b1164e933]
[pii_email_63d5e130e72de19bc5e5]
[pii_email_97e65664a1fdad093445]
[pii_email_2b2d7693ed5f89270ed1]
[pii_email_505f976a31bc2cfb9f5f]
[pii_email_d962c6fc9e3008a181cd]
[pii_email_847cc9a52fa7d2c59d1c]
[pii_email_d90784a625f905499b6a]
[pii_email_526d6ad06ff440132f73]
[pii_email_f04d3a64d5768cb90aa8]
[pii_email_fd47f7e60d2d0a5be0c9]
hani [pii_email_7c9f0dc74cbed7a55fff]
[pii_email_4e1f2eec36c6bee2de4f]
[pii_email_59bfcbe2a7ce27483c69]
[pii_email_93862d0114701835bb86]
[pii_email_6085f02ef6d0eca93f1b]
[pii_email_98c641e3370f53c12687]
[pii_email_484019f2122423156d78]
[pii_email_39c91ac96e7585dd17b0]
[pii_email_0029c100b9504f05e69e]
[pii_email_38f1a128ab88dc81b065]
[pii_email_318043f309707fca0c73]
[pii_email_0798565dc562e037e96f]
[pii_email_345fb49677d3da4541e3]
[pii_email_333b406dcf6a7c320689]
[pii_email_2d7b53619c09539dc238]
[pii_email_1baed81ea17d77f12b84]
[pii_email_d3f17e8f9dace622336f]
[pii_email_0d4718dd1ca17b1a28bd]
[pii_email_6e9029b77752f132848c]
[pii_email_ec986a5f186ec53f0b7a]
[pii_email_59be4042057d9534c6e7]
[pii_email_1b9d036731e33ec4f28a]
[pii_email_65d44e031e7d285f2055]
[pii_email_ba5b8c65a8d3b1042bab]
[pii_email_d26b9fc7817d0d3ddda6]
[pii_email_05e77a7992f404aa0ebd]
[pii_email_cb9ddde944a2207f31c7]
[pii_email_16247495f92b4cea13a2]
[pii_email_5cec44cd194899e3d899]
[pii_email_69631912b9da8841f0a1]
[pii_email_e25b5f38e0f594224408]
[pii_email_80cbf7e21f5bb4f73640]
[pii_email_88ca775f10cd2e1dc1e3]
[pii_email_df4e6f6fdb8f328b29a4]
[pii_email_67c58ec6e63553c60421]
[pii_email_cde7d48fd06fd72a6a22]
[pii_email_a88374cd5b4323d54bc3]
[pii_email_cad03364bf651ddbb27c]
[pii_email_647f6c466a87a2a7f89e]
[pii_email_bb4bd437ef4da5740d71]
[pii_email_5561a2ffa4bbc4cec424]
[pii_email_640426891ba4d7ba9bd3]
[pii_email_6fac524fa0ba2ed64757]
[pii_email_cdb2dd9b2a4b4562e852]
[pii_email_68ae830ddda28e2e62cb]
[pii_email_6761961f0a0a338a5c65]
[pii_email_1bb8cd59eae6207508d1]
[pii_email_87eb16d5270aca094f6d]
[pii_email_e7f9bf2c5f0e6c175b8f]
[pii_email_62e91a92026e4f3de77e]
[pii_email_c6778977397d84cab471]
[pii_email_d4b10d95efd0eedcfbb3]
[pii_email_712e7f56bb10aaeedac6]
[pii_email_54b26425e6e539642184]
[pii_email_f8071fe4fec7211da3a8]
[pii_email_d18f21edcd1902caedcb]
[pii_email_3de4014af20d0c421af6]
[pii_email_4d7848b30b5cbcaf332a]
[pii_email_995a460211462b4e4260]
[pii_email_f43b509c32aa7200cde7]
[pii_email_ddde5d488d7b687af45d]
[pii_email_84a15e8187da2ad58d5e]
[pii_email_3417be38fc1604acf121]
[pii_email_d606683a843169b6bebb]
[pii_email_18041fb69e29e9cb1ff7]
[pii_email_dc27554546c35b8135eb]
[pii_email_5df3cb575cdca9ab306e]
[pii_email_366ad325530a6ad2149d]
[pii_email_91903608ae70ac65e894]
[pii_email_cd4d13a8bbed44b28f4b]
[pii_email_e05cd7ee115c93b85ab7]
[pii_email_4ef6bde0e07690dd87f6]
[pii_email_511fcb8cf4325714a0a7]
[pii_email_314405e6e915310c5fe5]
[pii_email_0bb1cb08cf03f7b2719f]
[pii_email_8df81d059c7380f2b1af]
[pii_email_137c70ef6f3edf1ebaa7]
[pii_email_f1f39a0f142325bf6bc6]
[pii_email_eb57168fd7b13f2d20c6]
[pii_email_9930e07e53e6345d5962]
[pii_email_b2f1569f42a6f23c46fe]
[pii_email_2cb4bfa39d07326580d4]
[pii_email_3ce49323b719a6d900f5]
[pii_email_161dde42981b02e6788e]
[pii_email_eaced7fac7b6ba303ec9]
[pii_email_984db27f283e95dd5c32]
[pii_email_2da87e2457e385154f4d]
[pii_email_80575232010434a68cf8]
[pii_email_5924f569662d3740b1d7]
[pii_email_8795a995b9aaa16bc134]
[pii_email_8dea0a67cdb6cce44495]
[pii_email_1f27b70be71d7f51642c]
[pii_email_b8deab5cf87dcd91fc85]
[pii_email_ad06699fc116214172b5]
[pii_email_79cc2b13471822f419e3]
[pii_email_b7b11284762ae859d677]
[pii_email_d278322c33efc54591b8]
[pii_email_56fe0451d5d89966794a]
[pii_email_dbdc3403879ca538b639]
[pii_email_d486134b7f6fcc8f5a32]
[pii_email_d8b5d1e11bf6dd82c0ae]
[pii_email_84ff35142d0b0c6f3434]
[pii_email_65e6b7498ce1529575eb]
[pii_email_aec1c32c613ae0766dfc]
[pii_email_a24ed8b33620ba844afc]
[pii_email_9c44073cdc987f03c1c2]
[pii_email_79ce73723b4c4bdb2166]
[pii_email_2b1f94029ed66cad237a]
[pii_email_38f48f983acef66c5911]
[pii_email_65103b4d89c8e92b9fe7]
etisalat mobile phone number [pii_pn_10062f79572d1084c579]
[pii_email_efb6f53cd99c705335d6]
[pii_email_0436fbff634446745810]
[pii_email_8c1c4915e3018d9a4c60]
[pii_email_6d6b60ec227f08c86217]
[pii_email_9b8f63e0a242e7382914]
[pii_email_2082fc510a8b66aea925]
[pii_email_06d7c117c584930ef1ee]
[pii_email_f7b7df3ebd867a671831]
[pii_email_0910ffbbd8fa42b3b069]
[pii_email_6708ee95235ae398ee36]
[pii_email_c2c58ab256cb4a001234]
[pii_email_5a36659028b0a5e5feb5]
[pii_email_cbf1ca3dcb9fc49043cc]
[pii_email_c81d9e3aec7b3a7337d5]
[pii_email_5e864cf19ece46c6a4f0]
[pii_email_a5daa7d4fce2177d1327]
[pii_email_331bfb36b7d62c9d2c90]
[pii_email_2cee5d11c599e9858284]
[pii_email_81d80a8453c3aaf6a528]
[pii_email_5241cf0b400ac7577e61]
[pii_email_d30bb4cde117c2a12773]
[pii_email_c13d0300b4d9b0af902b]
[pii_email_6cfc20957c2456f2bdad]
[pii_email_f3e13ccca55a4f6496a5]
[pii_email_92fa94887b6f347728c1]
[pii_email_57225386bf73d9da185b]
[pii_email_42c07d436da094599a15]
[pii_email_9acae59faa92311a74bd]
[pii_email_9e68c4a7002740705ff4]
[pii_email_5008d5947fb22e571c1e]
[pii_email_aefb3c17f359c3952b71]
[pii_email_f9d1cd5f0a6b033e41e1]
[pii_email_257c8d6ba7ee17d5d34e]
[pii_email_fff85391f046ae3005c7]
[pii_email_418cc63a623e60807000]
[pii_email_e158a42c72b6f49c8fed]
shakoor hussain [pii_email_e749274d76d0e4c104d6]
[pii_email_e0d453609c53f4874ff4]
[pii_email_7a93a6874f9b2b6e4596]
[pii_email_08ca5b6708da18e016cd]
[pii_email_cc948a228d3a8f7330c9]
[pii_email_ce2df47091dac6c96e8c]
[pii_email_b3ab25ef8474c75e30e0]
[pii_email_3d5269b44ca729d119d5]
[pii_email_33547e69954f94cb1923]
[pii_email_eac4be5cc93132026c2f]
[pii_email_04c9d4c1f515e0df3ed5]
email [pii_email_b4a060a5736a6196ebd1]
'[pii_email_08c8dc02e82933de2603]'
[pii_email_97561a3767942c6b9abd]
[pii_email_2ece87e964dd0cc6c91c]
[pii_email_2c09750f6c02f56e8ed5]
[pii_email_7731019260a9cf1c6a52]
[pii_email_747fe96a4d081a4170ba]
[pii_email_92cfa6a8416490196784]
[pii_email_c8620dc950731a87f4ba]
[pii_email_5c3ac988024ac24f3174]
[pii_email_8238e7dc53cc6f66a4f2]
[pii_email_f409485169eb94459632]
[pii_email_834b8c8961987ab93f5f]
[pii_email_320a029bb314e1e2ee58]
[pii_email_c7304ec5e6f400fae362]
[pii_email_54008a60b7e9efa73104]
[pii_email_7e86f515d513607418d2]
[pii_email_fc113f12b545ffb1665a]
[pii_email_b6714ba1b206c6ba3182]
[pii_email_28e87c452c27e2c22cb9]
[pii_email_45f4a1892bfdebda251a]
[pii_email_3037d3b4f25ea12edca5]
[pii_email_444f9524149717dba5b8]
[pii_email_5aaee07fdd3183edf156]
[pii_email_1ab3efc4caf21e193852]
[pii_email_58eb3f3ad161c1bf9128]
[pii_email_7fbeb9380250dd0d1c3a]
[pii_email_4eaf89411835cdf64548]
[pii_email_82bda8bb2692f1c43295]
[pii_email_6b67819e98bf72cf4552]
[pii_email_b04a0d883a860b7e6ed6]
[pii_email_3ec7cafc381e0c2b44ce]
[pii_email_3dd22796fabc116f8c62]
[pii_email_b6cf82c7a98725472dbc]
[pii_email_ad0091fcc4a08b9c5251]
[pii_email_7b064aedc7aeb870c4df]
[pii_email_27e18c103ba675cd3634]
[pii_email_4cbaf5917b016f85d175]
[pii_email_cacdb1417ffa3ff2abc7]
[pii_email_c1cb0ce038c5e83ed2be]
[pii_email_584c7a8c36663d587534] results
[pii_email_ab1782f704b5c20d3096]
[pii_email_666b8ded498b14defc6f]
[pii_email_751df28d30142741dc7f]
[pii_email_b6a9368c5116c33d3ba9]
[pii_email_cb7a1945a7228045b9c1]
[pii_email_43626f75cb59a26dfcad]
[pii_email_4e388b0c0a65fb4d90b1]
[pii_email_c9ff07f8af5b5d6ca7ab]
[pii_email_9a21e6f30a6575c1e26e]
[pii_email_44580f2cb703c40fbac3]
[pii_email_2033fe80edc28effef74]
[pii_email_d63243a4571724095d06]
[pii_email_b89ce037116b6ee3e4a5]
[pii_email_bea6adf776cad578e570]
[pii_email_c46b310b81b87bc5f0e4]
[pii_email_9282986134278ee78116]
[pii_email_60b9a04d89a78a0e9e85]
[pii_email_803ad841254080711325]
[pii_email_2de39cb6a73ae2ac2451]
[pii_email_ce91f102efd01872470e]
[pii_email_7b39c7f1cc77b1fee4c9]
[pii_email_92e7e78d159450638645]
[pii_email_e078afff31af3066f0ec]
[pii_email_9fadd9117de2da1a7092]
[pii_email_3f9cfc24b441a249e72e]
[pii_email_259b18156926c49f10ee]
[pii_email_ef8b6579d9e08ca66e4c]
[pii_email_54b09f3579467643fa26]
[pii_email_700fd0a7b62b2ce917a8]
[pii_email_425bdaeb0ffc59facda7]
[pii_email_262ba606e824b6b39775]
[pii_email_c51b2fa4bcb13ae50849]
[pii_email_2f98d42ea3294e0fc48b]
[pii_email_5036a806f275340658a0]
[pii_email_71b69fffc6d8365d645a]
[pii_email_242a86183d0e71648d43]
[pii_email_99e543fb7b9f5e39dec7]
[pii_email_5284ded955acc2d52b04]
[pii_email_7663b1551bc645f11f3f]
[pii_email_2b6e04938aa43c930dd5]
[pii_email_c9319e439c625b80e725]
[pii_email_3e4b18d0f9afefa23352]
[pii_email_48f0ef3bd2da98c19ddd]
[pii_email_873046ffaaf6ac100d57]
[pii_email_e60d2faa3423c6b9d6fb]
[pii_email_ffa34adef6126ba8f69f]
[pii_email_085c9a7162bcd737c8be]
[pii_email_b283c2c91fdac7f84a76]
[pii_email_65164fdf5837ca98d838]
[pii_email_892b4ac3928ff537c089]
[pii_email_3e02571122d6e52a5a13]
[pii_email_ae3e64b12bb572f20a18]
[pii_email_265cc5cd09e6b3bdc4a6]
[pii_email_54305155e24ca9ac3d54]
[pii_email_6250fd046525c4a4112c]
[pii_email_55101086766f82d89778]
[pii_email_20ecaa6be155c72011a3]
[pii_email_572e59e4ed7584258793]
[pii_email_d53d788b485fbba9e643]
[pii_email_fb5b21e1cb14edf31c72]
[pii_email_b13e32be80c534725baa]
[pii_email_1ed6d4c35042a2c8285d]
[pii_email_ea1654521f767c97103e]
[pii_email_4fe944ce1e857e160124]
[pii_email_ad106dcebd9baf5a0e62]
[pii_email_26aa293267694c948e3e]
[pii_email_b4cd96111739e9a66353]
[pii_email_3374ee7054a13a5c617c]
[pii_email_3d0aa4e2c6939e28cbf1]
[pii_email_a8b29c97c60dd7db69f2]
[pii_email_f5d27df371f232355f19]
[pii_email_8cb45907f6e3b78cce40]
[pii_email_bf2b9628b7a9f1ad1c60]
[pii_email_8f02d23e7cb863a0aaaa]
[pii_email_3af2c86f1b34f8958d25]
[pii_email_070ae1b1b7601e7e833f]
[pii_email_0dc80b698053e8927c6c]
[pii_email_4952c766564ea9207a8c]
[pii_email_c8afea8361ca44915c64]
[pii_email_65dc31f36a6ab1ae0640]
[pii_email_40dca94af3aa6978a72c]
[pii_email_1a398a86079d49f3045d]
[pii_email_627b0834f2b6c07566a2]
[pii_email_721e0033a4d3f6546786]
[pii_email_0c133d6527ea55224c26]
[pii_email_ca5a08346c51b047170b]
[pii_email_8b3ad8af9cc6b3791249]
[pii_email_704f5120d601e0083f38]
[pii_email_da9d3f0fc90ad96d48dd]
[pii_email_f2ae44424bb5780a09a9]
[pii_email_08602af5b73dce79bb45]
[pii_email_49d9671ba79309acb6a2]
[pii_email_b4573b3eb013b4103956]
[pii_email_8ee4c97b24e1a4c8324f]
[pii_email_9898471864e33836e88d]
contact [pii_email_9307d45d04b57f7fa7a5]
[pii_email_0c197365f1527a331506]
[pii_email_bb09dee98c222e4ed80c]
[pii_email_ce808ed57b5420855261]
[pii_email_ba392c2db4505b901185]
[pii_email_00359d5c8d0bcfe3afad]
[pii_email_5cd5ad07cd516b18de4b]
altis human [pii_email_6e97987560e48750f044]
[pii_email_9b182f8302caa8a75c6c]
[pii_email_585b6f5749e53a0dc465]
[pii_email_f78bb023cc8ead1c40a7]
[pii_email_9163b8f2041501d21d44]
[pii_email_825b0f626cf289b04701]
[pii_email_26d1d6dbfcd96dc158de]
[pii_email_a505c42acd11f952dfe0]
[pii_email_65dd34561ca1321d9143]
[pii_email_193d12fc5a26a91f124f]
[pii_email_fd6299e8e12b13b4938e]
[pii_email_0f9dfedb505873b22156]
[pii_email_db6bf45c284bdb01a6a3]
[pii_email_7017ed5d96985eab5ec3]
[pii_email_414c9f66ad433cb785d8]
brenda sanchez [pii_email_797639f7de1b1386cecc]
[pii_email_3b642868b301e6d2bbe5]
eta [pii_email_b8925e07bffba741c5bb]
[pii_email_3553e14e20d3c9690523]
[pii_email_01ca8e6971e1c3167bb8]
[pii_email_d22a38f39d841044de40]
[pii_email_8b19e05136a92225fda5]
[pii_email_5f5bd95c743c9a963816]
[pii_email_b6c46851eb56440b3a77]
[pii_email_d7dd40947af685a725a9]
[pii_email_1c5c95e829eb6e99630d]
[pii_email_290f4039c2521dfaf26d]
[pii_email_6a0b8478346d182172d6]
[pii_email_324653cf0746e811f715]
[pii_email_0a79fbede8ec4fa265c4]
[pii_email_1bef86312895d0c1353a]
[pii_email_2a2df3e854b1f4e0663d]
[pii_email_28bc2b98ec8bfd097a0f]
[pii_email_f62528108462eb8b4e83]
[pii_email_1d719b82adcd5ee4b5c3]
[pii_email_801143bbe8f53ca8269d]
[pii_email_cb52e527e55dd9d84cb7]
[pii_email_f763ccdca75e49fd69e2]
[pii_email_a0b23eab785fda1cbd4d]
[pii_email_cf35b6b22b4c113c06b1]
[pii_email_9b7a055bc34d14c85854]
[pii_email_dcb16a8720f54cee3e69]
[pii_email_b361de0f3cc7ed3512d8]
[pii_email_90e923bedaa7843c8d02]
[pii_email_9608aecb8a676ce74f1b]
[pii_email_0d43320515c7e85bfc34]
[pii_email_715fddffc3ea99f78dce]
[pii_email_2ebd1c83c36a35abe8ea]
[pii_email_eab516910a76d651abd1]
[pii_email_a77db987ea46d0fb37f5]
[pii_email_43d902591eef062b7d86]
[pii_email_53387e6ccbf667ea9234]
[pii_email_a4dacca3d22aa929728b]
[pii_email_e50cb5682b1afd84e78e]
[pii_email_c9d3b0bca90a26592f7d]
[pii_email_aaeec26dd5645059885f]
[pii_email_26e4c9048b360b4c6fd8]
[pii_email_22c2bd21aaac0becde71]
[pii_email_f36f46ea6589d06c5789]
[pii_email_f2493c6a6710094c5193]
[pii_email_415df2590133659c2ba9]
[pii_email_4a79dc6bf1fa19bfbc02]
[pii_email_a3d02f7c4835cb8e0f76]
[pii_email_45cc69f0d5dfdfd7d671]
[pii_email_5977781c0e78a4df6d30]
[pii_email_dacb54453dc5d7637d4f]
[pii_email_c92a1ecc74cc8ddca7ab]
[pii_email_96be7fd354188319614a]
[pii_email_4c7e642e6e93bb129eca]
[pii_email_f0617bd72e55f21ce2a0]
[pii_email_a4e488e1d4b3ee091d3a]
[pii_email_7e07979f2ba6901297cf]
[pii_email_0f3ee8f74e7103adb051]
[pii_email_b8edd7038830fb45cbcb]
[pii_email_4c84b3d95e4e31c93010]
[pii_email_f1ff1399c382784502cb]
[pii_email_b0abe25d81c5811eefa7]
[pii_email_14b2c7970be617234e77]
[pii_email_907ac42c571838de5d12]
[pii_email_ada4e99b6a4fb137d6f4]
[pii_email_de20481d535bd3aaf482]
[pii_email_84910eabad2a451e6d4c]
[pii_email_ec6aa673de683cc4a41e]
[pii_email_46d6962e04b2aa2c13f2]
[pii_email_bad07df3ec7295093b08]
[pii_email_edb11c66fba2e7ab1221]
[pii_email_d5c565d229df0db7f87a]
[pii_email_a6397aa36c0367457b9e]
So, [pii_email_3bb904c0ec01604f30b4]
So, [pii_email_2fdec8f7cf6f8a3800a4]
So, [pii_email_30d345c7b01977124f41]
So, [pii_email_938931efb24514a91b7b]
So, [pii_email_7457cdbbc66a64dc19b4]
[pii_email_04d14db57bfa7c47ee23]
[pii_email_d5f2d91c2edc5f5f0424]
[pii_email_3cb62af2fe48a24ab88a]
[pii_email_76e34d308fbf8e6d0f75]
[pii_email_454deaea2e022c611b81]
[pii_email_317f31eefb779512ff5a]
[pii_email_00db8fbba30251853d00]
[pii_email_75245cf7031dd77a66df]
[pii_email_e5a26ef7f277e60ccc60]
[pii_email_4b5b96a01aaf498343b7]
[pii_email_0332ae47cde127b3ded4]
[pii_email_a65e6fc45c1dc4477b23]
[pii_email_462ebf2c79911589e2e3]
[pii_email_ef4d4b3e6421eddbed40].
[pii_email_95f8829814c067669a24]
[pii_email_56a821b2e9fc87a4bbf1]
[pii_email_866411f2c52383d1cc93]
[pii_email_f3c23acfa110267326d4]
[pii_email_aa389300427defb278e2]
[pii_email_1c9f1497fe97dfe4e60b]
[pii_email_7611e173bd1fa046e85a]
[pii_email_5cab88d1aac9182dc681]
sarvath [pii_email_b9f98c2d7573fa0a76fb]
[pii_email_42d310252275ec9b7306]
[pii_email_5f40d6b2b5c7a6ebe201]
[pii_email_b2d032540ac4ec0a41c1]
[pii_email_7264747ec04bb11f4eda]
[pii_email_1ed4c63be2b982e1010a]
[pii_email_05fa8c62631674a3006e]
[pii_email_2ab09330d904d8af979b]
[pii_email_3ec04894cd1bd002beb6]
[pii_email_4d1ced43c9133bf9a4e4]
[pii_email_9196fc063e313e373654]
[pii_email_88ccaaa7afc266a89504]
[pii_email_9890b04ca7b009604d72]
[pii_email_ddc2bb03db50a68c6b3f]
[pii_email_4c8d71b9461f58bc0de9]
[pii_email_8bee36111a4dea8cf633]
[pii_email_5efe0e98c5ec2c172aee]
[pii_email_14e921313aab1435471c]
[pii_email_148f5fa6d0bf783314b3]
[pii_email_42a67ce0743d745a13e7]
[pii_email_1b225d912a3b226fcba0]
[pii_email_e6228e4d603234b4a67d]
[pii_email_be69903f25f1de39f643]
[pii_email_b34b5d64d502f318a04a]
[pii_email_01a2ea98982a5f312353]
[pii_email_3be94d567bc03b3dacf1]
[pii_email_e128a1a006758faf2b7d]
[pii_email_05454ee8ce394e7d6cd2]
[pii_email_72333dc8aaafc5dd5445]
[pii_email_245496a9309d4acacbd7]
[pii_email_4d7cb9e1d587277f0da6]
[pii_email_dc8039322e6f8a69c61d]
[pii_email_2ad0fb3f6c330e1d5a68]
[pii_email_25f3d4a655b6c36489cb]
[pii_email_fdeef606b06a525b5fce]
[pii_email_24fae0aab6460e385009]
[pii_email_637d597716892b7448f4]
Related posts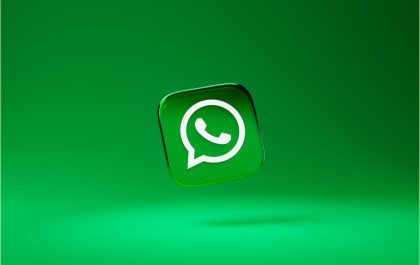 Hindizway Whatsapp – How to Check Girlfriend's Whatsapp
Introduction Hindizway Whatsapp – This is a latest mobile app reviews website, there was a significant rise in searches for …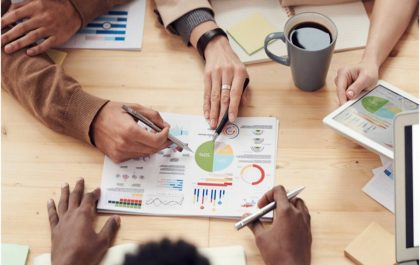 Business Trends in the Near Future
Upcoming Trends in the World of Business In the upcoming years, entrepreneurs will have to contend with a new business…