Introduction
[pii_email_ae102a57baa9f3f7f8ec] or pii_email_ae102a57baa9f3f7f8ec – When it comes to working with email, Microsoft Outlook is the first and best alternative. All customers and contacts can edit in one step.
Outlook is notorious for rare errors that occur when working with multiple emails. Among all the errors, there is the MS Outlook error pii_email_ae102a57baa9f3f7f8ec. The Microsoft error [pii_email_ae102a57baa9f3f7f8ec] can be seen and recognized for many reasons. Also, this article explains why MS Outlook frequently shows errors like pii_email_ae102a57baa9f3f7f8ec and how we can resolve them.
According to the study by www.globalmarketingguide.com,  whenever you are browsing on your device and you notice some malfunction and it slows down, it simply implies an error interrupt in the background. Therefore, pii_email_ae102a57baa9f3f7f8ec is an error code indicating that Microsoft Outlook is not working properly. This is likely to crash the machine if not fixed in time. Although the bug has been around for a long time, many users are still not concerned about its impact.
How To Resolve pii_email_ae102a57baa9f3f7f8ec Error in Microsoft Outlook?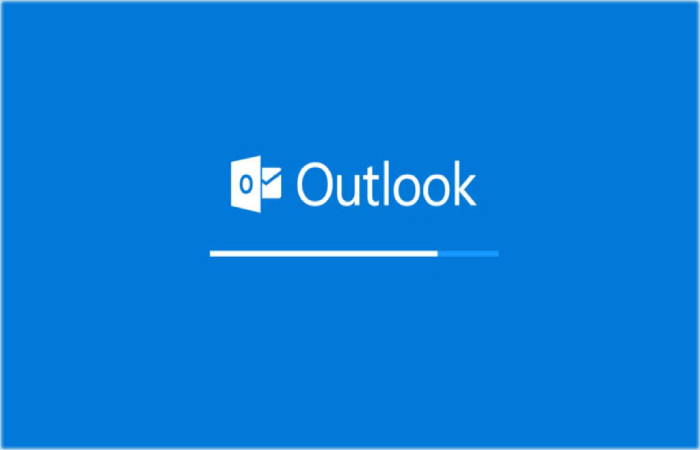 As per the research by www.techbullion.com, The main feature of Microsoft Outlook is its mail management system, which fascinates millions of users around the world to choose over other options, Gmail. The app allows users to send and collect emails and offers many options like sorting inbox emails, browsing folders, etc.
For many business organizations, the communication of a multinational company is necessary. In addition, it facilitates its management. Includes customer quotes, management reports, employee inquiries, and more.
Here, although we have only considered and taken into account the [pii_email_ae102a57baa9f3f7f8ec] error, the following solutions are also applicable to other pii errors which are also listed at the end of the following article, "Types of pii errors in Microsoft Outlook".
Methods to Solve the Pii Errors – pii_email_ae102a57baa9f3f7f8ec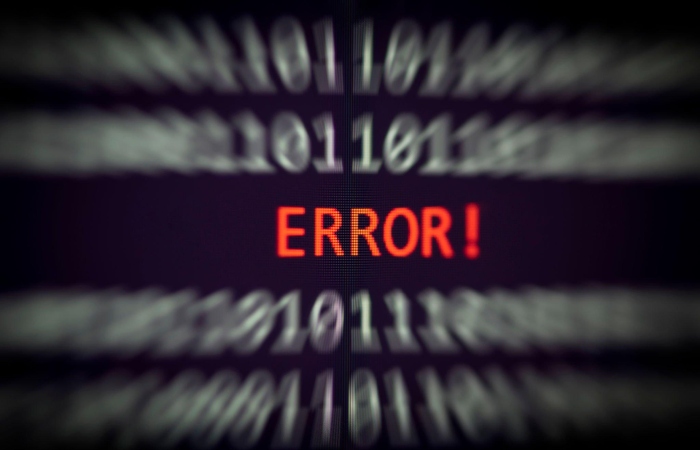 There are few steps to solve the Pii errors
Remove Current Accounts
Reinstalling the Microsoft Outlook app
Changing port numbers of the server
Clearing your browser history and cookies
Disabling your Anti-virus
Using Windows Auto-repair tool
Update Microsoft Outlook app
1. Remove Current Accounts – pii_email_ae102a57baa9f3f7f8ec
As per the study by www.quaries.com, by using multiple accounts in Microsoft Outlook can often cause SMPT server errors. In such cases, logging out and deleting accounts may seem like the best and easiest solution out of many that can resolve pii errors.
2. Reinstalling the Microsoft Outlook App
Another method, with the help of which you can probably get rid of the above pii error, is to uninstall and reinstall your Microsoft Outlook app on your device.
3. Changing Port Numbers of the Server – pii_email_ae102a57baa9f3f7f8ec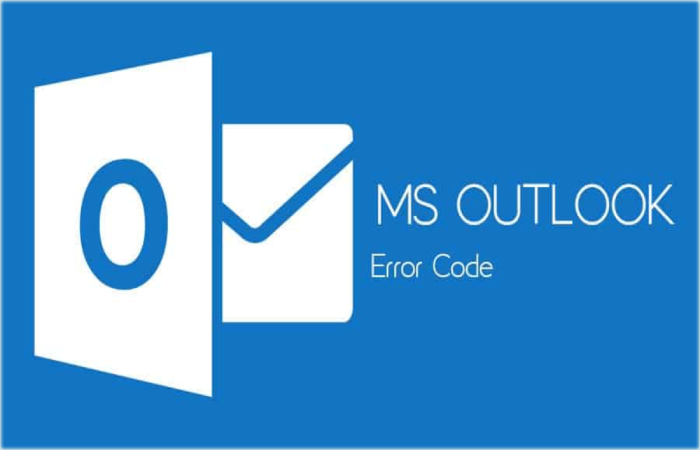 For the next solution, you will first need to go to Microsoft Outlook Account Settings and then under Advanced Settings click on Internet Email Settings option and change the port number from 465 to 587. After doing everything this, just click the OK button and restart your PC.
4. Clear Your Browsing History And Cookies
One of the most common reasons why pii errors occur very frequently is due to unnecessary data being stored in a system's cache. Therefore, clearing your browser history and cookies completely may be the solution.
5. Disable Your Antivirus
Antiviruses sometimes have a reputation for hindering the normal functioning of applications that are legitimate and not malicious at all.
Even in the case of Microsoft Outlook, there may be cases where the antivirus installed on your particular system can act and hamper the working of applications like Microsoft Outlook and as a result, give you the pii.
Therefore, it is recommended that you also try disabling your antivirus while trying to fix the pii error that your Microsoft Outlook application tells you.
And of course, once the error has been fixed, make sure to turn your antivirus back on so nothing is compromised later.
6. Using Windows Auto-Repair Tool
Hence, If none of the above solutions seem to work, then using the automatic repair tool for Windows can do the job. It is by far the most effective on our list of solutions so far. So if none of the above solutions work. You can certainly try the automatic repair tool.
If you are using Outlook 2019, 2013, or 2016, you can also try going to your Microsoft Outlook account settings, and then clicking the Email tab.
Then choose the profile that you want to repair and click on the Repair option.
Thereafter, follow the desired options that appear on your screen, then restart the Microsoft Outlook application.
7. Checking Your Microsoft Outlook Settings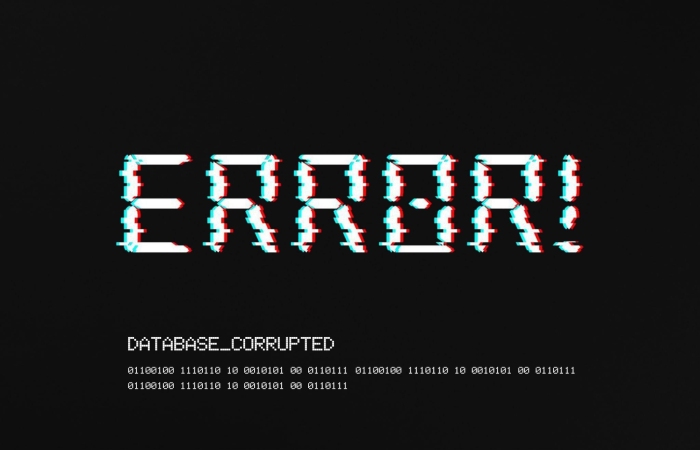 At times like this, if nothing else seems to work, updating an app might seem like the best option. Updating an application usually helps to solve any issues that may have been present in the current version of the programs.
Similarly, even in the case of Outlook, if such pii errors seem to be present and persistent, updating the app can help fix those issues.
Conclusion – pii_email_ae102a57baa9f3f7f8ec
In my content, I want to describe that [p pii_email_ae102a57baa9f3f7f8ec] or pii_email_ae102a57baa9f3f7f8ec, all technical errors are annoying but unavoidable. The ideal option is to get rid of them as soon as possible. You may never know when your PC will unexpectedly stop working. Therefore, your MS Outlook window may show the error at any time.
You can opt for an authorized MS Office Suite programming package for a long-lasting fix. It may very well be a bit expensive alternative as you have to pay for everything and at the same time buy the product package, but it will get rid of those irritating error codes in the MS Outlook window.
Related Searches:
[pii_email_962bdc564590fabf44c9]
[pii_email_19c1cd5a30188df30ad1]
[pii_email_7b37e06e8fe44889f840]
[pii_email_ae102a57baa9f3f7f8ec]
[pii_email_1c62abbd9868e3cfda18]
[pii_email_bdc0a1da4cb178e25923]
[pii_email_65d8da16c51bfc70b654]
[pii_email_58a853765be9859c679a]
[pii_email_8ab65ac5b71eacb7059c]
[pii_email_d622364e0e8f744cd4d1]
[pii_email_19a6c5db3219e28a4c98]
[pii_email_18b0b93a61d952613aa9]
[pii_email_44fcaf1a0e41af2f1f3c]
[pii_email_d933910fcccd5ba918c2]
[pii_email_8fb44ddaa4be2489d4a6]
[pii_email_d5b4ca1952021407725b]
[pii_email_e334c926520e1cb473db]
[pii_email_584c7a8c36663d587534]
[pii_email_080a7d435bb0a18e285c]
[pii_email_de86ab22e870fa0ec7e1]
[pii_email_0f544dbf7fba8ed28568]
[pii_email_10728d5041f6f63d813a]
[pii_email_be87dc91d93b9ff18a60]
[pii_email_472076b89727cc208997]
[pii_email_f0310e1417773f6efb64]
[pii_email_02ad19227cf435a2991a]
[pii_email_b93d5f531f496762e360]
[pii_email_ae1a2b6e01a59b46b5be]
[pii_email_b32947e141ba8941ecbb]
[pii_email_b4844e69ae025303218e]
[pii_email_194cbefc5bb4b47f4dfe]
[pii_email_ec9f066acb13310f2467]
[pii_email_2647641b9654d2d89975]
[pii_email_13a6c7c9e805cb5edf3f]
[pii_email_dbc30c047c806c723b28]
[pii_email_8bb4fe5ac484a5ebb3b7]
[pii_email_88e96ab131dc5f8cf4e5]
[pii_email_9791969222958b4b04c7]
[pii_email_7d3f814f6fa84d07929e]
[pii_email_3d76a38c7baffa81fa67]
[pii_email_85d09b617fc71c877b81]
[pii_email_3ab3cc43cc1e13a096b4]
[pii_email_12d4ce8c50f70d203d61]
[pii_email_5db55f6e3d91beb264c0]
[pii_email_b1b25864d4f750589e2d]
[pii_email_6f4b9dae3b8dad404ee0]
[pii_email_e694345db2ab06fbfe50]
[pii_email_5546b798c3be88ac7179]
[pii_email_34eae9d5880f80c534ba]
[pii_email_fd51cecf73a9739aec9d]
[pii_email_2a54817687b7f8a68efb]
[pii_email_76e1986a9a296fc3bff2]
[pii_email_76a4a075d18fc0f3625a]
[pii_email_6deced19a17c3749fd75]
[pii_email_1f4fb51dc931c80ce2fc]
[pii_email_bbb29a22185649ce316a]
[pii_email_c127e20318ad02a31bdf]
[pii_email_d9f27087585fc57f5930]
[pii_email_d92e221ffb5bc091ba3f]
[pii_email_52f65507617e37242d8e]
[pii_email_c24c47bc6ea832c7e319]
[pii_email_7e064792a43cdb09839c]
[pii_email_0a854c75a619404071ef]
[pii_email_9bbc50ece18c9fdd1dc7]
[pii_email_dad3fe8988dfbfc0afd7]
[pii_email_8ee91c1b94a76dcebc85]
[pii_email_e86eb7ba5d1fc9f1c2ce]
[pii_email_9c015292b3557a85320b]
[pii_email_54ae25b8e2301520556a]
[pii_email_e664087521f8ef75035e]
[pii_email_6cbcb39eed935a0dc855]
[pii_email_31afc2185dec3f6698d7]
[pii_email_9adeb2eb81f173c673a5]
[pii_email_4ee390b4ad3558731f08]
[pii_email_baa639f43bd35ad24768]
[pii_email_c480154a55b49492e4c3]
[pii_email_84262bd05b6f19787e19]
[pii_email_01f232a73056b757fceb]
[pii_email_372a050eb4fd9c580bcb]
[pii_email_c276897201a2afe040fa]
[pii_email_9b0ee06e53064da6701a]
[pii_email_3bdeac500abf75b1d2ac]
[pii_email_109dc10751d0a4ca613c]
[pii_email_6646871c522f0bb34d8b]
[pii_email_f244dea11f1ef278758b]
[pii_email_9a88a89eb84d5b479ef9]
[pii_email_95de014ef5704d1427a8]
[pii_email_6f8571d8d77d5312db6e]
[pii_email_3819075a7ee2ffe4df83]
[pii_email_02f5c4cfa943aba55ca9]
[pii_email_cc348a6c26e4f139f337]
[pii_email_21a0d32a6ca512a57d40]
[pii_email_9f868aa7c643b2e0c430]
[pii_email_f96ae9fa948328384c27]
[pii_email_add3bec0aa66040404fa]
[pii_email_542eec7b753721959d2a]
[pii_email_3dc413c894d4ce983a64]
[pii_email_e8c292f954c994c0531e]
[pii_email_ecd9c1761a6481eadc1f]
[pii_email_68adcf3f426dc3f70ce4]
[pii_email_757b04c989a910599393]
[pii_email_17531a481a5255c62336]
[pii_email_5590dc3abdff1f597b2b]
[pii_email_2c4e9c078cb6be6bd713]
[pii_email_792ed49783f56af41a05]
[pii_email_1b522a826e21861460d5]
[pii_email_0558b75c24815a61c7ad]
[pii_email_1f6d179dcf2f027a760e]
[pii_email_4349c9fa66c1a42adf62]
[pii_email_e982c4b67cfda077d06f]
[pii_email_b8e2763b4e4ce35903c1]
[pii_email_0457fa212303078c311a]
[pii_email_16df6d11c2dad79b4498]
[pii_email_ce88886d27e447f4b048]
[pii_email_abeb1e1d2c6eed59d5fe]
[pii_email_1e1c7dd790e6fd20d6ee]
[pii_email_8eacc20ba4a430aeb863]
[pii_email_421e36dc5cdb7a7bfeb2]
[pii_email_01e745c2c72c40fde649]
[pii_email_95ed599c8f06d2abea07]
[pii_email_f1be179a72547d65538c]
[pii_email_b27116327a0968393958]
[pii_email_9443b6e8ca39c2353def]
[pii_email_b8c359dea7233f7947eb]
[pii_email_6fe2b4a57723ca70d7a4]
[pii_email_b64c89142db5ae0cc810]
[pii_email_631ecb328d62730e4502]
[pii_email_8264a5afceb8e4933cf7]
[pii_email_8be5ec24ca22a3cba7df]
[pii_email_8d1c38b1c94dabc9ed19]
[pii_email_7606082da04835796be6]
[pii_email_123df513d91d43ab72e8]
[pii_email_72e2a1c1589fa9ac19df]
[pii_email_2a24b0b4238253dce347]
[pii_email_a427253221614b6547d5]
[pii_email_be56273953e949f2e728]
[pii_email_adbef610daa955580efb]
[pii_email_21c99142cd0a4baa4606]
[pii_email_bf3faad7271da4b11f25]
[pii_email_4ccaeb776d20a5b51741]
[pii_email_0858349eb23ac17972cd]
[pii_email_59f0b7fff40efc853ab2]
[pii_email_5d2d0815d8e579fd961b]
[pii_email_a011930fe17eb44fbb2f]
[pii_email_dfe907e4982308153863]
[pii_email_bcdc58aba0f073bfe52a]
[pii_email_57bde08c1ab8c5c265e8]
epassport [pii_email_98aaf5eee41c24cc101f]
[pii_email_7ed00e49cc98e8564799]
[pii_email_1606b61a08e6a2cf4db9]
[pii_email_54996c069c7aec63f6b5]
[pii_email_0e3be4b86691d662832b]
[pii_email_974565a604e4099f5ef5]
[pii_email_c6262cd009adb695b765]
[pii_email_c325ae7e53544e1a7679]
[pii_email_cbd1aed95bdbe823a764]
[pii_email_9be9cc15c73ed373c538]
[pii_email_61573e59e1fea1d7b816]
[pii_email_d3a74bbc2e8c03bc4046]
[pii_email_06dbf457948b25b76ba8]
[pii_email_4a07ded4bf256c2e600b]
[pii_email_def26145daa09c5fd0bf]
[pii_email_22dc755f16012fe54e61]
[pii_email_fd716af44777ae023e29]
[pii_email_87ccd40b4a80d36256c8]
[pii_email_fcdee0cb626eafabca23]
[pii_email_d529be6aed71f5d7a6a8]
[pii_email_d1951dde4b44a4f0b5b3]
[pii_email_d2aa32d7270b429c1e77]
customer [pii_email_44dd6647767013dec476]
[pii_email_84491ea30e758f676e5f]
[pii_email_b4a060a5736a6196ebd1]
[pii_email_f8b968518e0efcddd80b]
[pii_email_5a3f70ed21f415521fa3]
[pii_email_9f864fdac1d5b694c2a1]
[pii_email_8140c43be92957106cc7]
[pii_email_5df70dfa05d9b2c10f6d]
[pii_email_fd1e03e3000fa299d03a]
[pii_email_5f1b18ba5a297c7cff38]
[pii_email_06bf0609898e25bd8f65]
[pii_email_5fbcf50b25ec4ee85e97]
[pii_email_b436a47aa46e4c1e71d9]
[pii_email_b90d5326816771df0fd1]
[pii_email_87e80ec719cce657904b]
[pii_email_5c00ca9e78bceaab3eaa]
[pii_email_d57ea6a877da58d9c23c]
[pii_email_06dfb3929a05f8508cc2]
[pii_email_c31d570e7c4126cb09ff]
[pii_email_5c5a35b50824e6f67934]
[pii_email_38b8df0100e99e1844c8]
[pii_email_ec5341e2a58b5181ca0b]
[pii_email_86d3d0472b21c7297e96]
[pii_email_b5ee57188c48827f019a]
[pii_email_1a66508c2addd8ecbf66]
[pii_email_00fe4a950e63041400c7]
[pii_email_460af109a981281df848]
[pii_email_d9a5bcbb85bd93ba789a]
[pii_email_aac0519a1f9d56bd9063]
[pii_email_d2d8e81cc68fec358141]
[pii_email_e5227762dd855894ea19]
[pii_email_e680dc4e016e06a24b93]
[pii_email_83f162fc069a785fb89e]
[pii_email_39bb22deb644eae697d7]
[pii_email_7d443151ed8b9b4a715f]
[pii_email_31292814763ad1fd1fdd]
[pii_email_1fddeef359b56c4f7aed]
[pii_email_31902db3ac4e77e17b91]
[pii_email_9ee61b9800135c2eab24]
[pii_email_1fd6e47f03eacb12043f]
[pii_email_22b62d04fe32a7f0d85c]
[pii_email_ffffab618b91432577c5]
[pii_email_3b32509c260f6b795e2c]
[pii_email_2d96274efda39d3b686a]
[pii_email_c204a87548426b310b11]
[pii_email_c7fe030f827f97410be8]
[pii_email_1789eb0002ca811b4236]
[pii_email_63a94471b4362b2127a3]
[pii_email_a4a51ed178eb6538a6f1]
[pii_email_44382b8fa01d57bb8fcc]
[pii_email_7e6cf3d9e1ea943a892e]
[pii_email_271eeadd9bbb126c3ae1]
[pii_email_957b47c4c286ac53dd82]
[pii_email_1c4a89f651fa49c54a8f]
[pii_email_b13e8625460565295890]
[pii_email_2db3166a0b4b7bafcb39]
[pii_email_4b3d5071e4bca6b50751]
[pii_email_243b02a114b45927b8f0]
[pii_email_80c7eea14f93dc19f156]
[pii_email_c5e65fc1baca992ef05a]
[pii_email_7984f835703b413f0db0]
[pii_email_0f9718825e6a6bd9a30e]
[pii_email_3b3cb20d29deb7c5250c]
[pii_email_54b922750228d50ef711]
[pii_email_dd77a421adec4d9b5149]
[pii_email_6fe257ff7f60d78c1093]
[pii_email_61b6cdb969ec6965edc0]
[pii_email_ea9b0be338150d03ab56]
[pii_email_82edd96123b8b3a2207b]
[pii_email_0542d1b31a4766bcabf4]
[pii_email_f3e1c1a4c72c0521b558]
[pii_email_89c0da4bcf24cf90b4d7]
[pii_email_0e4cee3150d83a63119a]
[pii_email_23054e9689bdffc6105c]
[pii_email_6de7138597e0f66e889f]
[pii_email_eb435fd2fb16ff0e838d]
[pii_email_ddba05659efe02a95ad1]
[pii_email_d20878d40cc0cc93e8b9]
[pii_email_d9e9189d2934e672b509]
[pii_email_1ab8ceb33ceae72d3868]
[pii_email_d1d12c838a9f42b5c1ef]
[pii_email_8b7979f00743e2ebeb56]
[pii_email_ba093251875f8cfb4bb9]
[pii_email_0a88ba736c14af5ad2fe]
[pii_email_ba1825812bf92c54a316]
[pii_email_06cb9bbd0c03adee3f3d]
[pii_email_b5c4b946f3191263e60f]
[pii_email_cb10037ecfbdca426221]
[pii_email_9a3420741868d53b60f5]
[pii_email_bf26fc25f1a493e656c5]
[pii_email_7b6edb9f936c9f8f2da0]
[pii_email_28b076cb476ab52a43c8]
[pii_email_2da812d3857001f44459]
[pii_email_899e1f60e2fe5c0194e7]
[pii_email_26fc93009f8013f72949]
[pii_email_99baebc4bd114a5167f5]
[pii_email_33455fdd7cf827176b7c]
[pii_email_093f5e68c65a6865beb3]
uae [pii_email_908722c16629e401f0a9]
[pii_email_4349dab0e0760840840a]
[pii_email_1ab8f81a1a12fdde2fc0]
[pii_email_56ab32fb2f7e79589ab6]
[pii_email_008b27e850ce39a1af42]
[pii_email_d0a6416aaa24e5949351]
[pii_email_7aa1063d0d4a455b59e4]
[pii_email_929e79c0b20c5e48cd5b]
[pii_email_8c96c1c23f5914dd67d1]
[pii_email_207ef19688213a88b930]
[pii_email_237d6c638edc999782fe]
[pii_email_75420ce192c3c91ff709]
[pii_email_9627464d4180758645ee]
[pii_email_4119d27b4621aee5b33a]
[pii_email_d2e750f877188400c641]
[pii_email_f111b3e5512a737f08ac]
[pii_email_e6685ca0de00abf1e4d5]
[pii_email_fc6bb3cf943935546c92]
[pii_email_1ea9d920d85029d3a44b]
[pii_email_5967f57b396910a3af35]
[pii_email_d4a7d57ed57daa8f900c]
[pii_email_f7652fffb57afe35c207]
[pii_email_e0a71a33b80cdc1b1f88]
[pii_email_b7cd632d8fda97c76371]
[pii_email_436e99e3f2061846054a]
[pii_email_f08a03a4a5d8f024cbfe]
[pii_email_73c8e4ea57b89abb769d]
[pii_email_2374823fab3538d374d5]
[pii_email_db2107be10ec3fe576c6]
[pii_email_3d54854b8fb99ddaa6dd]
[pii_email_66313b5b9dd3a007a17a]
[pii_email_6549000b0bae519778e0]
[pii_email_5c84def00f08552ef0e7]
hilton hotel [pii_email_1308dd23aecf54ebbfa4]
[pii_email_4c3f3d0b9797847f9d81]
[pii_email_432d614350bbed592812]
[pii_email_54087155d495a1e424ce]
[pii_email_05bccc7a7adbc95553d0]
[pii_email_cfa5c737c13310985ba7]
[pii_email_630ad863a3a8b5e610d8]
[pii_email_42aafac3ab8d70795cae]
[pii_email_1630c325b6e8502bbfba]
[pii_email_490c5bfbe5a0f65fb4e2]
[pii_email_cb4a0810056fd00d7e29]
[pii_email_64b0e8ec64f9132deb34]
[pii_email_88c23ed318d85b97ae27]
[pii_email_f5bf195eae7eecea31ad]
[pii_email_f5ddc2ff64ba6ff68177]
[pii_email_8febc8a92ffd406488b6]
[pii_email_8aa1305596c36125317c]
[pii_email_5f4748d677a06e86e63e]
[pii_email_f05d46716cf941fc5375]
[pii_email_e7ffc2d840da7e69e2c3]
[pii_email_d84f192780943a1da0a9]
[pii_email_f15699df6f53ee0501b3]
[pii_email_35d0c839b7bd34e10694]
[pii_email_2e949a75a4321f5446db]
[pii_email_cf92f0097b43d1198cd6]
[pii_email_f5ccfcd5b2f3b3744e89]
[pii_email_cc859b8682027e1888f0]
[pii_email_ee1e6bab8a01422c0d8c]
[pii_email_1c75b5dfadeb08c2effa]
[pii_email_13cb9a35eb9000058d7a]
[pii_email_5802539c66efd735c027]
[pii_email_ad80caa52fff498eb7cd]
[pii_email_fbb6ed64732792bb0042]
[pii_email_d5c92dd50f875c92ed9b]
[pii_email_ec21a590b926ab767bc6]
[pii_email_56209fb05be4a03f5719]
[pii_email_0e0beee8054ea3b0040a]
[pii_email_6a2c4204b52f0a737c19]
[pii_email_9ba10b0cca8aa5a82523]
[pii_email_62661059f6787567015f]
[pii_email_75ec8022baf797732955]
[pii_email_7bb5b1c44baf06dda1cf]
[pii_email_21370a9af7855de69794]
[pii_email_aa228be7eef0ed0b563f]
[pii_email_0e0a81095d7a2907cc18]
[pii_email_06b6a611819b0ac98346]
[pii_email_0e635fc6d22819e960ac]
[pii_email_7fc1e664fe421eab034a]
[pii_email_11e2e75f4719073dc9a6]
[pii_email_8de3b7943eb745507bad]
[pii_email_988083e09f5b0a9ab398]
[pii_email_e15a8253a37f6183dea8]
[pii_email_8cbad4f7a86856bac7a9]
[pii_email_e37ad20114b092791664]
[pii_email_25b3cfa5473463b1f7de]
[pii_email_c69b5cfdee0df4067cec]
[pii_email_f64b98499832597d38c8]
[pii_email_10bf96b5e5d99c65af13]
[pii_email_c37c98d71b5f479baa33]
[pii_email_c9c9e07a0b7fbb5c6ee2]
[pii_email_bb94a725b2ef718a9cde]
[pii_email_50bc718088bf149dc62e]
[pii_email_55d706553933a1ccfa5b]
[pii_email_1d0a7cd4ff4b7b919ece]
[pii_email_289dbc0fb75641edb530]
[pii_email_899c9ba393c199a89c44]
[pii_email_c2bedf7d4ff45e60ff9c]
[pii_email_1852d40e36b86f73c64f]
[pii_email_bf5be686ba31954c9f62]
[pii_email_4222418bfd0655fc4166]
[pii_email_f321807c1733fd7087ab]
[pii_email_0664ce8e6cc471003e04]
[pii_email_4afe3dec90210a1d8005]
[pii_email_44c144199d02df92208d]
[pii_email_1af564080ca329db0ce3]
[pii_email_0ff900af60d8f67c5856]
[pii_email_42c3dfdab4b2261932a7]
[pii_email_962f039c536e1456ba85]
[pii_email_39d81808d5e021fde541]
[pii_email_ae03606c544d4b3d3d3d]
[pii_email_b3fa6eae1c020cf5f5a6]
[pii_email_d0003d9c6de2979dc40e]
[pii_email_b94ba70cc1bca6f7e7ab]
[pii_email_6399c10220d103ea7b0f]
[pii_email_18e7c841038014d9031f]
[pii_email_d880923e8f4aad7a3e47]
[pii_email_12c3f47c6299ca218a23]
[pii_email_87d700a05cbab9c8b42f]
[pii_email_141fdcb2e8b8edda41f4]
[pii_email_e317d23d6c0977844017]
[pii_email_e1238e4df5d3ee57142c]
[pii_email_985491dc75886609e04e]
[pii_email_0d624521a1ad52c6078f]
email corniche [pii_email_af40df2062f30635c606]
[pii_email_e64c4c710cf59b1e751e]
[pii_email_414ad830c4b119e97650]
[pii_email_05a9259e98f3b091dccc]
[pii_email_3a797b625088b760c16a]
[pii_email_4b7414a881ead09f304f]
[pii_email_ff18a9b83601308685c6]
[pii_email_8660a6871953f209cd1e]
[pii_email_b4dc0904a04cb6864b06]
[pii_email_a6ae69d9d9367c96361c]
[pii_email_56c12ab7ab8b5550f022]
[pii_email_44b142f4dc1646fe909d]
[pii_email_b24ab7024998bbab6f6c]
[pii_email_6a1c79fcb5f8f505ecf8]
[pii_email_99d292a2b4fa2b914423]
[pii_email_d8a43158007bf3de9744]
[pii_email_5ef278a92441aab43f92]
[pii_email_335566ba014837882ee2]
[pii_email_75779018064bf81ec335]
[pii_email_763dc4fda8fb456ee409]
[pii_email_b8d196289eef8dae13bc]
[pii_email_b31c179c163f90b2324d]
[pii_email_a410f604c76d06efb4af]
[pii_email_aebc427a8b4238c27eb0]
[pii_email_293cd988746f9c5f09e1]
[pii_email_eacb42937f2b9ac68310]
[pii_email_4f69dfd73084038786fb]
[pii_email_0ea1cad390e8e8813c37]
[pii_email_aa430874e99de52185eb]
[pii_email_0d25246f248526a9632d]
[pii_email_d6012b85bdba038bbd14]
[pii_email_bfaf6d1910844ee74146]
[pii_email_fc98d56148b72750f509]
[pii_email_9c4d38091ff501f8e65c]
[pii_email_9124763fc2783eaac58d]
[pii_email_e7363cbd44fa2e23fb3c]
[pii_email_1c9bef210c0843a90919]
[pii_email_66f910436aad2daac83a]
[pii_email_d7539dc5303e2e04d80f]
[pii_email_138c4fa07befabb7228d]
[pii_email_60c6899fc3ec3f28a0e4]
[pii_email_909d3624ceb62de373a2]
[pii_email_cc19e18cc002921536c7]
[pii_email_543dd3c6dbe83f669d79]
[pii_email_76713b5505273ed5c2ca]
[pii_email_a8768b796ebb5825c864]
[pii_email_c7c462279b68645a7a44]
[pii_email_d6ffab40ddd0216af202]
[pii_email_26447779cb6eca7ac1bf]
[pii_email_e387b02c2f6b57697f61]
[pii_email_110ea8f14dad6b6a6295]
[pii_email_dd265c2c520e106d4202]
[pii_email_3e197597ee65fe8bbfeb]
[pii_email_f886fd508efbc849f3fe]
[pii_email_c650b91ffd01ce72a628]
[pii_email_f7f7dd25c62fcf4226f4]
[pii_email_25d423048fb01d245635]
[pii_email_8ec6e92533278a238739]
[pii_email_07f895881238713ae78b]
[pii_email_5b0a77c375a72c67891c]
[pii_email_b8f3a9af8a9523524a66]
[pii_email_0a03969dadc05d528570]
[pii_email_ceb7c608485933b1c58b]
[pii_email_6451872cfd0e3d2bfada]
[pii_email_78d23e3f83864141710a]
[pii_email_078fc447a25a4da3232b]
[pii_email_60ac9c74fe1cb446671d]
[pii_email_82095d93a847f8bebe8a]
[pii_email_09c3f42313ff2f7f0c29]
[pii_email_5ea778193af0e7b055f7]
[pii_email_f4a746f33f11fe24e17b]
[pii_email_0b7728898e6a74be673e]
[pii_email_a37f043b537cf123777a]
[pii_email_7c16422cca8ff347c08e]
[pii_email_791570720885898acf97]
[pii_email_b3ab17cc790600830e16]
[pii_email_c06d63c72ed5a1a5da05]
[pii_email_6059b826dd0ac504d30f]
[pii_email_404a988edf97c7230c1d]
[pii_email_62a3ce5c2756b9004226]
[pii_email_3095b697afb54f213df8]
[pii_email_10eef161846563af7e6e]
[pii_email_36f797be31df714201be]
[pii_email_be3787fc9a55fee188b5]
[pii_email_219471f856bbe9b5eca5]
[pii_email_616359225a0d301f3776]
[pii_email_0b04d3bf3e14c41718a9]
[pii_email_eddf4e88089aaf90885b]
[pii_email_7168ac5249d1e8e16429]
[pii_email_31c60db84fbb691a88db]
[pii_email_29e9b3d646f2b698d516]
[pii_email_918fd100fbf75ef0789d]
[pii_email_9b72f38749239a5e5acd]
[pii_email_082ec3b6c4b82c169268]
[pii_email_b6bab1b4f118a3965c10]
[pii_email_7a7b0920a1cf6b56ed8c]
[pii_email_4022c3d696baaf7ab558]
[pii_email_a6d1141bf73e30355457]
[pii_email_49accb9e337344dcd177]
[pii_email_3d0d5e18d64fe9535754]
[pii_email_e6775c6890e2e4c1c656]
[pii_email_1b7f033abe586802358e]
[pii_email_eae9f93e360d7e65eddc]
[pii_email_ec95c6c354259b03d589]
[pii_email_d454df58988b1f2099fd]
[pii_email_e7353d0382a623fa4a02]
[pii_email_da57a3ec680264ba3124]
[pii_email_67075eb5a937db9839b4]
[pii_email_60ade3da3b084467e1e7]
[pii_email_68bcd4216068ab1641f8]
[pii_email_21c21c2683cf0ed51946]
[pii_email_6832f10b48ec2a6da1b3]
[pii_email_94f9c575bbec642bcfad]
[pii_email_452ecf60bf62a441cf95]
[pii_email_ac95d5671c49ba82ad48]
[pii_email_d162c00988e5dc1fb6b6]
[pii_email_597ef8a9663b2484d915]
[pii_email_3407438f18f138c3233a]
[pii_email_00c273f06926f20f8359]
[pii_email_3f93334cf543124a884a]
[pii_email_0d5bc0a2e27a048cd946]
[pii_email_35ec5acbaa8242b7da0b]
[pii_email_94fbe1f0f03742cd2bc4]
[pii_email_5f7a54946d011f61fc8f]
[pii_email_96a3e6cdf755b107c068]
[pii_email_06129d3e5bc8e4f5240a]
[pii_email_44aefad402d482cdf5de]
[pii_email_0485d56d28c1cc8d403a]
[pii_email_48da44a4d9a7f61445c7]
[pii_email_af77836a4458545cf5f9]
[pii_email_d53a932d1bfc51f8baa1]
[pii_email_ea0cd01ec72976d7a113]
[pii_email_23d55c652cf35a9e253f]
[pii_email_13024f7da6363f700fd9]
[pii_email_d23b32c8165d96bec7fa]
[pii_email_3eeee5f7a32463f46ce2]
[pii_email_aac7e046c04de37a6d48]
[pii_email_34ffea4a53e7c92515a4]
[pii_email_565e39a95464fbd018b3]
[pii_email_c3571ed2e74ca8fb75ed]
[pii_email_aad6ef0d9681ad9b827c]
[pii_email_dcdba1db66cf8e042121]
[pii_email_de8fb5460b818ab1bdc2]
[pii_email_4165d722479b1164e933]
[pii_email_63d5e130e72de19bc5e5]
[pii_email_97e65664a1fdad093445]
[pii_email_2b2d7693ed5f89270ed1]
[pii_email_505f976a31bc2cfb9f5f]
[pii_email_d962c6fc9e3008a181cd]
[pii_email_847cc9a52fa7d2c59d1c]
[pii_email_d90784a625f905499b6a]
[pii_email_526d6ad06ff440132f73]
[pii_email_f04d3a64d5768cb90aa8]
[pii_email_fd47f7e60d2d0a5be0c9]
hani [pii_email_7c9f0dc74cbed7a55fff]
[pii_email_4e1f2eec36c6bee2de4f]
[pii_email_59bfcbe2a7ce27483c69]
[pii_email_93862d0114701835bb86]
[pii_email_6085f02ef6d0eca93f1b]
[pii_email_98c641e3370f53c12687]
[pii_email_484019f2122423156d78]
[pii_email_39c91ac96e7585dd17b0]
[pii_email_0029c100b9504f05e69e]
[pii_email_38f1a128ab88dc81b065]
[pii_email_318043f309707fca0c73]
[pii_email_0798565dc562e037e96f]
[pii_email_345fb49677d3da4541e3]
[pii_email_333b406dcf6a7c320689]
[pii_email_2d7b53619c09539dc238]
[pii_email_1baed81ea17d77f12b84]
[pii_email_d3f17e8f9dace622336f]
[pii_email_0d4718dd1ca17b1a28bd]
[pii_email_6e9029b77752f132848c]
[pii_email_ec986a5f186ec53f0b7a]
[pii_email_59be4042057d9534c6e7]
[pii_email_1b9d036731e33ec4f28a]
[pii_email_65d44e031e7d285f2055]
[pii_email_ba5b8c65a8d3b1042bab]
[pii_email_d26b9fc7817d0d3ddda6]
[pii_email_05e77a7992f404aa0ebd]
[pii_email_cb9ddde944a2207f31c7]
[pii_email_16247495f92b4cea13a2]
[pii_email_5cec44cd194899e3d899]
[pii_email_69631912b9da8841f0a1]
[pii_email_e25b5f38e0f594224408]
[pii_email_80cbf7e21f5bb4f73640]
[pii_email_88ca775f10cd2e1dc1e3]
[pii_email_df4e6f6fdb8f328b29a4]
[pii_email_67c58ec6e63553c60421]
[pii_email_cde7d48fd06fd72a6a22]
[pii_email_a88374cd5b4323d54bc3]
[pii_email_cad03364bf651ddbb27c]
[pii_email_647f6c466a87a2a7f89e]
[pii_email_bb4bd437ef4da5740d71]
[pii_email_5561a2ffa4bbc4cec424]
[pii_email_640426891ba4d7ba9bd3]
[pii_email_6fac524fa0ba2ed64757]
[pii_email_cdb2dd9b2a4b4562e852]
[pii_email_68ae830ddda28e2e62cb]
[pii_email_6761961f0a0a338a5c65]
[pii_email_1bb8cd59eae6207508d1]
[pii_email_87eb16d5270aca094f6d]
[pii_email_e7f9bf2c5f0e6c175b8f]
[pii_email_62e91a92026e4f3de77e]
[pii_email_c6778977397d84cab471]
[pii_email_d4b10d95efd0eedcfbb3]
[pii_email_712e7f56bb10aaeedac6]
[pii_email_54b26425e6e539642184]
[pii_email_f8071fe4fec7211da3a8]
[pii_email_d18f21edcd1902caedcb]
[pii_email_3de4014af20d0c421af6]
[pii_email_4d7848b30b5cbcaf332a]
[pii_email_995a460211462b4e4260]
[pii_email_f43b509c32aa7200cde7]
[pii_email_ddde5d488d7b687af45d]
[pii_email_84a15e8187da2ad58d5e]
[pii_email_3417be38fc1604acf121]
[pii_email_d606683a843169b6bebb]
[pii_email_18041fb69e29e9cb1ff7]
[pii_email_dc27554546c35b8135eb]
[pii_email_5df3cb575cdca9ab306e]
[pii_email_366ad325530a6ad2149d]
[pii_email_91903608ae70ac65e894]
[pii_email_cd4d13a8bbed44b28f4b]
[pii_email_e05cd7ee115c93b85ab7]
[pii_email_4ef6bde0e07690dd87f6]
[pii_email_511fcb8cf4325714a0a7]
[pii_email_314405e6e915310c5fe5]
[pii_email_0bb1cb08cf03f7b2719f]
[pii_email_8df81d059c7380f2b1af]
[pii_email_137c70ef6f3edf1ebaa7]
[pii_email_f1f39a0f142325bf6bc6]
[pii_email_eb57168fd7b13f2d20c6]
[pii_email_9930e07e53e6345d5962]
[pii_email_b2f1569f42a6f23c46fe]
[pii_email_2cb4bfa39d07326580d4]
[pii_email_3ce49323b719a6d900f5]
[pii_email_161dde42981b02e6788e]
[pii_email_eaced7fac7b6ba303ec9]
[pii_email_984db27f283e95dd5c32]
[pii_email_2da87e2457e385154f4d]
[pii_email_80575232010434a68cf8]
[pii_email_5924f569662d3740b1d7]
[pii_email_8795a995b9aaa16bc134]
[pii_email_8dea0a67cdb6cce44495]
[pii_email_1f27b70be71d7f51642c]
[pii_email_b8deab5cf87dcd91fc85]
[pii_email_ad06699fc116214172b5]
[pii_email_79cc2b13471822f419e3]
[pii_email_b7b11284762ae859d677]
[pii_email_d278322c33efc54591b8]
[pii_email_56fe0451d5d89966794a]
[pii_email_dbdc3403879ca538b639]
[pii_email_d486134b7f6fcc8f5a32]
[pii_email_d8b5d1e11bf6dd82c0ae]
[pii_email_84ff35142d0b0c6f3434]
[pii_email_65e6b7498ce1529575eb]
[pii_email_aec1c32c613ae0766dfc]
[pii_email_a24ed8b33620ba844afc]
[pii_email_9c44073cdc987f03c1c2]
[pii_email_79ce73723b4c4bdb2166]
[pii_email_2b1f94029ed66cad237a]
[pii_email_38f48f983acef66c5911]
[pii_email_65103b4d89c8e92b9fe7]
etisalat mobile phone number [pii_pn_10062f79572d1084c579]
[pii_email_efb6f53cd99c705335d6]
[pii_email_0436fbff634446745810]
[pii_email_8c1c4915e3018d9a4c60]
[pii_email_6d6b60ec227f08c86217]
[pii_email_9b8f63e0a242e7382914]
[pii_email_2082fc510a8b66aea925]
[pii_email_06d7c117c584930ef1ee]
[pii_email_f7b7df3ebd867a671831]
[pii_email_0910ffbbd8fa42b3b069]
[pii_email_6708ee95235ae398ee36]
[pii_email_c2c58ab256cb4a001234]
[pii_email_5a36659028b0a5e5feb5]
[pii_email_cbf1ca3dcb9fc49043cc]
[pii_email_c81d9e3aec7b3a7337d5]
[pii_email_5e864cf19ece46c6a4f0]
[pii_email_a5daa7d4fce2177d1327]
[pii_email_331bfb36b7d62c9d2c90]
[pii_email_2cee5d11c599e9858284]
[pii_email_81d80a8453c3aaf6a528]
[pii_email_5241cf0b400ac7577e61]
[pii_email_d30bb4cde117c2a12773]
[pii_email_c13d0300b4d9b0af902b]
[pii_email_6cfc20957c2456f2bdad]
[pii_email_f3e13ccca55a4f6496a5]
[pii_email_92fa94887b6f347728c1]
[pii_email_57225386bf73d9da185b]
[pii_email_42c07d436da094599a15]
[pii_email_9acae59faa92311a74bd]
[pii_email_9e68c4a7002740705ff4]
[pii_email_5008d5947fb22e571c1e]
[pii_email_aefb3c17f359c3952b71]
[pii_email_f9d1cd5f0a6b033e41e1]
[pii_email_257c8d6ba7ee17d5d34e]
[pii_email_fff85391f046ae3005c7]
[pii_email_418cc63a623e60807000]
[pii_email_e158a42c72b6f49c8fed]
shakoor hussain [pii_email_e749274d76d0e4c104d6]
[pii_email_e0d453609c53f4874ff4]
[pii_email_7a93a6874f9b2b6e4596]
[pii_email_08ca5b6708da18e016cd]
[pii_email_cc948a228d3a8f7330c9]
[pii_email_ce2df47091dac6c96e8c]
[pii_email_b3ab25ef8474c75e30e0]
[pii_email_3d5269b44ca729d119d5]
[pii_email_33547e69954f94cb1923]
[pii_email_eac4be5cc93132026c2f]
[pii_email_04c9d4c1f515e0df3ed5]
email [pii_email_b4a060a5736a6196ebd1]
'[pii_email_08c8dc02e82933de2603]'
[pii_email_97561a3767942c6b9abd]
[pii_email_2ece87e964dd0cc6c91c]
[pii_email_2c09750f6c02f56e8ed5]
[pii_email_7731019260a9cf1c6a52]
[pii_email_747fe96a4d081a4170ba]
[pii_email_92cfa6a8416490196784]
[pii_email_c8620dc950731a87f4ba]
[pii_email_5c3ac988024ac24f3174]
[pii_email_8238e7dc53cc6f66a4f2]
[pii_email_f409485169eb94459632]
[pii_email_834b8c8961987ab93f5f]
[pii_email_320a029bb314e1e2ee58]
[pii_email_c7304ec5e6f400fae362]
[pii_email_54008a60b7e9efa73104]
[pii_email_7e86f515d513607418d2]
[pii_email_fc113f12b545ffb1665a]
[pii_email_b6714ba1b206c6ba3182]
[pii_email_28e87c452c27e2c22cb9]
[pii_email_45f4a1892bfdebda251a]
[pii_email_3037d3b4f25ea12edca5]
[pii_email_444f9524149717dba5b8]
[pii_email_5aaee07fdd3183edf156]
[pii_email_1ab3efc4caf21e193852]
[pii_email_58eb3f3ad161c1bf9128]
[pii_email_7fbeb9380250dd0d1c3a]
[pii_email_4eaf89411835cdf64548]
[pii_email_82bda8bb2692f1c43295]
[pii_email_6b67819e98bf72cf4552]
[pii_email_b04a0d883a860b7e6ed6]
[pii_email_3ec7cafc381e0c2b44ce]
[pii_email_3dd22796fabc116f8c62]
[pii_email_b6cf82c7a98725472dbc]
[pii_email_ad0091fcc4a08b9c5251]
[pii_email_7b064aedc7aeb870c4df]
[pii_email_27e18c103ba675cd3634]
[pii_email_4cbaf5917b016f85d175]
[pii_email_cacdb1417ffa3ff2abc7]
[pii_email_c1cb0ce038c5e83ed2be]
[pii_email_584c7a8c36663d587534] results
[pii_email_ab1782f704b5c20d3096]
[pii_email_666b8ded498b14defc6f]
[pii_email_751df28d30142741dc7f]
[pii_email_b6a9368c5116c33d3ba9]
[pii_email_cb7a1945a7228045b9c1]
[pii_email_43626f75cb59a26dfcad]
[pii_email_4e388b0c0a65fb4d90b1]
[pii_email_c9ff07f8af5b5d6ca7ab]
[pii_email_9a21e6f30a6575c1e26e]
[pii_email_44580f2cb703c40fbac3]
[pii_email_2033fe80edc28effef74]
[pii_email_d63243a4571724095d06]
[pii_email_b89ce037116b6ee3e4a5]
[pii_email_bea6adf776cad578e570]
[pii_email_c46b310b81b87bc5f0e4]
[pii_email_9282986134278ee78116]
[pii_email_60b9a04d89a78a0e9e85]
[pii_email_803ad841254080711325]
[pii_email_2de39cb6a73ae2ac2451]
[pii_email_ce91f102efd01872470e]
[pii_email_7b39c7f1cc77b1fee4c9]
[pii_email_92e7e78d159450638645]
[pii_email_e078afff31af3066f0ec]
[pii_email_9fadd9117de2da1a7092]
[pii_email_3f9cfc24b441a249e72e]
[pii_email_259b18156926c49f10ee]
[pii_email_ef8b6579d9e08ca66e4c]
[pii_email_54b09f3579467643fa26]
[pii_email_700fd0a7b62b2ce917a8]
[pii_email_425bdaeb0ffc59facda7]
[pii_email_262ba606e824b6b39775]
[pii_email_c51b2fa4bcb13ae50849]
[pii_email_2f98d42ea3294e0fc48b]
[pii_email_5036a806f275340658a0]
[pii_email_71b69fffc6d8365d645a]
[pii_email_242a86183d0e71648d43]
[pii_email_99e543fb7b9f5e39dec7]
[pii_email_5284ded955acc2d52b04]
[pii_email_7663b1551bc645f11f3f]
[pii_email_2b6e04938aa43c930dd5]
[pii_email_c9319e439c625b80e725]
[pii_email_3e4b18d0f9afefa23352]
[pii_email_48f0ef3bd2da98c19ddd]
[pii_email_873046ffaaf6ac100d57]
[pii_email_e60d2faa3423c6b9d6fb]
[pii_email_ffa34adef6126ba8f69f]
[pii_email_085c9a7162bcd737c8be]
[pii_email_b283c2c91fdac7f84a76]
[pii_email_65164fdf5837ca98d838]
[pii_email_892b4ac3928ff537c089]
[pii_email_3e02571122d6e52a5a13]
[pii_email_ae3e64b12bb572f20a18]
[pii_email_265cc5cd09e6b3bdc4a6]
[pii_email_54305155e24ca9ac3d54]
[pii_email_6250fd046525c4a4112c]
[pii_email_55101086766f82d89778]
[pii_email_20ecaa6be155c72011a3]
[pii_email_572e59e4ed7584258793]
[pii_email_d53d788b485fbba9e643]
[pii_email_fb5b21e1cb14edf31c72]
[pii_email_b13e32be80c534725baa]
[pii_email_1ed6d4c35042a2c8285d]
[pii_email_ea1654521f767c97103e]
[pii_email_4fe944ce1e857e160124]
[pii_email_ad106dcebd9baf5a0e62]
[pii_email_26aa293267694c948e3e]
[pii_email_b4cd96111739e9a66353]
[pii_email_3374ee7054a13a5c617c]
[pii_email_3d0aa4e2c6939e28cbf1]
[pii_email_a8b29c97c60dd7db69f2]
[pii_email_f5d27df371f232355f19]
[pii_email_8cb45907f6e3b78cce40]
[pii_email_bf2b9628b7a9f1ad1c60]
[pii_email_8f02d23e7cb863a0aaaa]
[pii_email_3af2c86f1b34f8958d25]
[pii_email_070ae1b1b7601e7e833f]
[pii_email_0dc80b698053e8927c6c]
[pii_email_4952c766564ea9207a8c]
[pii_email_c8afea8361ca44915c64]
[pii_email_65dc31f36a6ab1ae0640]
[pii_email_40dca94af3aa6978a72c]
[pii_email_1a398a86079d49f3045d]
[pii_email_627b0834f2b6c07566a2]
[pii_email_721e0033a4d3f6546786]
[pii_email_0c133d6527ea55224c26]
[pii_email_ca5a08346c51b047170b]
[pii_email_8b3ad8af9cc6b3791249]
[pii_email_704f5120d601e0083f38]
[pii_email_da9d3f0fc90ad96d48dd]
[pii_email_f2ae44424bb5780a09a9]
[pii_email_08602af5b73dce79bb45]
[pii_email_49d9671ba79309acb6a2]
[pii_email_b4573b3eb013b4103956]
[pii_email_8ee4c97b24e1a4c8324f]
[pii_email_9898471864e33836e88d]
contact [pii_email_9307d45d04b57f7fa7a5]
[pii_email_0c197365f1527a331506]
[pii_email_bb09dee98c222e4ed80c]
[pii_email_ce808ed57b5420855261]
[pii_email_ba392c2db4505b901185]
[pii_email_00359d5c8d0bcfe3afad]
[pii_email_5cd5ad07cd516b18de4b]
altis human [pii_email_6e97987560e48750f044]
[pii_email_9b182f8302caa8a75c6c]
[pii_email_585b6f5749e53a0dc465]
[pii_email_f78bb023cc8ead1c40a7]
[pii_email_9163b8f2041501d21d44]
[pii_email_825b0f626cf289b04701]
[pii_email_26d1d6dbfcd96dc158de]
[pii_email_a505c42acd11f952dfe0]
[pii_email_65dd34561ca1321d9143]
[pii_email_193d12fc5a26a91f124f]
[pii_email_fd6299e8e12b13b4938e]
[pii_email_0f9dfedb505873b22156]
[pii_email_db6bf45c284bdb01a6a3]
[pii_email_7017ed5d96985eab5ec3]
[pii_email_414c9f66ad433cb785d8]
brenda sanchez [pii_email_797639f7de1b1386cecc]
[pii_email_3b642868b301e6d2bbe5]
eta [pii_email_b8925e07bffba741c5bb]
[pii_email_3553e14e20d3c9690523]
[pii_email_01ca8e6971e1c3167bb8]
[pii_email_d22a38f39d841044de40]
[pii_email_8b19e05136a92225fda5]
[pii_email_5f5bd95c743c9a963816]
[pii_email_b6c46851eb56440b3a77]
[pii_email_d7dd40947af685a725a9]
[pii_email_1c5c95e829eb6e99630d]
[pii_email_290f4039c2521dfaf26d]
[pii_email_6a0b8478346d182172d6]
[pii_email_324653cf0746e811f715]
[pii_email_0a79fbede8ec4fa265c4]
[pii_email_1bef86312895d0c1353a]
[pii_email_2a2df3e854b1f4e0663d]
[pii_email_28bc2b98ec8bfd097a0f]
[pii_email_f62528108462eb8b4e83]
[pii_email_1d719b82adcd5ee4b5c3]
[pii_email_801143bbe8f53ca8269d]
[pii_email_cb52e527e55dd9d84cb7]
[pii_email_f763ccdca75e49fd69e2]
[pii_email_a0b23eab785fda1cbd4d]
[pii_email_cf35b6b22b4c113c06b1]
[pii_email_9b7a055bc34d14c85854]
[pii_email_dcb16a8720f54cee3e69]
[pii_email_b361de0f3cc7ed3512d8]
[pii_email_90e923bedaa7843c8d02]
[pii_email_9608aecb8a676ce74f1b]
[pii_email_0d43320515c7e85bfc34]
[pii_email_715fddffc3ea99f78dce]
[pii_email_2ebd1c83c36a35abe8ea]
[pii_email_eab516910a76d651abd1]
[pii_email_a77db987ea46d0fb37f5]
[pii_email_43d902591eef062b7d86]
[pii_email_53387e6ccbf667ea9234]
[pii_email_a4dacca3d22aa929728b]
[pii_email_e50cb5682b1afd84e78e]
[pii_email_c9d3b0bca90a26592f7d]
[pii_email_aaeec26dd5645059885f]
[pii_email_26e4c9048b360b4c6fd8]
[pii_email_22c2bd21aaac0becde71]
[pii_email_f36f46ea6589d06c5789]
[pii_email_f2493c6a6710094c5193]
[pii_email_415df2590133659c2ba9]
[pii_email_4a79dc6bf1fa19bfbc02]
[pii_email_a3d02f7c4835cb8e0f76]
[pii_email_45cc69f0d5dfdfd7d671]
[pii_email_5977781c0e78a4df6d30]
[pii_email_dacb54453dc5d7637d4f]
[pii_email_c92a1ecc74cc8ddca7ab]
[pii_email_96be7fd354188319614a]
[pii_email_4c7e642e6e93bb129eca]
[pii_email_f0617bd72e55f21ce2a0]
[pii_email_a4e488e1d4b3ee091d3a]
[pii_email_7e07979f2ba6901297cf]
[pii_email_0f3ee8f74e7103adb051]
[pii_email_b8edd7038830fb45cbcb]
[pii_email_4c84b3d95e4e31c93010]
[pii_email_f1ff1399c382784502cb]
[pii_email_b0abe25d81c5811eefa7]
[pii_email_14b2c7970be617234e77]
[pii_email_907ac42c571838de5d12]
[pii_email_ada4e99b6a4fb137d6f4]
[pii_email_de20481d535bd3aaf482]
[pii_email_84910eabad2a451e6d4c]
[pii_email_ec6aa673de683cc4a41e]
[pii_email_46d6962e04b2aa2c13f2]
[pii_email_bad07df3ec7295093b08]
[pii_email_edb11c66fba2e7ab1221]
[pii_email_d5c565d229df0db7f87a]
[pii_email_a6397aa36c0367457b9e]
[pii_email_3bb904c0ec01604f30b4]
[pii_email_2fdec8f7cf6f8a3800a4]
[pii_email_30d345c7b01977124f41]
[pii_email_938931efb24514a91b7b]
[pii_email_7457cdbbc66a64dc19b4]
[pii_email_04d14db57bfa7c47ee23]
[pii_email_d5f2d91c2edc5f5f0424]
[pii_email_3cb62af2fe48a24ab88a]
[pii_email_76e34d308fbf8e6d0f75]
[pii_email_454deaea2e022c611b81]
[pii_email_317f31eefb779512ff5a]
[pii_email_00db8fbba30251853d00]
[pii_email_75245cf7031dd77a66df]
[pii_email_e5a26ef7f277e60ccc60]
[pii_email_4b5b96a01aaf498343b7]
[pii_email_0332ae47cde127b3ded4]
[pii_email_a65e6fc45c1dc4477b23]
[pii_email_462ebf2c79911589e2e3]
[pii_email_ef4d4b3e6421eddbed40].
[pii_email_95f8829814c067669a24]
[pii_email_56a821b2e9fc87a4bbf1]
[pii_email_866411f2c52383d1cc93]
[pii_email_f3c23acfa110267326d4]
[pii_email_aa389300427defb278e2]
[pii_email_1c9f1497fe97dfe4e60b]
[pii_email_7611e173bd1fa046e85a]
[pii_email_5cab88d1aac9182dc681]
sarvath [pii_email_b9f98c2d7573fa0a76fb]
[pii_email_42d310252275ec9b7306]
[pii_email_5f40d6b2b5c7a6ebe201]
[pii_email_b2d032540ac4ec0a41c1]
[pii_email_7264747ec04bb11f4eda]
[pii_email_1ed4c63be2b982e1010a]
[pii_email_05fa8c62631674a3006e]
[pii_email_2ab09330d904d8af979b]
[pii_email_3ec04894cd1bd002beb6]
[pii_email_4d1ced43c9133bf9a4e4]
[pii_email_9196fc063e313e373654]
[pii_email_88ccaaa7afc266a89504]
[pii_email_9890b04ca7b009604d72]
[pii_email_ddc2bb03db50a68c6b3f]
[pii_email_4c8d71b9461f58bc0de9]
[pii_email_8bee36111a4dea8cf633]
[pii_email_5efe0e98c5ec2c172aee]
[pii_email_14e921313aab1435471c]
[pii_email_148f5fa6d0bf783314b3]
[pii_email_42a67ce0743d745a13e7]
[pii_email_1b225d912a3b226fcba0]
[pii_email_e6228e4d603234b4a67d]
[pii_email_be69903f25f1de39f643]
[pii_email_b34b5d64d502f318a04a]
[pii_email_01a2ea98982a5f312353]
[pii_email_3be94d567bc03b3dacf1]
[pii_email_e128a1a006758faf2b7d]
[pii_email_05454ee8ce394e7d6cd2]
[pii_email_72333dc8aaafc5dd5445]
[pii_email_245496a9309d4acacbd7]
[pii_email_4d7cb9e1d587277f0da6]
[pii_email_dc8039322e6f8a69c61d]
[pii_email_2ad0fb3f6c330e1d5a68]
[pii_email_25f3d4a655b6c36489cb]
[pii_email_fdeef606b06a525b5fce]
[pii_email_24fae0aab6460e385009]
[pii_email_637d597716892b7448f4]
Related posts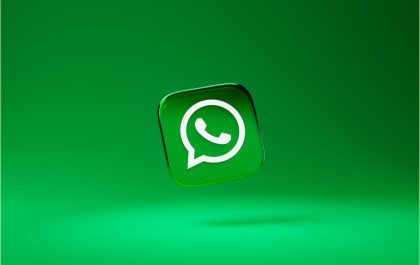 Hindizway Whatsapp – How to Check Girlfriend's Whatsapp
Introduction Hindizway Whatsapp – This is a latest mobile app reviews website, there was a significant rise in searches for …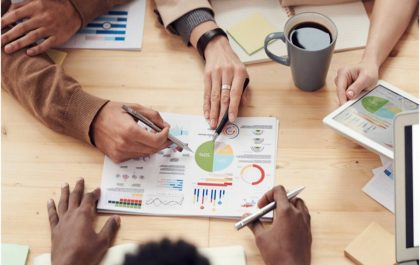 Business Trends in the Near Future
Upcoming Trends in the World of Business In the upcoming years, entrepreneurs will have to contend with a new business…