Introduction
[pii_email_ede4508531a11ede4b07] or pii_email_ede4508531a11ede4b07 – When we talk about working with email, Microsoft Outlook is the first and best alternative. All customers and contacts can edit in one step.
Outlook is known for rare errors that occur when working with multiple emails. Among all the mistakes, there is MS Outlook error pii_email_ede4508531a11ede4b07 Microsoft error [pii_email_ede4508531a11ede4b07] can be seen and recognized for many reasons. Also, this article explains why MS Outlook frequently shows errors like pii_email_ede4508531a11ede4b07 and how we can resolve them.
As per the study by www.globalmarketingguide.com, Whenever you are browsing on your device and notice some malfunction and slow down, it simply implies some error interrupt in the background. Therefore, pii_email_ede4508531a11ede4b07 is an error code indicating that Microsoft Outlook is not working correctly. This is likely to crash the machine if not fixed in time. Although the bug has been around for a long time, many users are still not worried about its impact.
How To Solve Error Code pii_email_ede4508531a11ede4b07?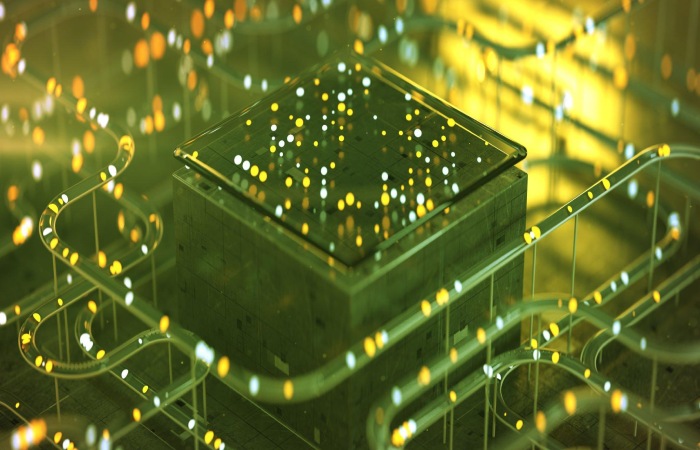 Upgrade to the new version of Microsoft Outlook according to the research of www.beautikue.com
If your computer is updated to Windows 10 operating system, to avoid this error, you should only try Microsoft Outlook on the alternative versions of the operating system like Windows 8 or Windows 7.
Test using the Microsoft Outlook Internet model.
If you are accessing a couple of invoices and the software packages are working, then you need to follow these steps below to resolve the error pii_email_ede4508531a11ede4b07
Get out of all debts
clear cache
Sign in for your account
These pii_email_ede4508531a11ede4b07 errors can be caused by two reasons while installing the method. Outlook software program corruption with other email accounts There is a different software program installed on your PC
The last step to resolve this [pii_email_ede4508531a11ede4b07]
error, all you need to do is follow the steps below.
Remove the previously mounted corrupted version of the Outlook software program from your device
Download Outlook from a legit site.
Lastly, install the latest version of Microsoft Outlook.
What is The Microsoft Outlook pii_email_ede4508531a11ede4b07 Error and Why Does It Occur?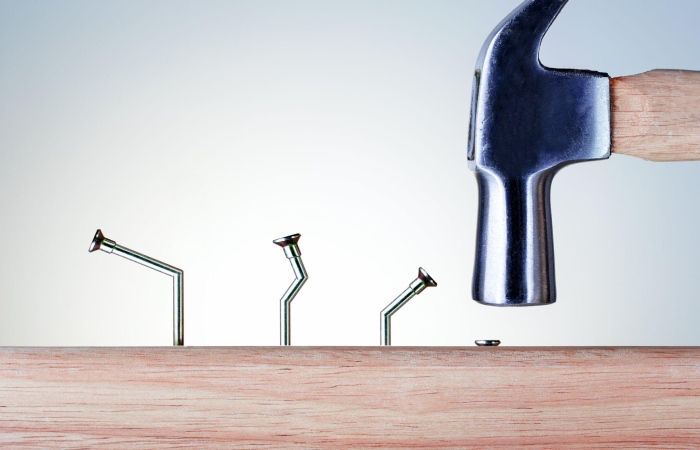 As per the study by www.techiesguardian.com,  Microsoft Outlook error pii_email_ede4508531a11ede4b07 is due to a conflict with the Simple Mail Transfer Protocol (SMTP) server, and Microsoft Outlook error [pii_email_ede4508531a11ede4b07] is due to a misconfiguration of your software preferences. It would be better to check that all the entered parameters are correct with port numbers, authentications and secure connection.
How To Solve Microsoft Outlook Pii Errors?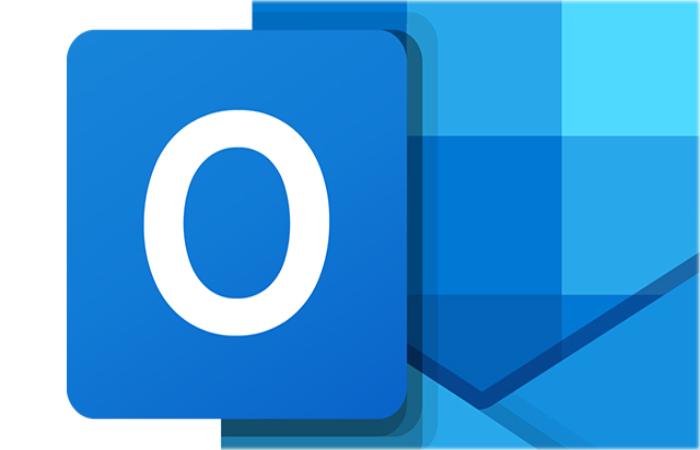 As per the study by www.globalmarketingguide.com, Listed below are Microsoft Outlook Pii errors that you may encounter. However, the important thing is that you can solve them with the above steps.
Microsoft Outlook – pii_email_ede4508531a11ede4b07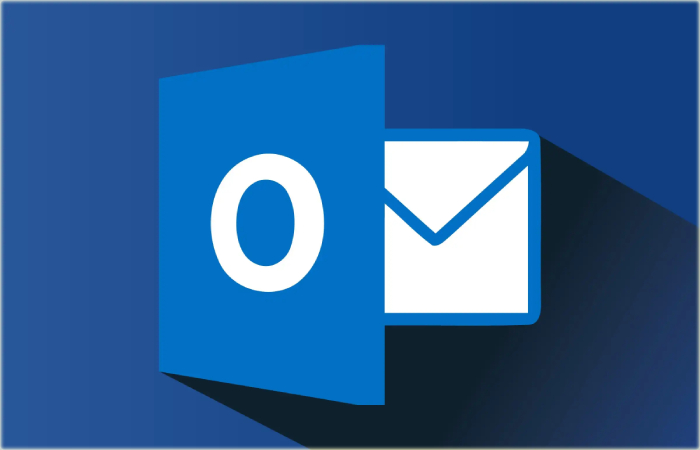 Each application/program creates the store and processes the files to relieve the customer base. In either case, clients who don't remove them can discover the error.
Anyway, you should remove the speech bubbles after a month or two after the pii_email_951913e90540eed3d7f2 error code is pull by the MS Outlook applications.
After removing the store and dialogue bubbles from MS Outlook, you will need to restart the program to help this progress.
Optionally, reboot the device to get the external configuration and get the results of pii_email_951913e90540eed3d7f2.
After effectively restarting your application, launch Microsoft Outlook to see if the pii_email_951913e90540eed3d7f2 error code is similarly triggering. If so, follow method two below.
Resolving error pii_email_ede4508531a11ede4b07
Using The MS Outlook Web Program – pii_email_ede4508531a11ede4b07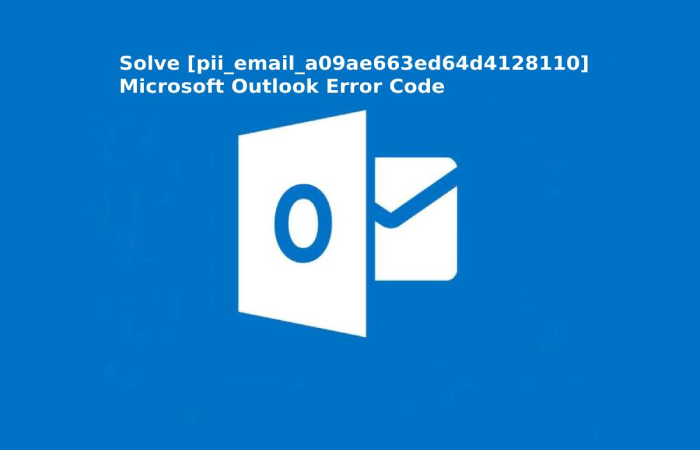 The MS Outlook web program is the best way to use MS Perspective Highlights. You never get a pii_email_951913e90540eed3d7f2 error code.
Click on this link to use the MS Outlook web program.
Others are unique in terms of their use.
Use an internet app instead of watching it
Upgrade To The New Version of Outlook
pii_email_951913e90540eed3d7f2; the error code is much more hierarchical; this is an experienced version of Outlook.
Remove the installed Outlook settings and download the latest form from Microsoft's official site.
You can fix Outlook error code [pii_email_ede4508531a11ede4b07], and currently, you can use it without errors.
Contact Support or The Microsoft Help Center
The above approach to handling the [pii_email_ede4508531a11ede4b07] errors works fine. However, these approaches quickly render [[pii_email_ede4508531a11ede4b07] from MS Outlook.
If you receive the error code [pii_email_ede4508531a11ede4b07], please contact Microsoft at this time. They will help you correct this error.
Conclusion – pii_email_ede4508531a11ede4b07
It is very annoying to see the error code pii_email_ede4508531a11ede4b07 on your screen when you email your friend's coworkers. You should always have the solution at hand and fix the [pii_email_ede4508531a11ede4b07] problem immediately. The methods described above to resolve the [pii_email_ede4508531a11ede4b07] error are the best approaches to troubleshooting Microsoft Viewpoint before consulting an expert. Hence, If the error persists, please get in touch with the Microsoft Outlook team for assistance.
Also Read: new windows december monerogatlanbleepingcomputer
Related Searches:
[pii_email_962bdc564590fabf44c9]
[pii_email_19c1cd5a30188df30ad1]
[pii_email_7b37e06e8fe44889f840]
[pii_email_ae102a57baa9f3f7f8ec]
[pii_email_1c62abbd9868e3cfda18]
[pii_email_bdc0a1da4cb178e25923]
[pii_email_65d8da16c51bfc70b654]
[pii_email_58a853765be9859c679a]
[pii_email_8ab65ac5b71eacb7059c]
[pii_email_d622364e0e8f744cd4d1]
[pii_email_19a6c5db3219e28a4c98]
[pii_email_18b0b93a61d952613aa9]
[pii_email_44fcaf1a0e41af2f1f3c]
[pii_email_d933910fcccd5ba918c2]
[pii_email_8fb44ddaa4be2489d4a6]
[pii_email_d5b4ca1952021407725b]
[pii_email_e334c926520e1cb473db]
[pii_email_584c7a8c36663d587534]
[pii_email_080a7d435bb0a18e285c]
[pii_email_de86ab22e870fa0ec7e1]
[pii_email_0f544dbf7fba8ed28568]
[pii_email_10728d5041f6f63d813a]
[pii_email_be87dc91d93b9ff18a60]
[pii_email_472076b89727cc208997]
[pii_email_f0310e1417773f6efb64]
[pii_email_02ad19227cf435a2991a]
[pii_email_b93d5f531f496762e360]
[pii_email_ae1a2b6e01a59b46b5be]
[pii_email_b32947e141ba8941ecbb]
[pii_email_b4844e69ae025303218e]
[pii_email_194cbefc5bb4b47f4dfe]
[pii_email_ec9f066acb13310f2467]
[pii_email_2647641b9654d2d89975]
[pii_email_13a6c7c9e805cb5edf3f]
[pii_email_dbc30c047c806c723b28]
[pii_email_8bb4fe5ac484a5ebb3b7]
[pii_email_88e96ab131dc5f8cf4e5]
[pii_email_9791969222958b4b04c7]
[pii_email_7d3f814f6fa84d07929e]
[pii_email_3d76a38c7baffa81fa67]
[pii_email_85d09b617fc71c877b81]
[pii_email_3ab3cc43cc1e13a096b4]
[pii_email_12d4ce8c50f70d203d61]
[pii_email_5db55f6e3d91beb264c0]
[pii_email_b1b25864d4f750589e2d]
[pii_email_6f4b9dae3b8dad404ee0]
[pii_email_e694345db2ab06fbfe50]
[pii_email_5546b798c3be88ac7179]
[pii_email_34eae9d5880f80c534ba]
[pii_email_fd51cecf73a9739aec9d]
[pii_email_2a54817687b7f8a68efb]
[pii_email_76e1986a9a296fc3bff2]
[pii_email_76a4a075d18fc0f3625a]
[pii_email_6deced19a17c3749fd75]
[pii_email_1f4fb51dc931c80ce2fc]
[pii_email_bbb29a22185649ce316a]
[pii_email_c127e20318ad02a31bdf]
[pii_email_d9f27087585fc57f5930]
[pii_email_d92e221ffb5bc091ba3f]
[pii_email_52f65507617e37242d8e]
[pii_email_c24c47bc6ea832c7e319]
[pii_email_7e064792a43cdb09839c]
[pii_email_0a854c75a619404071ef]
[pii_email_9bbc50ece18c9fdd1dc7]
[pii_email_dad3fe8988dfbfc0afd7]
[pii_email_8ee91c1b94a76dcebc85]
[pii_email_e86eb7ba5d1fc9f1c2ce]
[pii_email_9c015292b3557a85320b]
[pii_email_54ae25b8e2301520556a]
[pii_email_e664087521f8ef75035e]
[pii_email_6cbcb39eed935a0dc855]
[pii_email_31afc2185dec3f6698d7]
[pii_email_9adeb2eb81f173c673a5]
[pii_email_4ee390b4ad3558731f08]
[pii_email_baa639f43bd35ad24768]
[pii_email_c480154a55b49492e4c3]
[pii_email_84262bd05b6f19787e19]
[pii_email_01f232a73056b757fceb]
[pii_email_372a050eb4fd9c580bcb]
[pii_email_c276897201a2afe040fa]
[pii_email_9b0ee06e53064da6701a]
[pii_email_3bdeac500abf75b1d2ac]
[pii_email_109dc10751d0a4ca613c]
[pii_email_6646871c522f0bb34d8b]
[pii_email_f244dea11f1ef278758b]
[pii_email_9a88a89eb84d5b479ef9]
[pii_email_95de014ef5704d1427a8]
[pii_email_6f8571d8d77d5312db6e]
[pii_email_3819075a7ee2ffe4df83]
[pii_email_02f5c4cfa943aba55ca9]
[pii_email_cc348a6c26e4f139f337]
[pii_email_21a0d32a6ca512a57d40]
[pii_email_9f868aa7c643b2e0c430]
[pii_email_f96ae9fa948328384c27]
[pii_email_add3bec0aa66040404fa]
[pii_email_542eec7b753721959d2a]
[pii_email_3dc413c894d4ce983a64]
[pii_email_e8c292f954c994c0531e]
[pii_email_ecd9c1761a6481eadc1f]
[pii_email_68adcf3f426dc3f70ce4]
[pii_email_757b04c989a910599393]
[pii_email_17531a481a5255c62336]
[pii_email_5590dc3abdff1f597b2b]
[pii_email_2c4e9c078cb6be6bd713]
[pii_email_792ed49783f56af41a05]
[pii_email_1b522a826e21861460d5]
[pii_email_0558b75c24815a61c7ad]
[pii_email_1f6d179dcf2f027a760e]
[pii_email_4349c9fa66c1a42adf62]
[pii_email_e982c4b67cfda077d06f]
[pii_email_b8e2763b4e4ce35903c1]
[pii_email_0457fa212303078c311a]
[pii_email_16df6d11c2dad79b4498]
[pii_email_ce88886d27e447f4b048]
[pii_email_abeb1e1d2c6eed59d5fe]
[pii_email_1e1c7dd790e6fd20d6ee]
[pii_email_8eacc20ba4a430aeb863]
[pii_email_421e36dc5cdb7a7bfeb2]
[pii_email_01e745c2c72c40fde649]
[pii_email_95ed599c8f06d2abea07]
[pii_email_f1be179a72547d65538c]
[pii_email_b27116327a0968393958]
[pii_email_9443b6e8ca39c2353def]
[pii_email_b8c359dea7233f7947eb]
[pii_email_6fe2b4a57723ca70d7a4]
[pii_email_b64c89142db5ae0cc810]
[pii_email_631ecb328d62730e4502]
[pii_email_8264a5afceb8e4933cf7]
[pii_email_8be5ec24ca22a3cba7df]
[pii_email_8d1c38b1c94dabc9ed19]
[pii_email_7606082da04835796be6]
[pii_email_123df513d91d43ab72e8]
[pii_email_72e2a1c1589fa9ac19df]
[pii_email_2a24b0b4238253dce347]
[pii_email_a427253221614b6547d5]
[pii_email_be56273953e949f2e728]
[pii_email_adbef610daa955580efb]
[pii_email_21c99142cd0a4baa4606]
[pii_email_bf3faad7271da4b11f25]
[pii_email_4ccaeb776d20a5b51741]
[pii_email_0858349eb23ac17972cd]
[pii_email_59f0b7fff40efc853ab2]
[pii_email_5d2d0815d8e579fd961b]
[pii_email_a011930fe17eb44fbb2f]
[pii_email_dfe907e4982308153863]
[pii_email_bcdc58aba0f073bfe52a]
[pii_email_57bde08c1ab8c5c265e8]
epassport [pii_email_98aaf5eee41c24cc101f]
[pii_email_7ed00e49cc98e8564799]
[pii_email_1606b61a08e6a2cf4db9]
[pii_email_54996c069c7aec63f6b5]
[pii_email_0e3be4b86691d662832b]
[pii_email_974565a604e4099f5ef5]
[pii_email_c6262cd009adb695b765]
[pii_email_c325ae7e53544e1a7679]
[pii_email_cbd1aed95bdbe823a764]
[pii_email_9be9cc15c73ed373c538]
[pii_email_61573e59e1fea1d7b816]
[pii_email_d3a74bbc2e8c03bc4046]
[pii_email_06dbf457948b25b76ba8]
[pii_email_4a07ded4bf256c2e600b]
[pii_email_def26145daa09c5fd0bf]
[pii_email_22dc755f16012fe54e61]
[pii_email_fd716af44777ae023e29]
[pii_email_87ccd40b4a80d36256c8]
[pii_email_fcdee0cb626eafabca23]
[pii_email_d529be6aed71f5d7a6a8]
[pii_email_d1951dde4b44a4f0b5b3]
[pii_email_d2aa32d7270b429c1e77]
customer [pii_email_44dd6647767013dec476]
[pii_email_84491ea30e758f676e5f]
[pii_email_b4a060a5736a6196ebd1]
[pii_email_f8b968518e0efcddd80b]
[pii_email_5a3f70ed21f415521fa3]
[pii_email_9f864fdac1d5b694c2a1]
[pii_email_8140c43be92957106cc7]
[pii_email_5df70dfa05d9b2c10f6d]
[pii_email_fd1e03e3000fa299d03a]
[pii_email_5f1b18ba5a297c7cff38]
[pii_email_06bf0609898e25bd8f65]
[pii_email_5fbcf50b25ec4ee85e97]
[pii_email_b436a47aa46e4c1e71d9]
[pii_email_b90d5326816771df0fd1]
[pii_email_87e80ec719cce657904b]
[pii_email_5c00ca9e78bceaab3eaa]
[pii_email_d57ea6a877da58d9c23c]
[pii_email_06dfb3929a05f8508cc2]
[pii_email_c31d570e7c4126cb09ff]
[pii_email_5c5a35b50824e6f67934]
[pii_email_38b8df0100e99e1844c8]
[pii_email_ec5341e2a58b5181ca0b]
[pii_email_86d3d0472b21c7297e96]
[pii_email_b5ee57188c48827f019a]
[pii_email_1a66508c2addd8ecbf66]
[pii_email_00fe4a950e63041400c7]
[pii_email_460af109a981281df848]
[pii_email_d9a5bcbb85bd93ba789a]
[pii_email_aac0519a1f9d56bd9063]
[pii_email_d2d8e81cc68fec358141]
[pii_email_e5227762dd855894ea19]
[pii_email_e680dc4e016e06a24b93]
[pii_email_83f162fc069a785fb89e]
[pii_email_39bb22deb644eae697d7]
[pii_email_7d443151ed8b9b4a715f]
[pii_email_31292814763ad1fd1fdd]
[pii_email_1fddeef359b56c4f7aed]
[pii_email_31902db3ac4e77e17b91]
[pii_email_9ee61b9800135c2eab24]
[pii_email_1fd6e47f03eacb12043f]
[pii_email_22b62d04fe32a7f0d85c]
[pii_email_ffffab618b91432577c5]
[pii_email_3b32509c260f6b795e2c]
[pii_email_2d96274efda39d3b686a]
[pii_email_c204a87548426b310b11]
[pii_email_c7fe030f827f97410be8]
[pii_email_1789eb0002ca811b4236]
[pii_email_63a94471b4362b2127a3]
[pii_email_a4a51ed178eb6538a6f1]
[pii_email_44382b8fa01d57bb8fcc]
[pii_email_7e6cf3d9e1ea943a892e]
[pii_email_271eeadd9bbb126c3ae1]
[pii_email_957b47c4c286ac53dd82]
[pii_email_1c4a89f651fa49c54a8f]
[pii_email_b13e8625460565295890]
[pii_email_2db3166a0b4b7bafcb39]
[pii_email_4b3d5071e4bca6b50751]
[pii_email_243b02a114b45927b8f0]
[pii_email_80c7eea14f93dc19f156]
[pii_email_c5e65fc1baca992ef05a]
[pii_email_7984f835703b413f0db0]
[pii_email_0f9718825e6a6bd9a30e]
[pii_email_3b3cb20d29deb7c5250c]
[pii_email_54b922750228d50ef711]
[pii_email_dd77a421adec4d9b5149]
[pii_email_6fe257ff7f60d78c1093]
[pii_email_61b6cdb969ec6965edc0]
[pii_email_ea9b0be338150d03ab56]
[pii_email_82edd96123b8b3a2207b]
[pii_email_0542d1b31a4766bcabf4]
[pii_email_f3e1c1a4c72c0521b558]
[pii_email_89c0da4bcf24cf90b4d7]
[pii_email_0e4cee3150d83a63119a]
[pii_email_23054e9689bdffc6105c]
[pii_email_6de7138597e0f66e889f]
[pii_email_eb435fd2fb16ff0e838d]
[pii_email_ddba05659efe02a95ad1]
[pii_email_d20878d40cc0cc93e8b9]
[pii_email_d9e9189d2934e672b509]
[pii_email_1ab8ceb33ceae72d3868]
[pii_email_d1d12c838a9f42b5c1ef]
[pii_email_8b7979f00743e2ebeb56]
[pii_email_ba093251875f8cfb4bb9]
[pii_email_0a88ba736c14af5ad2fe]
[pii_email_ba1825812bf92c54a316]
[pii_email_06cb9bbd0c03adee3f3d]
[pii_email_b5c4b946f3191263e60f]
[pii_email_cb10037ecfbdca426221]
[pii_email_9a3420741868d53b60f5]
[pii_email_bf26fc25f1a493e656c5]
[pii_email_7b6edb9f936c9f8f2da0]
[pii_email_28b076cb476ab52a43c8]
[pii_email_2da812d3857001f44459]
[pii_email_899e1f60e2fe5c0194e7]
[pii_email_26fc93009f8013f72949]
[pii_email_99baebc4bd114a5167f5]
[pii_email_33455fdd7cf827176b7c]
[pii_email_093f5e68c65a6865beb3]
uae [pii_email_908722c16629e401f0a9]
[pii_email_4349dab0e0760840840a]
[pii_email_1ab8f81a1a12fdde2fc0]
[pii_email_56ab32fb2f7e79589ab6]
[pii_email_008b27e850ce39a1af42]
[pii_email_d0a6416aaa24e5949351]
[pii_email_7aa1063d0d4a455b59e4]
[pii_email_929e79c0b20c5e48cd5b]
[pii_email_8c96c1c23f5914dd67d1]
[pii_email_207ef19688213a88b930]
[pii_email_237d6c638edc999782fe]
[pii_email_75420ce192c3c91ff709]
[pii_email_9627464d4180758645ee]
[pii_email_4119d27b4621aee5b33a]
[pii_email_d2e750f877188400c641]
[pii_email_f111b3e5512a737f08ac]
[pii_email_e6685ca0de00abf1e4d5]
[pii_email_fc6bb3cf943935546c92]
[pii_email_1ea9d920d85029d3a44b]
[pii_email_5967f57b396910a3af35]
[pii_email_d4a7d57ed57daa8f900c]
[pii_email_f7652fffb57afe35c207]
[pii_email_e0a71a33b80cdc1b1f88]
[pii_email_b7cd632d8fda97c76371]
[pii_email_436e99e3f2061846054a]
[pii_email_f08a03a4a5d8f024cbfe]
[pii_email_73c8e4ea57b89abb769d]
[pii_email_2374823fab3538d374d5]
[pii_email_db2107be10ec3fe576c6]
[pii_email_3d54854b8fb99ddaa6dd]
[pii_email_66313b5b9dd3a007a17a]
[pii_email_6549000b0bae519778e0]
[pii_email_5c84def00f08552ef0e7]
hilton hotel [pii_email_1308dd23aecf54ebbfa4]
[pii_email_4c3f3d0b9797847f9d81]
[pii_email_432d614350bbed592812]
[pii_email_54087155d495a1e424ce]
[pii_email_05bccc7a7adbc95553d0]
[pii_email_cfa5c737c13310985ba7]
[pii_email_630ad863a3a8b5e610d8]
[pii_email_42aafac3ab8d70795cae]
[pii_email_1630c325b6e8502bbfba]
[pii_email_490c5bfbe5a0f65fb4e2]
[pii_email_cb4a0810056fd00d7e29]
[pii_email_64b0e8ec64f9132deb34]
[pii_email_88c23ed318d85b97ae27]
[pii_email_f5bf195eae7eecea31ad]
[pii_email_f5ddc2ff64ba6ff68177]
[pii_email_8febc8a92ffd406488b6]
[pii_email_8aa1305596c36125317c]
[pii_email_5f4748d677a06e86e63e]
[pii_email_f05d46716cf941fc5375]
[pii_email_e7ffc2d840da7e69e2c3]
[pii_email_d84f192780943a1da0a9]
[pii_email_f15699df6f53ee0501b3]
[pii_email_35d0c839b7bd34e10694]
[pii_email_2e949a75a4321f5446db]
[pii_email_cf92f0097b43d1198cd6]
[pii_email_f5ccfcd5b2f3b3744e89]
[pii_email_cc859b8682027e1888f0]
[pii_email_ee1e6bab8a01422c0d8c]
[pii_email_1c75b5dfadeb08c2effa]
[pii_email_13cb9a35eb9000058d7a]
[pii_email_5802539c66efd735c027]
[pii_email_ad80caa52fff498eb7cd]
[pii_email_fbb6ed64732792bb0042]
[pii_email_d5c92dd50f875c92ed9b]
[pii_email_ec21a590b926ab767bc6]
[pii_email_56209fb05be4a03f5719]
[pii_email_0e0beee8054ea3b0040a]
[pii_email_6a2c4204b52f0a737c19]
[pii_email_9ba10b0cca8aa5a82523]
[pii_email_62661059f6787567015f]
[pii_email_75ec8022baf797732955]
[pii_email_7bb5b1c44baf06dda1cf]
[pii_email_21370a9af7855de69794]
[pii_email_aa228be7eef0ed0b563f]
[pii_email_0e0a81095d7a2907cc18]
[pii_email_06b6a611819b0ac98346]
[pii_email_0e635fc6d22819e960ac]
[pii_email_7fc1e664fe421eab034a]
[pii_email_11e2e75f4719073dc9a6]
[pii_email_8de3b7943eb745507bad]
[pii_email_988083e09f5b0a9ab398]
[pii_email_e15a8253a37f6183dea8]
[pii_email_8cbad4f7a86856bac7a9]
[pii_email_e37ad20114b092791664]
[pii_email_25b3cfa5473463b1f7de]
[pii_email_c69b5cfdee0df4067cec]
[pii_email_f64b98499832597d38c8]
[pii_email_10bf96b5e5d99c65af13]
[pii_email_c37c98d71b5f479baa33]
[pii_email_c9c9e07a0b7fbb5c6ee2]
[pii_email_bb94a725b2ef718a9cde]
[pii_email_50bc718088bf149dc62e]
[pii_email_55d706553933a1ccfa5b]
[pii_email_1d0a7cd4ff4b7b919ece]
[pii_email_289dbc0fb75641edb530]
[pii_email_899c9ba393c199a89c44]
[pii_email_c2bedf7d4ff45e60ff9c]
[pii_email_1852d40e36b86f73c64f]
[pii_email_bf5be686ba31954c9f62]
[pii_email_4222418bfd0655fc4166]
[pii_email_f321807c1733fd7087ab]
[pii_email_0664ce8e6cc471003e04]
[pii_email_4afe3dec90210a1d8005]
[pii_email_44c144199d02df92208d]
[pii_email_1af564080ca329db0ce3]
[pii_email_0ff900af60d8f67c5856]
[pii_email_42c3dfdab4b2261932a7]
[pii_email_962f039c536e1456ba85]
[pii_email_39d81808d5e021fde541]
[pii_email_ae03606c544d4b3d3d3d]
[pii_email_b3fa6eae1c020cf5f5a6]
[pii_email_d0003d9c6de2979dc40e]
[pii_email_b94ba70cc1bca6f7e7ab]
[pii_email_6399c10220d103ea7b0f]
[pii_email_18e7c841038014d9031f]
[pii_email_d880923e8f4aad7a3e47]
[pii_email_12c3f47c6299ca218a23]
[pii_email_87d700a05cbab9c8b42f]
[pii_email_141fdcb2e8b8edda41f4]
[pii_email_e317d23d6c0977844017]
[pii_email_e1238e4df5d3ee57142c]
[pii_email_985491dc75886609e04e]
[pii_email_0d624521a1ad52c6078f]
email corniche [pii_email_af40df2062f30635c606]
[pii_email_e64c4c710cf59b1e751e]
[pii_email_414ad830c4b119e97650]
[pii_email_05a9259e98f3b091dccc]
[pii_email_3a797b625088b760c16a]
[pii_email_4b7414a881ead09f304f]
[pii_email_ff18a9b83601308685c6]
[pii_email_8660a6871953f209cd1e]
[pii_email_b4dc0904a04cb6864b06]
[pii_email_a6ae69d9d9367c96361c]
[pii_email_56c12ab7ab8b5550f022]
[pii_email_44b142f4dc1646fe909d]
[pii_email_b24ab7024998bbab6f6c]
[pii_email_6a1c79fcb5f8f505ecf8]
[pii_email_99d292a2b4fa2b914423]
[pii_email_d8a43158007bf3de9744]
[pii_email_5ef278a92441aab43f92]
[pii_email_335566ba014837882ee2]
[pii_email_75779018064bf81ec335]
[pii_email_763dc4fda8fb456ee409]
[pii_email_b8d196289eef8dae13bc]
[pii_email_b31c179c163f90b2324d]
[pii_email_a410f604c76d06efb4af]
[pii_email_aebc427a8b4238c27eb0]
[pii_email_293cd988746f9c5f09e1]
[pii_email_eacb42937f2b9ac68310]
[pii_email_4f69dfd73084038786fb]
[pii_email_0ea1cad390e8e8813c37]
[pii_email_aa430874e99de52185eb]
[pii_email_0d25246f248526a9632d]
[pii_email_d6012b85bdba038bbd14]
[pii_email_bfaf6d1910844ee74146]
[pii_email_fc98d56148b72750f509]
[pii_email_9c4d38091ff501f8e65c]
[pii_email_9124763fc2783eaac58d]
[pii_email_e7363cbd44fa2e23fb3c]
[pii_email_1c9bef210c0843a90919]
[pii_email_66f910436aad2daac83a]
[pii_email_d7539dc5303e2e04d80f]
[pii_email_138c4fa07befabb7228d]
[pii_email_60c6899fc3ec3f28a0e4]
[pii_email_909d3624ceb62de373a2]
[pii_email_cc19e18cc002921536c7]
[pii_email_543dd3c6dbe83f669d79]
[pii_email_76713b5505273ed5c2ca]
[pii_email_a8768b796ebb5825c864]
[pii_email_c7c462279b68645a7a44]
[pii_email_d6ffab40ddd0216af202]
[pii_email_26447779cb6eca7ac1bf]
[pii_email_e387b02c2f6b57697f61]
[pii_email_110ea8f14dad6b6a6295]
[pii_email_dd265c2c520e106d4202]
[pii_email_3e197597ee65fe8bbfeb]
[pii_email_f886fd508efbc849f3fe]
[pii_email_c650b91ffd01ce72a628]
[pii_email_f7f7dd25c62fcf4226f4]
[pii_email_25d423048fb01d245635]
[pii_email_8ec6e92533278a238739]
[pii_email_07f895881238713ae78b]
[pii_email_5b0a77c375a72c67891c]
[pii_email_b8f3a9af8a9523524a66]
[pii_email_0a03969dadc05d528570]
[pii_email_ceb7c608485933b1c58b]
[pii_email_6451872cfd0e3d2bfada]
[pii_email_78d23e3f83864141710a]
[pii_email_078fc447a25a4da3232b]
[pii_email_60ac9c74fe1cb446671d]
[pii_email_82095d93a847f8bebe8a]
[pii_email_09c3f42313ff2f7f0c29]
[pii_email_5ea778193af0e7b055f7]
[pii_email_f4a746f33f11fe24e17b]
[pii_email_0b7728898e6a74be673e]
[pii_email_a37f043b537cf123777a]
[pii_email_7c16422cca8ff347c08e]
[pii_email_791570720885898acf97]
[pii_email_b3ab17cc790600830e16]
[pii_email_c06d63c72ed5a1a5da05]
[pii_email_6059b826dd0ac504d30f]
[pii_email_404a988edf97c7230c1d]
[pii_email_62a3ce5c2756b9004226]
[pii_email_3095b697afb54f213df8]
[pii_email_10eef161846563af7e6e]
[pii_email_36f797be31df714201be]
[pii_email_be3787fc9a55fee188b5]
[pii_email_219471f856bbe9b5eca5]
[pii_email_616359225a0d301f3776]
[pii_email_0b04d3bf3e14c41718a9]
[pii_email_eddf4e88089aaf90885b]
[pii_email_7168ac5249d1e8e16429]
[pii_email_31c60db84fbb691a88db]
[pii_email_29e9b3d646f2b698d516]
[pii_email_918fd100fbf75ef0789d]
[pii_email_9b72f38749239a5e5acd]
[pii_email_082ec3b6c4b82c169268]
[pii_email_b6bab1b4f118a3965c10]
[pii_email_7a7b0920a1cf6b56ed8c]
[pii_email_4022c3d696baaf7ab558]
[pii_email_a6d1141bf73e30355457]
[pii_email_49accb9e337344dcd177]
[pii_email_3d0d5e18d64fe9535754]
[pii_email_e6775c6890e2e4c1c656]
[pii_email_1b7f033abe586802358e]
[pii_email_eae9f93e360d7e65eddc]
[pii_email_ec95c6c354259b03d589]
[pii_email_d454df58988b1f2099fd]
[pii_email_e7353d0382a623fa4a02]
[pii_email_da57a3ec680264ba3124]
[pii_email_67075eb5a937db9839b4]
[pii_email_60ade3da3b084467e1e7]
[pii_email_68bcd4216068ab1641f8]
[pii_email_21c21c2683cf0ed51946]
[pii_email_6832f10b48ec2a6da1b3]
[pii_email_94f9c575bbec642bcfad]
[pii_email_452ecf60bf62a441cf95]
[pii_email_ac95d5671c49ba82ad48]
[pii_email_d162c00988e5dc1fb6b6]
[pii_email_597ef8a9663b2484d915]
[pii_email_3407438f18f138c3233a]
[pii_email_00c273f06926f20f8359]
[pii_email_3f93334cf543124a884a]
[pii_email_0d5bc0a2e27a048cd946]
[pii_email_35ec5acbaa8242b7da0b]
[pii_email_94fbe1f0f03742cd2bc4]
[pii_email_5f7a54946d011f61fc8f]
[pii_email_96a3e6cdf755b107c068]
[pii_email_06129d3e5bc8e4f5240a]
[pii_email_44aefad402d482cdf5de]
[pii_email_0485d56d28c1cc8d403a]
[pii_email_48da44a4d9a7f61445c7]
[pii_email_af77836a4458545cf5f9]
[pii_email_d53a932d1bfc51f8baa1]
[pii_email_ea0cd01ec72976d7a113]
[pii_email_23d55c652cf35a9e253f]
[pii_email_13024f7da6363f700fd9]
[pii_email_d23b32c8165d96bec7fa]
[pii_email_3eeee5f7a32463f46ce2]
[pii_email_aac7e046c04de37a6d48]
[pii_email_34ffea4a53e7c92515a4]
[pii_email_565e39a95464fbd018b3]
[pii_email_c3571ed2e74ca8fb75ed]
[pii_email_aad6ef0d9681ad9b827c]
[pii_email_dcdba1db66cf8e042121]
[pii_email_de8fb5460b818ab1bdc2]
[pii_email_4165d722479b1164e933]
[pii_email_63d5e130e72de19bc5e5]
[pii_email_97e65664a1fdad093445]
[pii_email_2b2d7693ed5f89270ed1]
[pii_email_505f976a31bc2cfb9f5f]
[pii_email_d962c6fc9e3008a181cd]
[pii_email_847cc9a52fa7d2c59d1c]
[pii_email_d90784a625f905499b6a]
[pii_email_526d6ad06ff440132f73]
[pii_email_f04d3a64d5768cb90aa8]
[pii_email_fd47f7e60d2d0a5be0c9]
hani [pii_email_7c9f0dc74cbed7a55fff]
[pii_email_4e1f2eec36c6bee2de4f]
[pii_email_59bfcbe2a7ce27483c69]
[pii_email_93862d0114701835bb86]
[pii_email_6085f02ef6d0eca93f1b]
[pii_email_98c641e3370f53c12687]
[pii_email_484019f2122423156d78]
[pii_email_39c91ac96e7585dd17b0]
[pii_email_0029c100b9504f05e69e]
[pii_email_38f1a128ab88dc81b065]
[pii_email_318043f309707fca0c73]
[pii_email_0798565dc562e037e96f]
[pii_email_345fb49677d3da4541e3]
[pii_email_333b406dcf6a7c320689]
[pii_email_2d7b53619c09539dc238]
[pii_email_1baed81ea17d77f12b84]
[pii_email_d3f17e8f9dace622336f]
[pii_email_0d4718dd1ca17b1a28bd]
[pii_email_6e9029b77752f132848c]
[pii_email_ec986a5f186ec53f0b7a]
[pii_email_59be4042057d9534c6e7]
[pii_email_1b9d036731e33ec4f28a]
[pii_email_65d44e031e7d285f2055]
[pii_email_ba5b8c65a8d3b1042bab]
[pii_email_d26b9fc7817d0d3ddda6]
[pii_email_05e77a7992f404aa0ebd]
[pii_email_cb9ddde944a2207f31c7]
[pii_email_16247495f92b4cea13a2]
[pii_email_5cec44cd194899e3d899]
[pii_email_69631912b9da8841f0a1]
[pii_email_e25b5f38e0f594224408]
[pii_email_80cbf7e21f5bb4f73640]
[pii_email_88ca775f10cd2e1dc1e3]
[pii_email_df4e6f6fdb8f328b29a4]
[pii_email_67c58ec6e63553c60421]
[pii_email_cde7d48fd06fd72a6a22]
[pii_email_a88374cd5b4323d54bc3]
[pii_email_cad03364bf651ddbb27c]
[pii_email_647f6c466a87a2a7f89e]
[pii_email_bb4bd437ef4da5740d71]
[pii_email_5561a2ffa4bbc4cec424]
[pii_email_640426891ba4d7ba9bd3]
[pii_email_6fac524fa0ba2ed64757]
[pii_email_cdb2dd9b2a4b4562e852]
[pii_email_68ae830ddda28e2e62cb]
[pii_email_6761961f0a0a338a5c65]
[pii_email_1bb8cd59eae6207508d1]
[pii_email_87eb16d5270aca094f6d]
[pii_email_e7f9bf2c5f0e6c175b8f]
[pii_email_62e91a92026e4f3de77e]
[pii_email_c6778977397d84cab471]
[pii_email_d4b10d95efd0eedcfbb3]
[pii_email_712e7f56bb10aaeedac6]
[pii_email_54b26425e6e539642184]
[pii_email_f8071fe4fec7211da3a8]
[pii_email_d18f21edcd1902caedcb]
[pii_email_3de4014af20d0c421af6]
[pii_email_4d7848b30b5cbcaf332a]
[pii_email_995a460211462b4e4260]
[pii_email_f43b509c32aa7200cde7]
[pii_email_ddde5d488d7b687af45d]
[pii_email_84a15e8187da2ad58d5e]
[pii_email_3417be38fc1604acf121]
[pii_email_d606683a843169b6bebb]
[pii_email_18041fb69e29e9cb1ff7]
[pii_email_dc27554546c35b8135eb]
[pii_email_5df3cb575cdca9ab306e]
[pii_email_366ad325530a6ad2149d]
[pii_email_91903608ae70ac65e894]
[pii_email_cd4d13a8bbed44b28f4b]
[pii_email_e05cd7ee115c93b85ab7]
[pii_email_4ef6bde0e07690dd87f6]
[pii_email_511fcb8cf4325714a0a7]
[pii_email_314405e6e915310c5fe5]
[pii_email_0bb1cb08cf03f7b2719f]
[pii_email_8df81d059c7380f2b1af]
[pii_email_137c70ef6f3edf1ebaa7]
[pii_email_f1f39a0f142325bf6bc6]
[pii_email_eb57168fd7b13f2d20c6]
[pii_email_9930e07e53e6345d5962]
[pii_email_b2f1569f42a6f23c46fe]
[pii_email_2cb4bfa39d07326580d4]
[pii_email_3ce49323b719a6d900f5]
[pii_email_161dde42981b02e6788e]
[pii_email_eaced7fac7b6ba303ec9]
[pii_email_984db27f283e95dd5c32]
[pii_email_2da87e2457e385154f4d]
[pii_email_80575232010434a68cf8]
[pii_email_5924f569662d3740b1d7]
[pii_email_8795a995b9aaa16bc134]
[pii_email_8dea0a67cdb6cce44495]
[pii_email_1f27b70be71d7f51642c]
[pii_email_b8deab5cf87dcd91fc85]
[pii_email_ad06699fc116214172b5]
[pii_email_79cc2b13471822f419e3]
[pii_email_b7b11284762ae859d677]
[pii_email_d278322c33efc54591b8]
[pii_email_56fe0451d5d89966794a]
[pii_email_dbdc3403879ca538b639]
[pii_email_d486134b7f6fcc8f5a32]
[pii_email_d8b5d1e11bf6dd82c0ae]
[pii_email_84ff35142d0b0c6f3434]
[pii_email_65e6b7498ce1529575eb]
[pii_email_aec1c32c613ae0766dfc]
[pii_email_a24ed8b33620ba844afc]
[pii_email_9c44073cdc987f03c1c2]
[pii_email_79ce73723b4c4bdb2166]
[pii_email_2b1f94029ed66cad237a]
[pii_email_38f48f983acef66c5911]
[pii_email_65103b4d89c8e92b9fe7]
[pii_pn_10062f79572d1084c579]
[pii_email_efb6f53cd99c705335d6]
[pii_email_0436fbff634446745810]
[pii_email_8c1c4915e3018d9a4c60]
[pii_email_6d6b60ec227f08c86217]
[pii_email_9b8f63e0a242e7382914]
[pii_email_2082fc510a8b66aea925]
[pii_email_06d7c117c584930ef1ee]
[pii_email_f7b7df3ebd867a671831]
[pii_email_0910ffbbd8fa42b3b069]
[pii_email_6708ee95235ae398ee36]
[pii_email_c2c58ab256cb4a001234]
[pii_email_5a36659028b0a5e5feb5]
[pii_email_cbf1ca3dcb9fc49043cc]
[pii_email_c81d9e3aec7b3a7337d5]
[pii_email_5e864cf19ece46c6a4f0]
[pii_email_a5daa7d4fce2177d1327]
[pii_email_331bfb36b7d62c9d2c90]
[pii_email_2cee5d11c599e9858284]
[pii_email_81d80a8453c3aaf6a528]
[pii_email_5241cf0b400ac7577e61]
[pii_email_d30bb4cde117c2a12773]
[pii_email_c13d0300b4d9b0af902b]
[pii_email_6cfc20957c2456f2bdad]
[pii_email_f3e13ccca55a4f6496a5]
[pii_email_92fa94887b6f347728c1]
[pii_email_57225386bf73d9da185b]
[pii_email_42c07d436da094599a15]
[pii_email_9acae59faa92311a74bd]
[pii_email_9e68c4a7002740705ff4]
[pii_email_5008d5947fb22e571c1e]
[pii_email_aefb3c17f359c3952b71]
[pii_email_f9d1cd5f0a6b033e41e1]
[pii_email_257c8d6ba7ee17d5d34e]
[pii_email_fff85391f046ae3005c7]
[pii_email_418cc63a623e60807000]
[pii_email_e158a42c72b6f49c8fed]
[pii_email_e749274d76d0e4c104d6]
[pii_email_e0d453609c53f4874ff4]
[pii_email_7a93a6874f9b2b6e4596]
[pii_email_08ca5b6708da18e016cd]
[pii_email_cc948a228d3a8f7330c9]
[pii_email_ce2df47091dac6c96e8c]
[pii_email_b3ab25ef8474c75e30e0]
[pii_email_3d5269b44ca729d119d5]
[pii_email_33547e69954f94cb1923]
[pii_email_eac4be5cc93132026c2f]
[pii_email_04c9d4c1f515e0df3ed5]
email [pii_email_b4a060a5736a6196ebd1]
'[pii_email_08c8dc02e82933de2603]'
[pii_email_97561a3767942c6b9abd]
[pii_email_2ece87e964dd0cc6c91c]
[pii_email_2c09750f6c02f56e8ed5]
[pii_email_7731019260a9cf1c6a52]
[pii_email_747fe96a4d081a4170ba]
[pii_email_92cfa6a8416490196784]
[pii_email_c8620dc950731a87f4ba]
[pii_email_5c3ac988024ac24f3174]
[pii_email_8238e7dc53cc6f66a4f2]
[pii_email_f409485169eb94459632]
[pii_email_834b8c8961987ab93f5f]
[pii_email_320a029bb314e1e2ee58]
[pii_email_c7304ec5e6f400fae362]
[pii_email_54008a60b7e9efa73104]
[pii_email_7e86f515d513607418d2]
[pii_email_fc113f12b545ffb1665a]
[pii_email_b6714ba1b206c6ba3182]
[pii_email_28e87c452c27e2c22cb9]
[pii_email_45f4a1892bfdebda251a]
[pii_email_3037d3b4f25ea12edca5]
[pii_email_444f9524149717dba5b8]
[pii_email_5aaee07fdd3183edf156]
[pii_email_1ab3efc4caf21e193852]
[pii_email_58eb3f3ad161c1bf9128]
[pii_email_7fbeb9380250dd0d1c3a]
[pii_email_4eaf89411835cdf64548]
[pii_email_82bda8bb2692f1c43295]
[pii_email_6b67819e98bf72cf4552]
[pii_email_b04a0d883a860b7e6ed6]
[pii_email_3ec7cafc381e0c2b44ce]
[pii_email_3dd22796fabc116f8c62]
[pii_email_b6cf82c7a98725472dbc]
[pii_email_ad0091fcc4a08b9c5251]
[pii_email_7b064aedc7aeb870c4df]
[pii_email_27e18c103ba675cd3634]
[pii_email_4cbaf5917b016f85d175]
[pii_email_cacdb1417ffa3ff2abc7]
[pii_email_c1cb0ce038c5e83ed2be]
[pii_email_584c7a8c36663d587534] results
[pii_email_ab1782f704b5c20d3096]
[pii_email_666b8ded498b14defc6f]
[pii_email_751df28d30142741dc7f]
[pii_email_b6a9368c5116c33d3ba9]
[pii_email_cb7a1945a7228045b9c1]
[pii_email_43626f75cb59a26dfcad]
[pii_email_4e388b0c0a65fb4d90b1]
[pii_email_c9ff07f8af5b5d6ca7ab]
[pii_email_9a21e6f30a6575c1e26e]
[pii_email_44580f2cb703c40fbac3]
[pii_email_2033fe80edc28effef74]
[pii_email_d63243a4571724095d06]
[pii_email_b89ce037116b6ee3e4a5]
[pii_email_bea6adf776cad578e570]
[pii_email_c46b310b81b87bc5f0e4]
[pii_email_9282986134278ee78116]
[pii_email_60b9a04d89a78a0e9e85]
[pii_email_803ad841254080711325]
[pii_email_2de39cb6a73ae2ac2451]
[pii_email_ce91f102efd01872470e]
[pii_email_7b39c7f1cc77b1fee4c9]
[pii_email_92e7e78d159450638645]
[pii_email_e078afff31af3066f0ec]
[pii_email_9fadd9117de2da1a7092]
[pii_email_3f9cfc24b441a249e72e]
[pii_email_259b18156926c49f10ee]
[pii_email_ef8b6579d9e08ca66e4c]
[pii_email_54b09f3579467643fa26]
[pii_email_700fd0a7b62b2ce917a8]
[pii_email_425bdaeb0ffc59facda7]
[pii_email_262ba606e824b6b39775]
[pii_email_c51b2fa4bcb13ae50849]
[pii_email_2f98d42ea3294e0fc48b]
[pii_email_5036a806f275340658a0]
[pii_email_71b69fffc6d8365d645a]
[pii_email_242a86183d0e71648d43]
[pii_email_99e543fb7b9f5e39dec7]
[pii_email_5284ded955acc2d52b04]
[pii_email_7663b1551bc645f11f3f]
[pii_email_2b6e04938aa43c930dd5]
[pii_email_c9319e439c625b80e725]
[pii_email_3e4b18d0f9afefa23352]
[pii_email_48f0ef3bd2da98c19ddd]
[pii_email_873046ffaaf6ac100d57]
[pii_email_e60d2faa3423c6b9d6fb]
[pii_email_ffa34adef6126ba8f69f]
[pii_email_085c9a7162bcd737c8be]
[pii_email_b283c2c91fdac7f84a76]
[pii_email_65164fdf5837ca98d838]
[pii_email_892b4ac3928ff537c089]
[pii_email_3e02571122d6e52a5a13]
[pii_email_ae3e64b12bb572f20a18]
[pii_email_265cc5cd09e6b3bdc4a6]
[pii_email_54305155e24ca9ac3d54]
[pii_email_6250fd046525c4a4112c]
[pii_email_55101086766f82d89778]
[pii_email_20ecaa6be155c72011a3]
[pii_email_572e59e4ed7584258793]
[pii_email_d53d788b485fbba9e643]
[pii_email_fb5b21e1cb14edf31c72]
[pii_email_b13e32be80c534725baa]
[pii_email_1ed6d4c35042a2c8285d]
[pii_email_ea1654521f767c97103e]
[pii_email_4fe944ce1e857e160124]
[pii_email_ad106dcebd9baf5a0e62]
[pii_email_26aa293267694c948e3e]
[pii_email_b4cd96111739e9a66353]
[pii_email_3374ee7054a13a5c617c]
[pii_email_3d0aa4e2c6939e28cbf1]
[pii_email_a8b29c97c60dd7db69f2]
[pii_email_f5d27df371f232355f19]
[pii_email_8cb45907f6e3b78cce40]
[pii_email_bf2b9628b7a9f1ad1c60]
[pii_email_8f02d23e7cb863a0aaaa]
[pii_email_3af2c86f1b34f8958d25]
[pii_email_070ae1b1b7601e7e833f]
[pii_email_0dc80b698053e8927c6c]
[pii_email_4952c766564ea9207a8c]
[pii_email_c8afea8361ca44915c64]
[pii_email_65dc31f36a6ab1ae0640]
[pii_email_40dca94af3aa6978a72c]
[pii_email_1a398a86079d49f3045d]
[pii_email_627b0834f2b6c07566a2]
[pii_email_721e0033a4d3f6546786]
[pii_email_0c133d6527ea55224c26]
[pii_email_ca5a08346c51b047170b]
[pii_email_8b3ad8af9cc6b3791249]
[pii_email_704f5120d601e0083f38]
[pii_email_da9d3f0fc90ad96d48dd]
[pii_email_f2ae44424bb5780a09a9]
[pii_email_08602af5b73dce79bb45]
[pii_email_49d9671ba79309acb6a2]
[pii_email_b4573b3eb013b4103956]
[pii_email_8ee4c97b24e1a4c8324f]
[pii_email_9898471864e33836e88d]
contact [pii_email_9307d45d04b57f7fa7a5]
[pii_email_0c197365f1527a331506]
[pii_email_bb09dee98c222e4ed80c]
[pii_email_ce808ed57b5420855261]
[pii_email_ba392c2db4505b901185]
[pii_email_00359d5c8d0bcfe3afad]
[pii_email_5cd5ad07cd516b18de4b]
[pii_email_6e97987560e48750f044]
[pii_email_9b182f8302caa8a75c6c]
[pii_email_585b6f5749e53a0dc465]
[pii_email_f78bb023cc8ead1c40a7]
[pii_email_9163b8f2041501d21d44]
[pii_email_825b0f626cf289b04701]
[pii_email_26d1d6dbfcd96dc158de]
[pii_email_a505c42acd11f952dfe0]
[pii_email_65dd34561ca1321d9143]
[pii_email_193d12fc5a26a91f124f]
[pii_email_fd6299e8e12b13b4938e]
[pii_email_0f9dfedb505873b22156]
[pii_email_db6bf45c284bdb01a6a3]
[pii_email_7017ed5d96985eab5ec3]
[pii_email_414c9f66ad433cb785d8]
brenda sanchez [pii_email_797639f7de1b1386cecc]
[pii_email_3b642868b301e6d2bbe5]
eta [pii_email_b8925e07bffba741c5bb]
[pii_email_3553e14e20d3c9690523]
[pii_email_01ca8e6971e1c3167bb8]
[pii_email_d22a38f39d841044de40]
[pii_email_8b19e05136a92225fda5]
[pii_email_5f5bd95c743c9a963816]
[pii_email_b6c46851eb56440b3a77]
[pii_email_d7dd40947af685a725a9]
[pii_email_1c5c95e829eb6e99630d]
[pii_email_290f4039c2521dfaf26d]
[pii_email_6a0b8478346d182172d6]
[pii_email_324653cf0746e811f715]
[pii_email_0a79fbede8ec4fa265c4]
[pii_email_1bef86312895d0c1353a]
[pii_email_2a2df3e854b1f4e0663d]
[pii_email_28bc2b98ec8bfd097a0f]
[pii_email_f62528108462eb8b4e83]
[pii_email_1d719b82adcd5ee4b5c3]
[pii_email_801143bbe8f53ca8269d]
[pii_email_cb52e527e55dd9d84cb7]
[pii_email_f763ccdca75e49fd69e2]
[pii_email_a0b23eab785fda1cbd4d]
[pii_email_cf35b6b22b4c113c06b1]
[pii_email_9b7a055bc34d14c85854]
[pii_email_dcb16a8720f54cee3e69]
[pii_email_b361de0f3cc7ed3512d8]
[pii_email_90e923bedaa7843c8d02]
[pii_email_9608aecb8a676ce74f1b]
[pii_email_0d43320515c7e85bfc34]
[pii_email_715fddffc3ea99f78dce]
[pii_email_2ebd1c83c36a35abe8ea]
[pii_email_eab516910a76d651abd1]
[pii_email_a77db987ea46d0fb37f5]
[pii_email_43d902591eef062b7d86]
[pii_email_53387e6ccbf667ea9234]
[pii_email_a4dacca3d22aa929728b]
[pii_email_e50cb5682b1afd84e78e]
[pii_email_c9d3b0bca90a26592f7d]
[pii_email_aaeec26dd5645059885f]
[pii_email_26e4c9048b360b4c6fd8]
[pii_email_22c2bd21aaac0becde71]
[pii_email_f36f46ea6589d06c5789]
[pii_email_f2493c6a6710094c5193]
[pii_email_415df2590133659c2ba9]
[pii_email_4a79dc6bf1fa19bfbc02]
[pii_email_a3d02f7c4835cb8e0f76]
[pii_email_45cc69f0d5dfdfd7d671]
[pii_email_5977781c0e78a4df6d30]
[pii_email_dacb54453dc5d7637d4f]
[pii_email_c92a1ecc74cc8ddca7ab]
[pii_email_96be7fd354188319614a]
[pii_email_4c7e642e6e93bb129eca]
[pii_email_f0617bd72e55f21ce2a0]
[pii_email_a4e488e1d4b3ee091d3a]
[pii_email_7e07979f2ba6901297cf]
[pii_email_0f3ee8f74e7103adb051]
[pii_email_b8edd7038830fb45cbcb]
[pii_email_4c84b3d95e4e31c93010]
[pii_email_f1ff1399c382784502cb]
[pii_email_b0abe25d81c5811eefa7]
[pii_email_14b2c7970be617234e77]
[pii_email_907ac42c571838de5d12]
[pii_email_ada4e99b6a4fb137d6f4]
[pii_email_de20481d535bd3aaf482]
[pii_email_84910eabad2a451e6d4c]
[pii_email_ec6aa673de683cc4a41e]
[pii_email_46d6962e04b2aa2c13f2]
[pii_email_bad07df3ec7295093b08]
[pii_email_edb11c66fba2e7ab1221]
[pii_email_d5c565d229df0db7f87a]
[pii_email_a6397aa36c0367457b9e]
[pii_email_3bb904c0ec01604f30b4]
[pii_email_2fdec8f7cf6f8a3800a4]
[pii_email_30d345c7b01977124f41]
[pii_email_938931efb24514a91b7b]
[pii_email_7457cdbbc66a64dc19b4]
[pii_email_04d14db57bfa7c47ee23]
[pii_email_d5f2d91c2edc5f5f0424]
[pii_email_3cb62af2fe48a24ab88a]
[pii_email_76e34d308fbf8e6d0f75]
[pii_email_454deaea2e022c611b81]
[pii_email_317f31eefb779512ff5a]
[pii_email_00db8fbba30251853d00]
[pii_email_75245cf7031dd77a66df]
[pii_email_e5a26ef7f277e60ccc60]
[pii_email_4b5b96a01aaf498343b7]
[pii_email_0332ae47cde127b3ded4]
[pii_email_a65e6fc45c1dc4477b23]
[pii_email_462ebf2c79911589e2e3]
[pii_email_ef4d4b3e6421eddbed40].
[pii_email_95f8829814c067669a24]
[pii_email_56a821b2e9fc87a4bbf1]
[pii_email_866411f2c52383d1cc93]
[pii_email_f3c23acfa110267326d4]
[pii_email_aa389300427defb278e2]
[pii_email_1c9f1497fe97dfe4e60b]
[pii_email_7611e173bd1fa046e85a]
[pii_email_5cab88d1aac9182dc681]
sarvath [pii_email_b9f98c2d7573fa0a76fb]
[pii_email_42d310252275ec9b7306]
[pii_email_5f40d6b2b5c7a6ebe201]
[pii_email_b2d032540ac4ec0a41c1]
[pii_email_7264747ec04bb11f4eda]
[pii_email_1ed4c63be2b982e1010a]
[pii_email_05fa8c62631674a3006e]
[pii_email_2ab09330d904d8af979b]
[pii_email_3ec04894cd1bd002beb6]
[pii_email_4d1ced43c9133bf9a4e4]
[pii_email_9196fc063e313e373654]
[pii_email_88ccaaa7afc266a89504]
[pii_email_9890b04ca7b009604d72]
[pii_email_ddc2bb03db50a68c6b3f]
[pii_email_4c8d71b9461f58bc0de9]
[pii_email_8bee36111a4dea8cf633]
[pii_email_5efe0e98c5ec2c172aee]
[pii_email_14e921313aab1435471c]
[pii_email_148f5fa6d0bf783314b3]
[pii_email_42a67ce0743d745a13e7]
[pii_email_1b225d912a3b226fcba0]
[pii_email_e6228e4d603234b4a67d]
[pii_email_be69903f25f1de39f643]
[pii_email_b34b5d64d502f318a04a]
[pii_email_01a2ea98982a5f312353]
[pii_email_3be94d567bc03b3dacf1]
[pii_email_e128a1a006758faf2b7d]
[pii_email_05454ee8ce394e7d6cd2]
[pii_email_72333dc8aaafc5dd5445]
[pii_email_245496a9309d4acacbd7]
[pii_email_4d7cb9e1d587277f0da6]
[pii_email_dc8039322e6f8a69c61d]
[pii_email_2ad0fb3f6c330e1d5a68]
[pii_email_25f3d4a655b6c36489cb]
[pii_email_fdeef606b06a525b5fce]
[pii_email_24fae0aab6460e385009]
[pii_email_637d597716892b7448f4]
[pii_email_7e93cb0eb9ff7a4b183d]
[pii_email_61688e7a2d4d582097d6]
[pii_email_6933b343c8686314eaf8]
[pii_email_addd0b7d7fad319de971]
[pii_email_a8c9f71b2a2627a86e11]
[pii_email_ccb2c3a65e10c3e376dd]
[pii_email_274fd86c2624ac2c3e62]
[pii_email_9ebe26d230a39b373a49]
[pii_email_3d762af0c9ffaba2a4c1]
[pii_email_021dd70ca845e94ca2b5]
[pii_email_b7bc1eecb6796bf5f671]
[pii_email_e67aef3130fb973439d0]
[pii_email_e70df506d228af25efcc]
[pii_email_5bc41c91693605b47b87]
[pii_email_dd756b6cc883d40d06e9]
[pii_email_d8bff56d23e3c564998f]
[pii_email_cfd39ad171d9ad90f637]
[pii_email_85f0fb1cb59d553c7f76]
[pii_email_5fbbd85d57fc8453109c]
[pii_email_41f70a3293a6a20310cd]
[pii_email_d9b4ece962ebe5e11422]
[pii_email_9040e886dc61f70dad0c]
[pii_email_30514abcecc4a7cd44c0]
[pii_email_6c014d2537e20f516dde]
[pii_email_f14f7d6058b749a26438]
[pii_email_3f2005ffbd262e39374e]
[pii_email_637a561cf1c8a2302abb]
[pii_email_b0ee235e06876e226a8a]
[pii_email_b9acc2bdaaf37f698539]
[pii_email_9ebe26d230a39b373a49].
[pii_email_a24a96ca0e8e052c1d4d]
[pii_email_fc9669d08da64edb911d]
[pii_email_f8420267ce3e71fb53d2]
[pii_email_a80305fd1ef6fe320af0]
[pii_email_961c8ad684b6a31d7ae1]
[pii_email_6ff10200373a05ccb6c6]
[pii_email_d8d71769aed8b2f4d458]
[pii_email_e573e2838fc7dbb46653]
[pii_email_ade8d9e03a0b01af7881]
[pii_email_f82d226d25f765a40afc]
[pii_email_3c14a0cf9d9def99a06b]
[pii_email_576edbca596501401a24]
[pii_email_69f958541a2e28d18107]
[pii_email_477fee85d84c0bd3e747]
[pii_email_c6f878ca0910b3f0e2ed]
[pii_email_e4ba7732a588e946ad08]
[pii_email_b0bd2772254ae7e855ca]
[pii_email_3c8fc767ed2e1e44c367]
[pii_email_aff84c3d97da075e3544]
[pii_email_d21fb04ee6e23b6395ba]
[pii_email_5f1d9cda389539c2b9c2]
[pii_email_4c9844171584f809e873]
google <[pii_email_57bde08c1ab8c5c265e8]>
[pii_email_012203ae1a96354fa66a]
[pii_email_c44709f39be23a2d3753]
[pii_email_eac7fe88395eedc37b93]
[pii_email_11b38290b6f70954e22c]
[pii_email_fa430f6b1b78da1c685b]
[pii_email_140771873505d8a49be1]
[pii_email_6444de6a106152ebd878]
[pii_email_6d957ace8c517f74a4ab]
[pii_email_31f16ef4e31d60060f21]
[pii_email_0799c24e86081bdf83f6]
[pii_email_b79178612aebd3bcd710]
[pii_email_7d8e892569756daa6a0f]
[pii_email_040e70e5f015d8350dd4]
[pii_email_0b886632e727db83962b]
[pii_email_69af56ebea45cc793f10]
[pii_email_7846a071459b99a751cf]
[pii_email_d7103e3a9f5901732227]
[pii_email_adfdac1a99201f426db6]
[pii_email_b1465177156e96e1d2a4]
[pii_email_68ce6a12ef5f65e21ad2]
[pii_email_bff3f74a62da8cd773d0]
[pii_email_d6db096f47c4772ea311]
[pii_email_4a93b822a466195e7520]
[pii_email_3420753319e3d32125aa]
[pii_email_1be881db314b57d07d30]
[pii_email_fe3d1326a2349bebe1b7]
[pii_email_1c071a0c0a37691db859]
[pii_email_70a3268ab85334812ea4]
[pii_email_d54e8c2f6910783f3cf4]
[pii_email_0a1cfd21e50a43978579]
[pii_email_1663356b10d6c192c417]
[pii_email_7a13b1e8e6ef66b046cb]
[pii_email_00f2e2be8446cca7ae2a]
[pii_email_f48f088d7fd65464441c]
[pii_email_1b425d55f3d92ec54abe]
[pii_email_ac7b9a572b024ba29d6d]
[pii_email_6a04492b3dc7d2ea01fc]
[pii_email_35266764e40b063c5896]
[pii_email_dbeba44a624977e8c107]
[pii_email_b7e2809012b54215e2fb]
[pii_email_49e7b4cc724ce65282a2]
[pii_email_58de94eb4737fd1165e4]
[pii_email_bbb9339f19592120372e]
[pii_email_3104a6cc9158590916bb]
[pii_email_605f9400d3b1e4c4f9a7]
So, [pii_email_9cc9e6741d3635c5c445]
So, [pii_email_cd18f05216b1649c86bd]
Related posts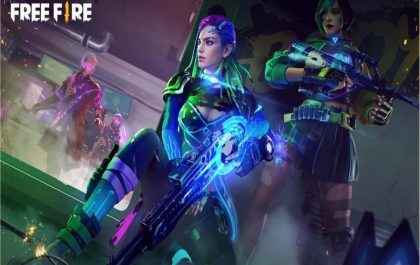 Free Fire Unlimited Diamonds Cookole – Game With 1 Billion Downloads
Introduction Free Fire Unlimited Diamonds Cookole – the Garena free fire players are extremely competitive. So, they need to be…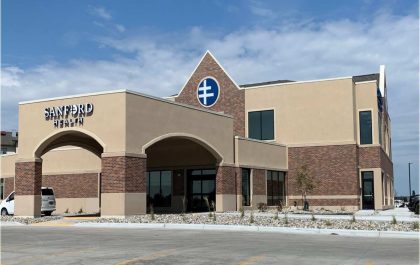 Sanford Health Home Medical Equipment
Introduction Sanford Health Home Medical Equipment – According to www.news.sanfordhealth.org, Sanford Health is making it easier than ever for patients…