Garnier BB Cream
Garnier BB Cream: A busy schedule that leaves you little time for intensive skincare and makeup routines?
BB Creams were created with women like you in mind. BB creams are a need for the lady on the go and are excellent for Indian women with various skin types and wonderful to use in all seasons.
UV filters in BB creams shield your skin from the sun and easily conceal scars and imperfections while giving you a rich, durable medium foundation over which to put makeup.
But there's more! Glycerine and Vitamin C, added to BB cream, not only even out skin tone but also hydrate, moisturize, and brighten the skin.
This silky, simple-to-blend cream minimizes dark spots and discoloration while softening fine lines and wrinkles. Circles under the eyes? Redness and patchiness It won't be long before they're gone.
Does Garnier BB cream contain a variety of different active ingredients?
Some of them include the following:
For shielding your skin from the sun's harmful rays, use SPF 24 PA++.
Vitamin C and mineral pigments can lighten and brighten your skin, fade dark spots, and make you look fairer.
Almond extract can nourish and moisturize your skin.
The Garnier BB Cream specifically shields your skin tone on all fronts. It offers a hydrating 8-hour composition with mineral pigments and vitamin C to cover flaws.
You get a flawless matt finish with its simple-to-blend recipe without getting a mask-like appearance.
What Can BB Cream Do For Your Skin?
BB creams are widely used in the beauty sector, but have you ever wondered what they do? You are most certainly not the only one if you are inquisitive.
Even though they are simple to use, BB creams are a complex blend of several cosmetics.
The distinction between them has recently grown more complicated as new goods like CC and DD creams soon entered the market.
We'll discuss how BB cream functions, how to use it, how it differs from CC and DD creams, and why you need it to get beautiful skin in the paragraphs below.
Using the Garnier BB Cream is as simple as 1, 2, 3:
Wash your face with cold water.
On your face, evenly distribute a tiny amount of Garnier BB Cream.
After applying mascara and lipstick, you are ready to go.
That's how easy it is!
The BB Cream saves you time if you want to go the extra mile and apply more makeup because it is hassle-free, simple to use, and wonderfully light on the face. Garnier BB Cream will become a favorite if you enjoy traveling because it offers a simple, one-product solution for looking your best and protecting your skin from the elements.
The Garnier BB Cream is a cream that gives your skin all the nutrition it needs while achieving an even skin tone for a perfect complexion.
What is BB Cream?
The abbreviation BB stands for "blemish balm cream." Various products include moisturizers, primers, SPF, foundation, skin care, and concealer.
It was initially created in Germany as an all-in-one cream that patients may use for hydration, protection, and covering after laser treatment.
The idea of a comprehensive one-stop-shop cream gained popularity in South Asia, particularly Korea, where women could cut the time it took to complete their elaborate beauty routines by using this all-inclusive cream.
The United States later received the fad, which has since become widely popular there.
How does BB Cream work?
The ability of BB cream to enhance the appearance of your skin and provide coverage is one of its most fascinating features.
Antioxidants like vitamins A, C, and E, typically found in BB creams, can enhance the suppleness and brightness of the skin.
Hyaluronic acid, found in some, deeply moisturizes the skin. SPF, the critical component in your fight against early skin aging, is also frequently found in BB creams.
BB cream helps correct unevenness and even skin tone thanks to its concealing abilities. Reflective qualities also give the complexion a brighter appearance.
Is BB cream different from CC and DD cream?
As a product, CC cream minimizes the appearance of redness and sallowness and can improve skin tone thanks to its light-diffusing particles.
The CC in CC cream stands for "color correction." It can even out your skin tone and smooth out imperfections, including age spots, blemishes, and acne.
It is more concealing than BB cream and might hide imperfections.
There are considerably fewer goods in this class, and DD creams haven't been around as long.
DD cream is regarded as an all-purpose moisturizer that combines the benefits of BB and CC creams and has anti-aging properties.
Therefore, if you're a woman trying to minimize the appearance of wrinkles and fine lines, this product might be for you.
How to use BB Cream?
A BB cream is the ideal all-in-one solution for certain women, while for other women, it serves as the foundation primer before using a stronger foundation.
A pea-sized amount of the cream, or maybe a little more, should be sufficient to balance out your skin tone if you have normal or acne-free skin.
You can use the BB cream as an advanced, skin-improving primer if you want more excellent coverage. Acne scars, zits, and dark patches can be hidden with its assistance.
Garnier's 5-in-1 Miracle Skin Perfector BB cream promises to hydrate, regenerate your skin, even tone, and perfect whether you use it as a base or a standalone product.
Many BB creams available have oil-controlling agents if your skin is oily.
To rapidly mattify your face and reduce the appearance of your pores for a smooth, flawless finish, try Garnier's 5-in-1 Miracle Skin Perfector BB Cream Oil-Free.
It provides all-day shine control while your skin benefits from a BB cream's skincare properties.
A BB cream is the ideal travel companion. It can replace numerous products in your suitcase because it is essentially several products in one.
On a long flight, put one in your bag.
You can apply a small amount of BB cream just before landing. To ensure that you step off the plane looking beautiful after cleansing and moisturizing.
Your skin for the length of the flight (see our travel skin care tip here).
Helpful Resources: Magic Nails – Long-Lasting Color, Glittery Nails, and More
Related posts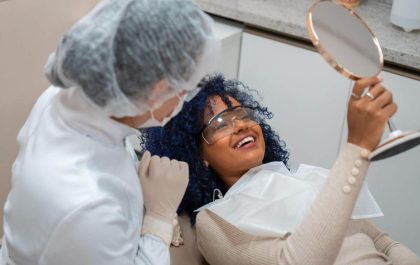 Budget-Friendly Smile Makeovers_ Affordable Cosmetic Dentistry Options
Are you dreaming of a radiant smile but worried about the cost? Look no further! In this article, we unveil…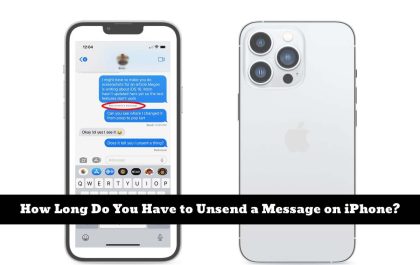 How Long Do You Have to Unsend a Message on iPhone?
Introduction You have 2 minutes to Unsend a message on your iPhone. After 2 minutes have passed, the selection to…