Introduction
The Hublot Big Bang Collection revived Hublot's fortune almost two decades ago and then went on to become one of the world's most famous luxury watches.
After reviving the fortunes of stories brands like Blancpain and Omega in the 1980s and 90s, in 2004, the legendary watch professional Jean Claude Biver took on the job as the CEO of Hublot, a little-known Swiss brand that was founded in 1980.
Despite its early success, it remained primarily on the sidelines of the fast-growing luxury watch industry in Europe. Biver is known to be for his marketing insight from his time at Blancpain and Omega. And also, for his first primary Hublot collection. He came up with something very radical.
He created an oversized 44.5 mm chronograph that combined Hublot's signature porthole design (Hublot is the French term for porthole) with modern materials and design sensibilities.
The multi-layered case is set in two versions, in 18K red gold with black ceramic or tantalum bezel, and the other in steel with black or white ceramic bezel. The dial was stamped in carbon, and the watch is equipped with a glorious-looking natural black rubber strap that appeared to pass directly through the case due to the clever addition of a Kevlar insert. The belt would go on to become a Hublot signature.
Beginning of Hublot Big Bang Collection
Biver named the watch `Big Bang', connoting a new beginning of the Hublot universe and the high voltage hoopla that followed.
The watch was launched at the Basel fair in 2005 and was an almost instant success among buyers. It won the Best Design prize at the Grand Prix d'Horologie de Geneve that year, making it even more famous. Overnight, Hublot is thrust into the top rung of luxury watch brands, where it remains ever since.
Biver's genius was that he didn't allow Big Bang to rest on its early glory. Every few years, new iterations are launch with new movements. And also,  innovative materials, including Hublot's Magic Gold, a scratch-resistant 18K gold alloy. All these have contributed to making the Big Bang one of the most recognised watches in the world over the years.
Big Bang Original Collection
Hublot Big Bang Original
The pioneering watch featured a fusion of materials such as gold. And also, like ceramic, Kevlar, rose gold, tantalum and rubber.
Hublot Big Bang With A Feminine Touch (2009)
Automatic Big Bang in a 41 mm, 18K rose gold case with a green strap.
Big Bang Unico (2013)
Named after the column-wheel chronograph movement with a dual horizontal coupling visible on the dial side. It came in four variations titanium ceramic, titanium, King Gold Ceramic and King Gold.
Big Bang Unico Sapphire (2016)
Big Bang with a case made entirely from polished sapphire crystal. A skeleton dial made from transparent resin, and a delicate strap.
Integral (2020)
First Big Bang with an integrated metal bracelet with the first link fused with the case. The watch itself was in black ceramic, King Gold or titanium.
Big Bang Integral Ceramic (2021)
A variation of the 2020 version with its integrated bracelet. This watch is entirely ceramic, including the strap. Comes in three colours white, blue and grey.
Big Bang One Click 33MM (2021)
Ladies watch in stainless steel or King Gold with many colourful interchangeable straps. The `one click' name refers to Hublot's patented fastening system that allows strap change in seconds.
Related posts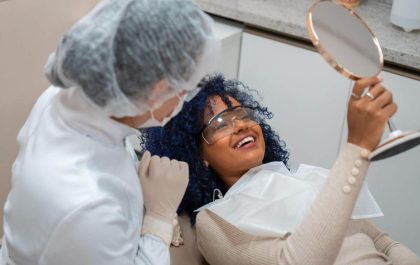 Budget-Friendly Smile Makeovers_ Affordable Cosmetic Dentistry Options
Are you dreaming of a radiant smile but worried about the cost? Look no further! In this article, we unveil…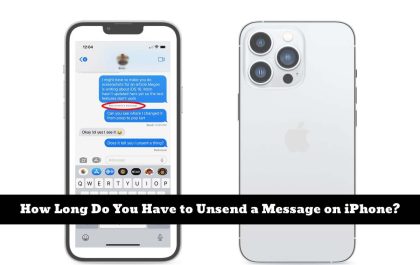 How Long Do You Have to Unsend a Message on iPhone?
Introduction You have 2 minutes to Unsend a message on your iPhone. After 2 minutes have passed, the selection to…